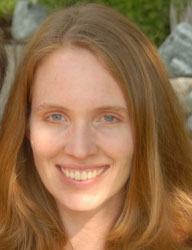 Creative Writing Track
Professor Christine Perrin
Creative Writing Track
Professor Christine Perrin
Professor Perrin has published poems in various journals including Agni, TriQuarterly, The New England Review, Image, American Literary Review, The Cresset and others. She has taught literature and writing at Messiah College for 10 years and has received fellowships from The Pennsylvania Council for the Arts and Bread Loaf Writer's Conference. She also has taught at Gordon College's Orvieto program in Orvieto, Italy, and at Johns Hopkins University where she received her MFA in Creative Writing. She has taught and led workshops in various elementary and high schools throughout the United States. She especially loves the collaborative classroom environment.
Professor Perrin "lives by literature" which she says gives her "consolation, delight and wisdom." The Psalms were her first contact with poems, then a book of a friend. She studied poetry in college as an undergraduate student and then in graduate school as both a practicing writer and as a scholar.
Perrin says she enjoys being outdoors, always eats chocolate mousse on her birthday, and has learned as much from Fyodor Dostoevsky as anyone. Perrin lives in Camp Hill, PA with her husband and three teenage children.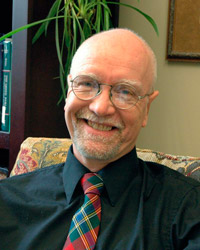 Writing Your Life Track
Professor Larry M. Lake
Writing Your Life Track
Professor Larry M. Lake
Professor Lake taught high school English for ten years and has taught college writing courses at Messiah College for 29 years. For eight years he taught Advanced Placement English courses, and for six summers he worked for the Educational Testing Service as a reader of essays from the AP English exams. He has published a number of articles, co-authored a memoir of a seaplane pilot, and has written a book about a New Guinea expedition.
Recently his own life-writing has become more widely known. An account of his summer job in a hardware factory was published by Chronicle of Higher Education. His "Comfort Food," about people's reactions to illnesses in his own family, was recently published on Slate.com, featured in a live webcast on HuffPostLive, and was the subject of an interview on public radio.
Professor Lake graduated from Wheaton College and received his PhD from the University of Pennsylvania. He has studied writing at the Bread Loaf Writers' Conference and has taught college courses on travel writing, memoir, and literary non-fiction. Professor Lake lived for nine years in New Guinea, taught English for half a year in Jakarta, Indonesia, and has studied anthropology and botany in the Netherlands and Hawaii. This will be his third year with Young Writers Workshop. Professor Lake lives in Camp Hill, Pennsylvania.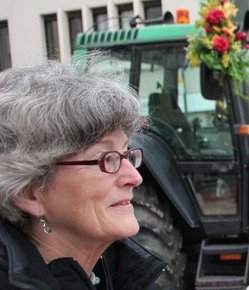 Playwriting Track
Dr. Helen Walker
Playwriting Track
Dr. Helen Walker
Professor Walker has taught all manner of creative writing at Messiah College these past 20 years. Her favorite genre is probably playwriting. The next best genre may be travel and nature writing since that is the course she is teaching for Fall 2013. What happens in the present is the most exciting!
Professor Walker has her doctorate in Composition Pedagogy from Illinois State University, an M.A. from East Washington State University, and a B.A. from a lovely little Christian college in Indiana, Huntington University. Traveling has been a part of not only her academic life (professor in Dalian, China, for another example), but her personal life as well. Destinations she recommends for great vacations are New Zealand, Hawaii, and the Dominican Republic; also, she gives a 5-star rating to Kenya where she will spend this January through May - back just in time for Young Writers Workshop.
Walker enjoys working with inner-city kids, doing theatre workshops, and writing plays and poetry. She has lots of stories to tell about building her own home with her three grown children.