Explore the spectrum of human culture and experience
The Center for Public Humanities is rooted in Messiah College's collective devotion to the humanities and the desire to partner with our broader community in meaningful inquiry, conversation, and action. Quite simply, we are students, faculty, and community members discovering what it means to be fully present and dynamic partners in the most important civic, scientific, and cultural conversations and issues of the 21st century.
Housed in Boyer Hall, the Center for Public Humanities advances Ernest L. Boyer's Scholarship of Engagement that celebrates discovery, integration, and the sharing and application of knowledge. We invite you to join us as we deepen our understanding of the humanities through an array of programs and events.
News and Events
2016 Humanities Symposium: "Image"
February 22-26
This week-long symposium features speakers, panel discussions, exhibits, dance, music, literature and plenty of opportunities to engage in rich discussions about the meaning relevance, and diverse functions of image in our society. Find our complete line up of events here.
Keynote Lecture: Mark Samels "A True Story"
Date:

February 25th, 2016

Location:

7 p.m., Calvin and Janet High Center, Parmer Hall

Cost:

Free tickets are required for this event; to reserve, please contact the Messiah College Ticket Office at 717-691-6036 after Sept. 1.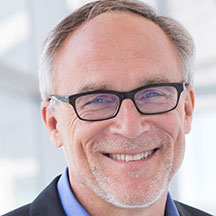 Mark Samels is executive producer of "American Experience," PBS's flagship history series. Produced by WGBH Boston, "American Experience" is television's most-watched and longest-running history series. Under Samels' leadership, the series has been honored with nearly every industry award, including the Peabody, Primetime Emmys, the duPont-Columbia Journalism Award, Writers Guild Awards and Sundance Film Festival Audience and Grand Jury awards. In 2015, the series received its ninth Academy Award nomination for the critically acclaimed "Last Days in Vietnam."
.