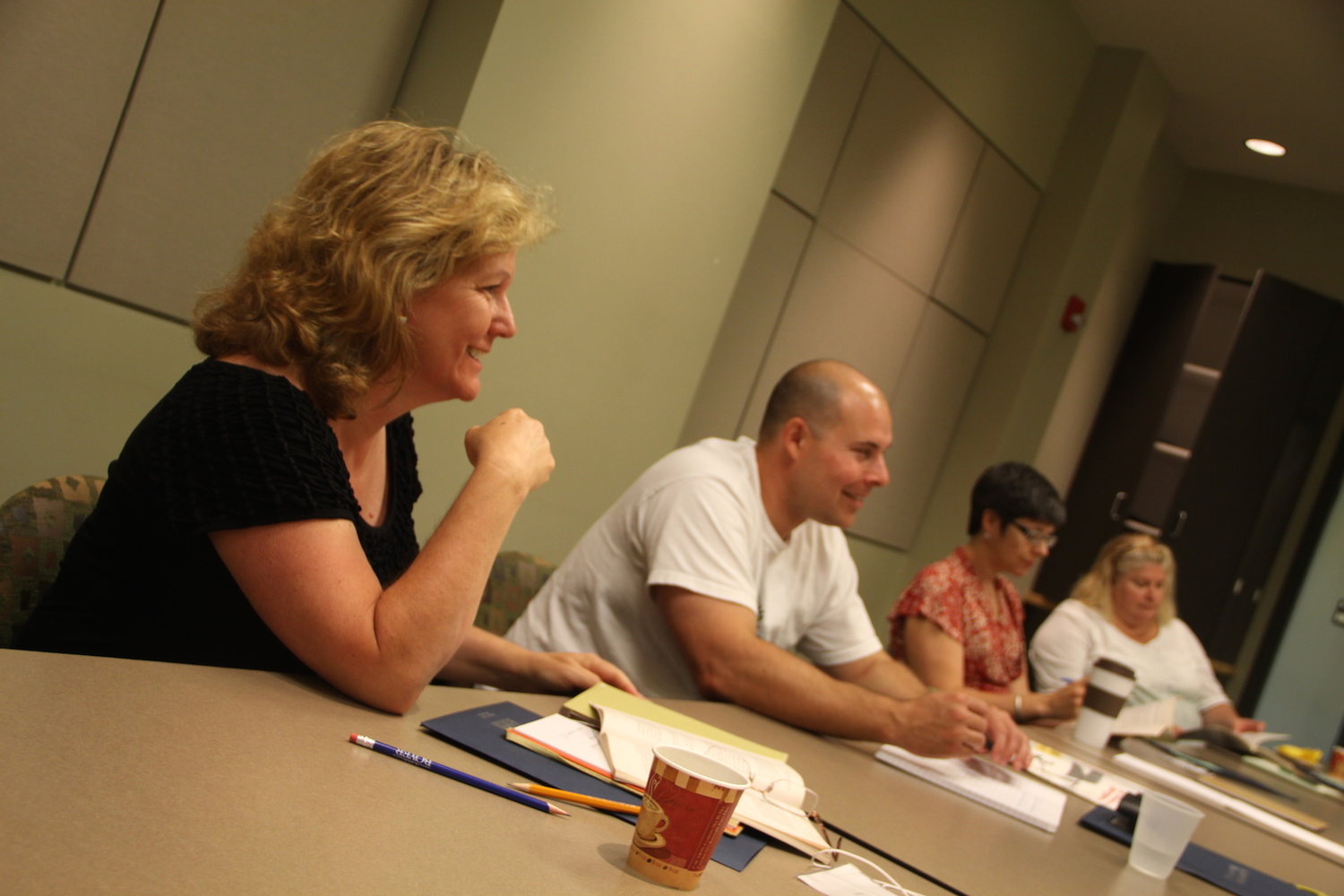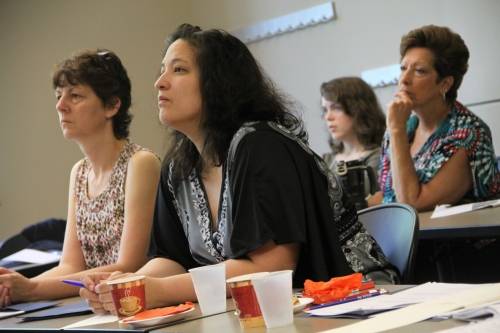 Our 2022 Teachers as Scholars Seminars will be offered June 13-16
What is Teachers as Scholars?
Teachers as Scholars is an innovative program of professional development that brings together college faculty and secondary school teachers. Through this humanities-based program, secondary school teachers in history/social studies, English/language arts/communication arts and world languages/cultures departments participate with humanities professors in seminars that connect them to the world of scholarship—a major reason that they became teachers in the first place. Unlike most in-service programs that emphasize pedagogy or professional issues, the Teachers as Scholars seminars focus specifically on the latest disciplinary content available in various humanities fields of learning. Teachers are brought together from urban, suburban, and rural districts to interact with one another as scholars, studying the subject matter they love to teach and searching for new insights and approaches found in the most recent research.
Middle and secondary school teachers from public and private schools are invited to participate in the Teachers as Scholars seminars. Approved by the Pennsylvania Department of Education for Act 48 Professional Development, participants can receive ten (10 hours) credits per seminar. Seminars and workshop are free of charge, including lunches. 
In collaboration with your school district administration, we have scheduled summer seminars to maximize the availability for teachers outside the academic year (with an hour break for a provided lunch). All seminars take place in Ernest L. Boyer Hall and are limited to 16 participants. You will therefore be able to include these seminars in your annual professional development plan of in-service for Act 48 credit in conjunction with your district office.
2022 Seminar Workshop Titles
Students can often recite the names of famous individuals from American history, but typically most of those are men. Telling individuals' stories engages students and the general public, as these figures can be representative of certain moments or eras in U.S. history. This seminar will include women's stories - both famous and largely unknown - in order to provide engaging, controversial, and fascinating histories that provide a more nuanced picture of what was happening in the U.S. over time. Themes of power, identity, citizenship, race, and human rights will be explored.
Dr. Sarah Myers, Department of History, Politics, & International Relations
Two non-Western narratives that engage secondary students and offer them the opportunity to think about our fundamental question - "what is living for?" - are the ancient Sumerian Epic of Gilgamesh and Chinua Achebe's Things Fall Apart. Eminently readable, both stories feature individual heroes faced with daunting life challenges and their need to depend on others for a meaningful life - how do they respond? How can adolescents think through their own individuality in the context of community as they engage these compelling narratives?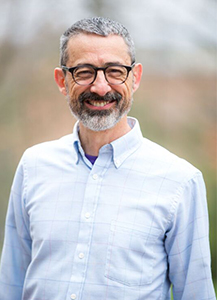 Dr. Samuel Smith, Department of Language, Literature and Writing.          
Few fields affect as many people and raise as many moral questions as does marketing. To help make that impact more consistently positive, David Hagenbuch has created a concept called "Mindful Marketing," which includes a unique 2 x 2 decision matrix, an interactive website (MindfulMarketing.org), and a marketing ethics blog that regularly appears on CommPro.biz and has been featured in Marketing Education Review. Mindful Marketing demonstrates how teacher- created content can be used to spur meaningful student reflection and engage other stakeholders in conversations about society-defining moral principles, such as respect and responsibility. Seminar participants will enjoy thought-provoking discussions about moral issues in marketing that should lead them to consider how they might creatively engage ethics in their own fields.
Dr. David Hagenbush, Department of Business
As we continue to see a paradigm shift from predominantly homogeneous to diverse communities, educators must be acutely cognizant of students' history, places of origin, as well as environmental and spiritual factors that impact on successful learning outcomes. In this seminar, we will explore key elements form a multi-system perspective.
Exploration will entail identifying key elements of ancestry, country of origin, learning style and spiritual underpinning that heavily influence who we are and who we ultimately become. We will examine case studies with the intent of elucidating the forever impact of the Biopsychosocial Spiritual influences on those we educate as well as ourselves as educators.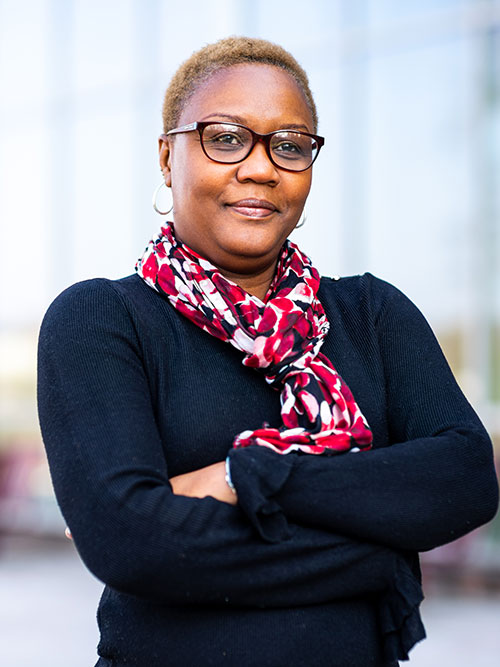 Dr. Charlene Lane, Department of Social Work
Register Today!
Join us this summer! Register today for the 2022 Teachers as Scholars Summer Seminars.