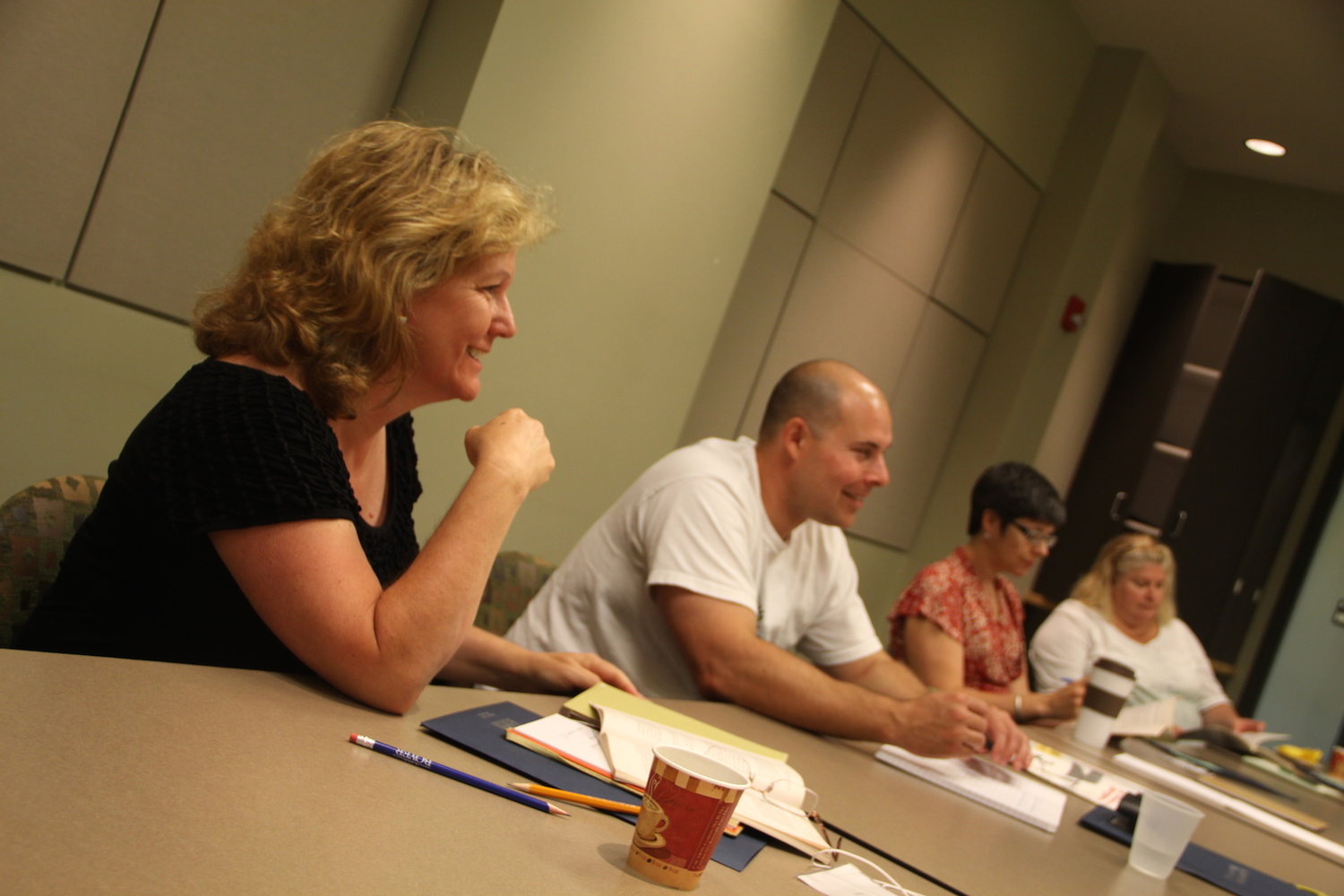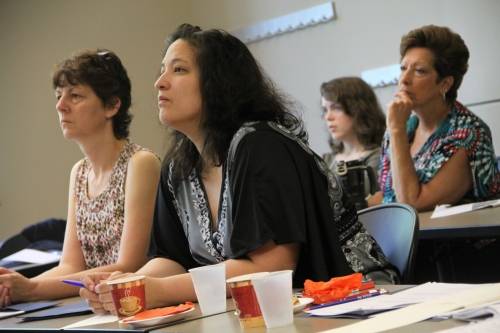 Our 2023 Teachers as Scholars Seminars will be offered June 12-15
What is Teachers as Scholars?
Teachers as Scholars is an innovative program of professional development that brings together college faculty and secondary school teachers. Through this humanities-based program, secondary school teachers in history/social studies, English/language arts/communication arts and world languages/cultures departments participate with humanities professors in seminars that connect them to the world of scholarship—a major reason that they became teachers in the first place. Unlike most in-service programs that emphasize pedagogy or professional issues, the Teachers as Scholars seminars focus specifically on the latest disciplinary content available in various humanities fields of learning. Teachers are brought together from urban, suburban, and rural districts to interact with one another as scholars, studying the subject matter they love to teach and searching for new insights and approaches found in the most recent research.
Middle and secondary school teachers from public and private schools are invited to participate in the Teachers as Scholars seminars. Approved by the Pennsylvania Department of Education for Act 48 Professional Development, participants can receive ten (10 hours) credits per seminar. Seminars and workshop are free of charge, including lunches. 
In collaboration with your school district administration, we have scheduled summer seminars to maximize the availability for teachers outside the academic year (with an hour break for a provided lunch). All seminars take place in Ernest L. Boyer Hall and are limited to 16 participants. You will therefore be able to include these seminars in your annual professional development plan of in-service for Act 48 credit in conjunction with your district office.
2023 Seminar Workshop Titles
In this course we will concentrate on the study of the role that the role of narratives of discovery and exploration in the construction and understanding of America. Starting with Christopher Columbus letters, students will explore the ways in which these narratives created an image of America that is still part of our understanding of it nowadays. Special attention will be given to the construction of the "Other".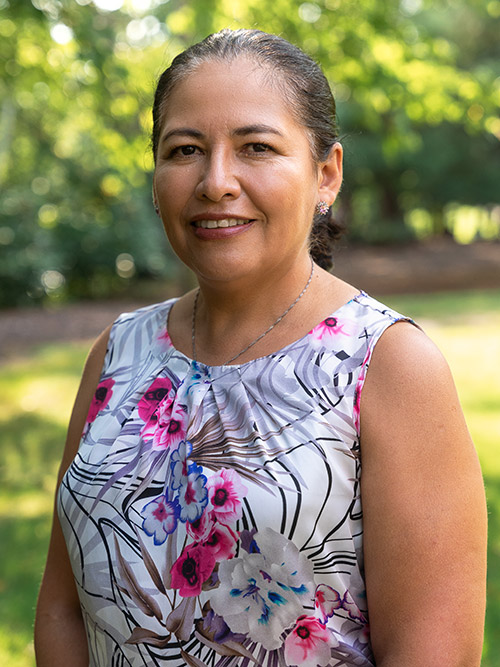 Gladys Robalino, Department of Language, Literature & Writing
Thousands of years ago, if you had told scholars that we would have a device that could fit in the palm of our hand that could answer any question with the click of a button, they would have assumed that we would be the most informed generation in history. On the contrary, so many of us find ourselves overwhelmed by all of the information available to us. Or, worse, we find ourselves wrestling to find the truth when so much of what we see, hear, and read seems so contradictory. Navigating this is just as challenging for us as it is for students. For that reason, this seminar will address this problem by offering educators theoretical understanding of the challenges facing our society with regard to the media that we consume and also, offer some best-practices for helping students to navigate it.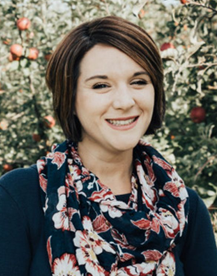 Brooke Dunbar-Treadwell, Department of Language, Literature and Writing.          
Why do nations fight deadly, costly conflicts? How do third parties make wars – such as those fought in Afghanistan, Syria, or Ukraine – better or worse? This seminar will survey important explanations for political violence that come from psychology, economics, and political science. It will conclude with a discussion of policies that are designed to promote peace, including peacekeeping, economic development programs, and military alliances.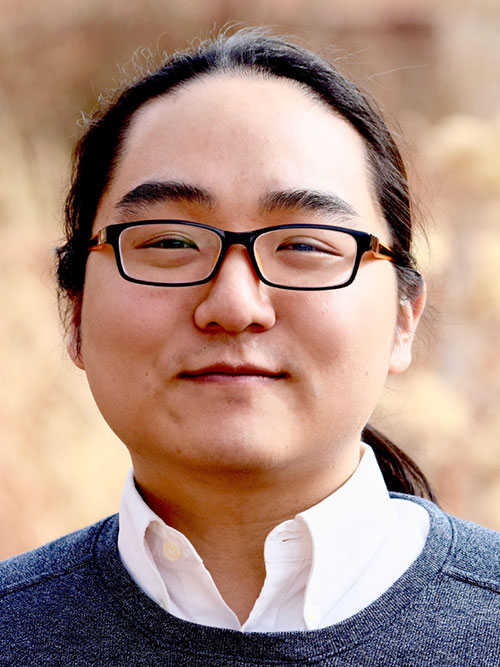 Jason Renn, Department of History, Politics & International Relations
Young adult literature is a genre that, at its core, invites moral inquiry. According to the authors of Teaching Young Adult Literature (2020), children's literature typically has a "closed moral universe that includes punishment for the wicked and rewards for the good," while young adult literature "calls the moral universe into question." In this seminar, we will consider the historical development and contemporary remaking of young adult literature to examine the relationship between the genre's emphasis on young adult identity and moral inquiry. We will consider ways of reading and teaching diverse texts, with a specific emphasis on those that examine constructions of race and gender in American society. Texts may include To Kill A Mockingbird (1960), The Outsiders (1967), The Giver (1993), Monster (1999), A Wreath for Emmett Till (2005), American Born Chinese (2006), and The Poet X (2018).
 Kerry Hasler-Brooks, Department of Language, Literature & Writing
Register Today!
Join us this summer! Register today for the 2023 Teachers as Scholars Summer Seminars.