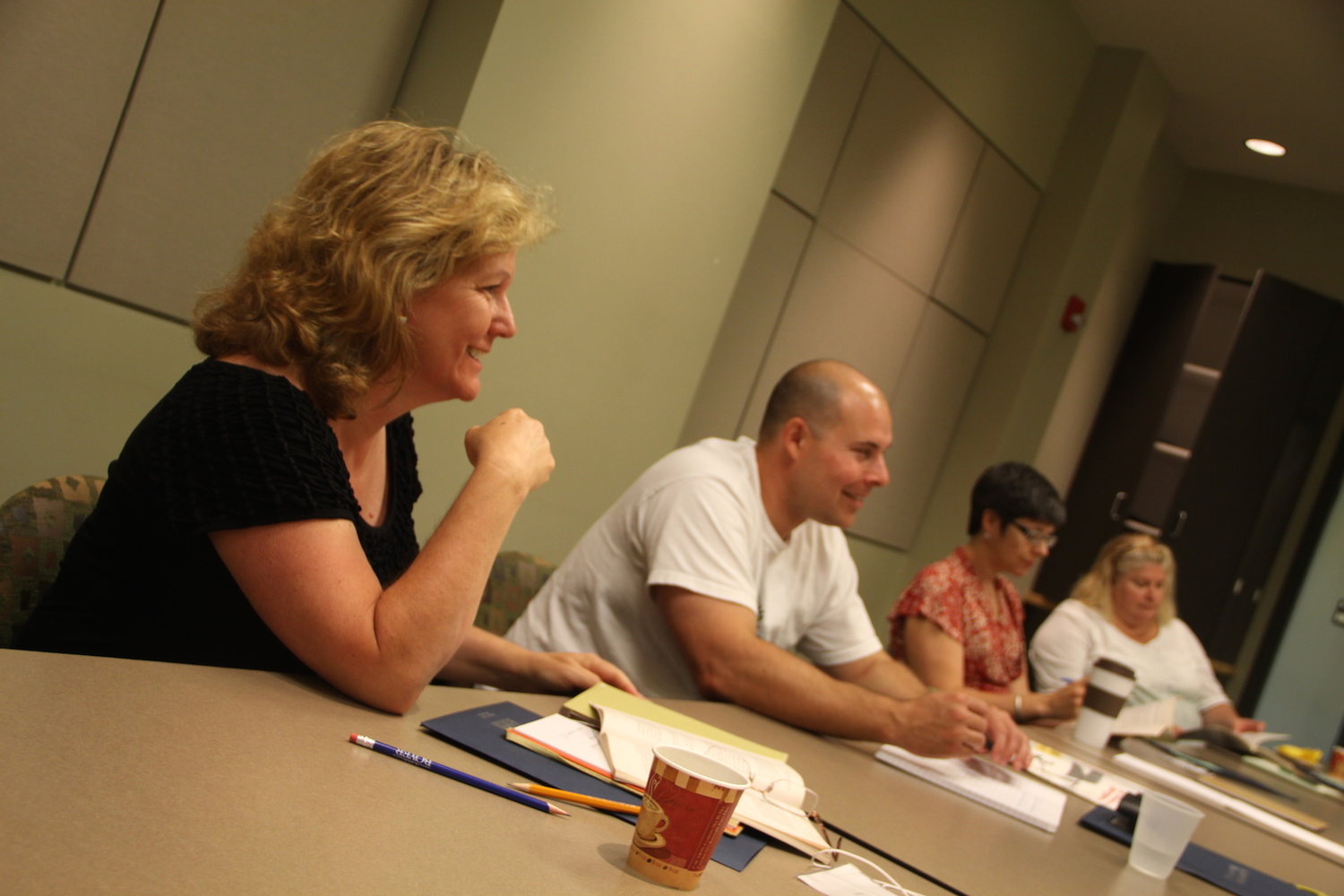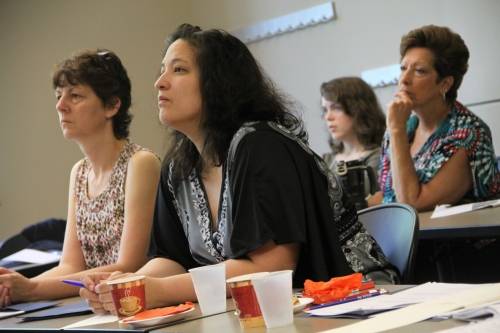 Our 2021 Teachers as Scholars Seminars will be offered June 14-17
What is Teachers as Scholars?
Teachers as Scholars is an innovative program of professional development that brings together college faculty and secondary school teachers. Through this humanities-based program, secondary school teachers in history/social studies, English/language arts/communication arts and world languages/cultures departments participate with humanities professors in seminars that connect them to the world of scholarship—a major reason that they became teachers in the first place. Unlike most in-service programs that emphasize pedagogy or professional issues, the Teachers as Scholars seminars focus specifically on the latest disciplinary content available in various humanities fields of learning. Teachers are brought together from urban, suburban, and rural districts to interact with one another as scholars, studying the subject matter they love to teach and searching for new insights and approaches found in the most recent research.
Middle and secondary school teachers from public and private schools are invited to participate in the Teachers as Scholars seminars. Approved by the Pennsylvania Department of Education for Act 48 Professional Development, participants can receive ten (10 hours) credits per seminar. Seminars and workshop are free of charge, including lunches. 
In collaboration with your school district administration, we have scheduled summer seminars to maximize the availability for teachers outside the academic year (with an hour break for a provided lunch). All seminars take place in Ernest L. Boyer Hall and are limited to 16 participants. You will therefore be able to include these seminars in your annual professional development plan of in-service for Act 48 credit in conjunction with your district office.
2021 Seminar Workshop Titles
An array of recent scholarship has shown that community-based curriculum and pedagogy develops students' capacity for reading, writing, and researching while also promoting citizenship and investment in local communities.This seminar will explore different ways of developing and promoting place-based pedagogy. The seminar will devote time to interdisciplinary sessions for teachers of social studies and English.
Dr. Jean Corey, Department of English 
Nearly half of the world's countries do not have democratic governments. In this seminar, we will explore the definition of democratic and non-democratic rule and examine different forms of non-democratic government through cases in China, Russia, and Iran to help understand how dictators rule, why populations sometimes elect autocrats, and what life is like for citizens in a non-democracy.
Recommended for middle or secondary history, government, social studies, or English teachers.
Dr. Jason Renn,   Department of Politics and Internatonal Relations
#Digital Humanities: Teaching and Engaging a Black Past in the Digital Age
This hands-on workshop will enrich participants' digital toolkit as they explore Black history and literature in their classrooms. Participants will engage with the many rich digital collections available to students as well as consider the many open access digital platforms students can utilize to recreate and showcase Black history.
Recommended for middle or secondary English, history, social studies, world languages, or humanities teachers.
Christina Thomas, ABD, Department of History, Johns Hopkins University 
This seminar will introduce the Living Museum Project and explore how participants might implement it in their own classrooms. This classroom assignment creates a theme that can be woven throughout the semester or marking period allows students to prepare for and participate in a community event with living Hispanic figures. It maximizes language practice and sharing information with others, while minimizing nervousness about presenting in Spanish. This seminar will be taught in Spanish so that participants will have the opportunity to discuss and learn in the target language. Additional topics covered include: resources/book list for Hispanic Heroes, developing specialized vocabulary and event planning. Each participant will adapt the project to their own classroom goals and leave with a working plan. ¡No se olviden! Este taller se dictará en español.
Dr. Sheila Rodriguez, Department of Modern Foreign Languages
Register Today!
Join us this summer! Register today for the 2021 Teachers as Scholars Summer Seminars.