Call For Proposals
The Center for Public Humanities is pleased to invite proposals for the 2022 Humanities Symposium: "Reimagining Reconcilliation."
This year, Messiah University will engage in a year-long focus on Reconciliation. Whether it is to interrogate, model, expand, or inspire reconciliation, the CPH executive committee believes our collective inquiry—grounded in our best disciplinary theories and practices—has much to offer the University community and wider public.
Toward this end, the CPH executive committee invites you to contribute your disciplinary knowledge, experiences, and creative capacities to our weeklong conversation on "Reimagining Reconciliation."
We welcome individual or collaborative proposals for symposium sessions or events from all departments, faculty members, campus offices, community members, college alumni and student groups. Past symposiums have included faculty-student conversations, interdisciplinary and departmental panels, interdisciplinary film and discussion, poster sessions, multimedia presentations and artistic performances such as dance, film, music, poetry, visual and virtual exhibitions, and the list goes on.
In addition to our live sessions, this year's symposium will include a weeklong virtual exhibit of student presentations.
Proposals for individual student presentations require a faculty sponsor and will include the following formats:
Poster presentation
Conference presentation (10–15 minutes)
Recorded Pecha Kuchas (brief 6–7-minute presentations. One slide is visible for exactly 20 seconds and exactly 20 slides are allowed. Find out more about Pecha Kucha presentations here).
All proposals can be submitted here. Deadline for submission is Friday, November 5, 2021.
If you have any questions or would like to discuss your ideas for a proposal, please feel free to contact CPH Director, Gladys Robalino, grobalino@messiah.edu, or any of the Center for Public Humanities executive committee members: Anthony Eseke, aseke@messiah.edu, Tim Schoettle, tschoett@messiah.edu, Robin Lauermann, rlauermann@messiah.edu, Joseph Huffman, jhuffman@messiah.edu, Samuel Smith, ssmith@messiah.edu, Stella Ye, lye@messiah.edu, or Emerson Powery, epowery@messiah.edu.
Keynote Address: "The Adventures of Civility: A Conversation with Krista Tippett"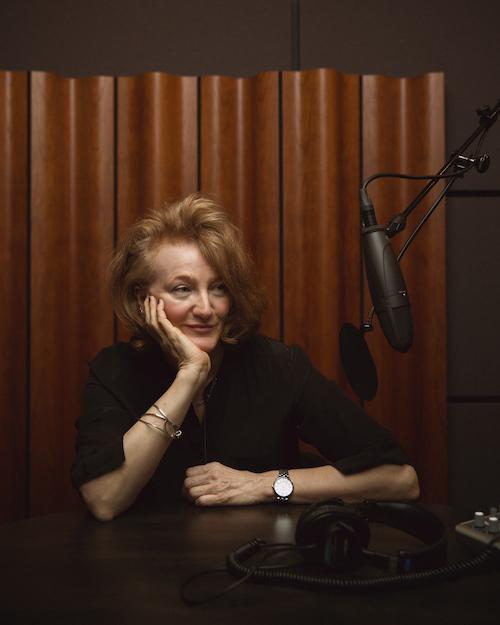 Journalist, National Humanities Medalist, and bestselling author Krista Tippett founded and leads the On Being Project (www.onbeing.org)—a groundbreaking media and public life initiative pursuing "deep thinking and moral imagination, social courage and joy to renew inner life, outer life, and life together." As the creator and host of the Peabody Award-winning On Being radio show, Tippett takes up the great animating questions of human life: What does it mean to be human, how we do want to live, and who will we be to each other?
Tippett is also the author of three highly regarded books including the New York Times bestseller Becoming Wise: An Inquiry into the Mystery and Art of Living, Einstein's God: Conversations about Science and the Human Spirit, and Speaking of Faith: Why Religion Matters—and How to Talk About It. Tippett's forthcoming book, Letters to a Young Citizen, is described as a field guide for discovering creative possibilities and reclaiming conversation and civility.
Date: February 24, 2022
Time: 7:30pm–8:30pm
Information on Humanities Symposium