Dave Tanis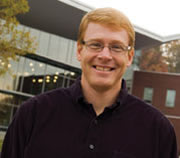 Director of Adventure Programs &
Senior Lecturer in Health and Human Performance
dtanis@messiah.edu
717-796-1800 ext. 2134
Education: B.S. Calvin College; M.A. Geneva College
Dave's position brings the curricular and co-curricular sides of campus together; as an instructor he teaches courses in the adventure education major. As director of adventure programs, he provides oversight to all adventure programming on campus and advises the Outdoors Club. Dave has been involved in adventure programming in the college setting since 1991. He holds an M.A. from Geneva College in Higher Education and is finishing a D.Ed. degree from Penn State Harrisburg in Adult Education. His area of research is the role of play and playfulness in the adult learner classroom. Although he loves playing and learning with students, his favorite play mates are his wife Tricia and their three children. Dave enjoys a variety of outdoor activities but is most passionate about whitewater canoeing.
Certifications:
Wilderness Education Association NSP Instructor
American Canoe Association White Water Canoe Instructor – Level 4 (Tandem and Solo)
Leave No Trace Master Educator
Wilderness First Responder, SOLO
Training / Past Certifications:
Top Rope Site Manager, American Mountain Guide Association
Swift Water Rescue Training, American Canoe Association
Wilderness Lifeguard, Starfish Aquatics Institute
Advanced Technical Skills Course, Project Adventure
RMI Five Day Mountaineering School
Bob Barrett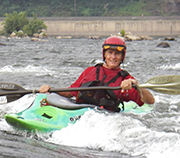 Assistant Professor of the Mathematical Sciences
Co-Advisor to the Outdoors Club and the founding advisor
barrett@messiah.edu
717-796-1800 ext. 2510

Education: B.S. MIT; M.S. University of Washington
Further graduate studies at Shippensburg University and Kansas State University
Mr Barrett has been kayaking for 19 years and takes college and church groups on kayaking and hiking trips. He enjoys teaching outdoor and boating skills and he averages over 100 trips per year. He has taught at Messiah College for over 40 years. He pioneered the engineering major and the physics majors at Messiah.