Incoming students
Welcome to Messiah College! Within the left and right sidebars on this page, there are links that can answer your questions about housing and move-in.
Directions about the housing process
If you will be a new student at Messiah College here is a brief explanation about how the housing process works.
Once you pay your deposit you will be able to get on to MC Square. On MC Square look for the Residence Life section and then click on the link for Housebook.
Housebook will allow you to sign your housing contract anytime after March 1. After you have signed your contract you will be given the option of filling out your housing preferences. Your housing preferences ask about what type of room you would like, if you have a person in mind to be your roommate, when you go to bed and get up, how neat you are, when you study and what type of music you like. If you are not directed to the preference form, you may click on 'My Preferences' on the left side of the screen.
After you have filled out your preferences you have done everything you need to do for your housing. In July you will receive a mass email to your Messiah email account from Housing or Residence Life. That email will direct you to check your Housebook where you will be able to click on 'My Room' and 'My Roommates'.
A couple things you should know

a. You cannot request a specific hall to live in on the form.

b. We use your preferences to match you with a roommate and we will try to get you into the room type you request, but we cannot guarantee that we'll grant every request..

c. Supplemental triple rooms are double rooms that have furniture for three people in them. They have three of everything except for bookshelves and closets. You can choose to be in a supplemental triple room or you may be placed into a supplemental triple room based on your deposit date. The last two years those who paid their deposit after April 1 were placed into a supplemental triple room. For more information about supplemental triples please check out the supplemental triple webpage.
Please contact the Office of Residence Life & Housing at 717-796-5239 for further assistance.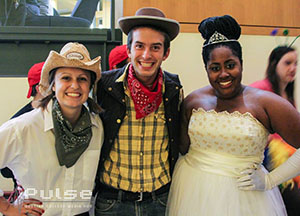 First-Year Experience
Learn about Messiah College's first-year experience programming and opportunities!
Read more