Meet Rachel
Hometown: East Petersburg, PA
Degree: Human Development and Family Science, 2012
Why I love Messiah: The professors are passionate about what they teach and they genuinely care about students. Also, the many opportunities available for students: clubs, extracurricular activities, internships, and study abroad!
My friends would describe me as: dependable and thoughtful
Favorite spot on Messiah's campus: Murray Library & the Fitness Trail
Favorite food served in Lottie Nelson Dining: Baby Bleu Salad
Best place to visit around Messiah: Downtown Carlisle and Ashcombe Farm & Greenhouse in Mechanicsburg
Hello! Thank you for your interest in Messiah College and for visiting the admissions website! My name is Rachel Shenk, and I graduated in Dec. 2012 with a major in human development and family science and a minor in gerontology. I am excited that you are considering Messiah College and look forward to working with you throughout your college search process.
During my time at Messiah College, I was most impacted by the extracurricular activities I participated in, as well as by getting to know my professors and being a part of a Christian community. The professors at Messiah College are passionate about the material they teach and care deeply about their students, both in and outside of the classroom. I attribute much of my intellectual and spiritual growth and maturity I experienced as a student to the wonderful professors and faculty who poured into my life. Furthermore, living in a Christian community at Messiah made my college experience a positive and life-changing one. I developed lasting and genuine friendships, a stronger commitment to my faith and a growing desire to learn.
I am here to help you as you search for a college that best fits you. Please do not hesitate to contact me regarding any questions you or your family may have about academics, student life, spiritual life and any other aspect of Messiah College. My email is rshenk@messiah.edu and our phone number is 800-233-4220. I look forward to meeting you!
Rachel Shenk
Coordinator of Telecounseling and Recruitment
Territory Served
Homeschooled students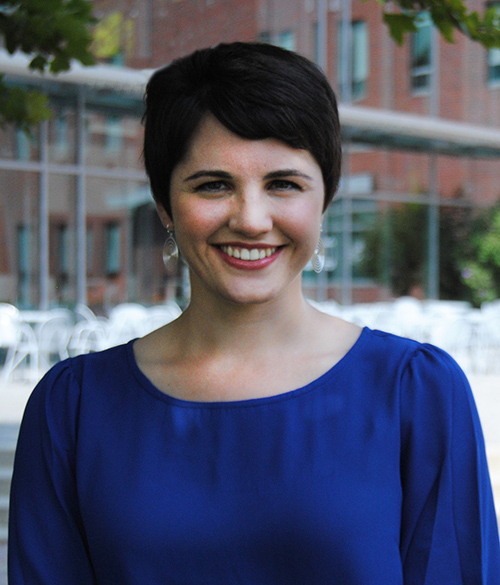 Rachel Shenk
Coordinator of Telecounseling and Recruitment
Rachel Shenk
Coordinator of Telecounseling and Recruitment
rshenk@messiah.edu
800-233-4220