Meet Heather
Hometown: Kingsport, TN
Degree: Communication/Public Relations – Master's degree in Christian Education
Why I love Messiah: Working at Messiah gives me an opportunity to meet and develop relationships with amazing students!
My friends would describe me as: fun and adventurous
Favorite spot on Messiah's campus: A picnic table down by the Yellow Breeches Creek where I enjoy having my lunch on warm days.
Favorite meal served in Lottie Nelson Dining: Mongolian Grill - where you can create your own stir fry
Best place to visit around Messiah: There are lots of great places in the area to hike, canoe, and walk in beautiful Pennsylvania.
Hi! ä½ å¥½! Guten Tag! Selamat petang! ¡Hola! Bonjour! Thanks so much for visiting Messiah's website! As you might have guessed from my title, "Assistant Director of International Admissions," I love to travel and meet students from around the world! I hope one day I can come to visit your country and its rich culture, but, if you ever have the opportunity, I'd also love to invite you to Messiah's campus! If you know of a time that you will be visiting the United States, please let me know.
Messiah is a small school with a big heart! I would love to help you understand what it would be like to study on Messiah's campus and answer any questions or concerns you may have. We also have current international and MK students who would love to answer your questions as well. Our international and MK population includes all students living abroad (non-U.S. citizens, U.S. citizens and permanent residents).
I am here to help you in any way that I can. Our International Admissions Office works with students who come from educational systems all over the world, and we look forward to helping each of you! Please let me know how I can serve you in the future.
Blessings,
Heather Keefer
Associate Director of Admissions, International Admissions and Visit Programming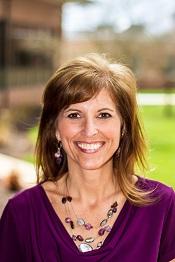 Heather Keefer
Associate Director of Admissions, International Admissions and Visit Programming
Heather Keefer
Associate Director of Admissions, International Admissions and Visit Programming
HKeefer@messiah.edu
800-233-4220