Meet Heather
Hometown: Kingsport, TN
Degree: Communication/Public Relations – Master's degree in Christian Education
Why I love Messiah: working at Messiah gives me an opportunity to meet and develop relationships with amazing students!
My friends would describe me as: fun and adventurous… and a little OCD about certain things
Favorite spot on Messiah's campus: having my lunch on warm days at a picnic table down by the Yellow Breeches creek
Favorite meal served in Lottie Nelson Dining: Mongolian Grill - where you can create your own stir fry
Best place to visit around Messiah: Chick Fil-A… OK, so it's 15 minutes away, but there's still a Chick Fil-A!
Hi! Thanks so much for visiting Messiah's website! As you might have guessed from my title, "Assistant Director of Admissions for the Visit Experience," I would LOVE to have you come for a visit to campus! There are many opportunities that you (and your family) can take advantage of during a campus visit—and they can be totally individualized to you and your interests.
For example, you could come for an individual visit that would include a guided campus tour by a current Messiah student, and a one-on-one admissions information session for you and your family with an admissions counselor. It might also include a chapel service, professor or coach meeting, and attending a class. Of course, what college visit would be complete without tasting the excellent food in the dining hall?
Whether you choose to come for an individual visit, Open House, Preview Day, or even to spend the night with a host student, I'd love to help you decide what is the best option for you! Every person is different, and if planning a visit to a college seems overwhelming to you, please just give me a call. If you already have a date in mind, and enjoy the convenience of using our website, just click on the button to the right that says, "Schedule a Visit," and enter the choices for your visit. Either way, we look forward to having you as our guest!
Blessings to you as you endeavor to find God's will during this important time in your life!
Heather Keefer
Assistant Director of Admissions for the Visit Experience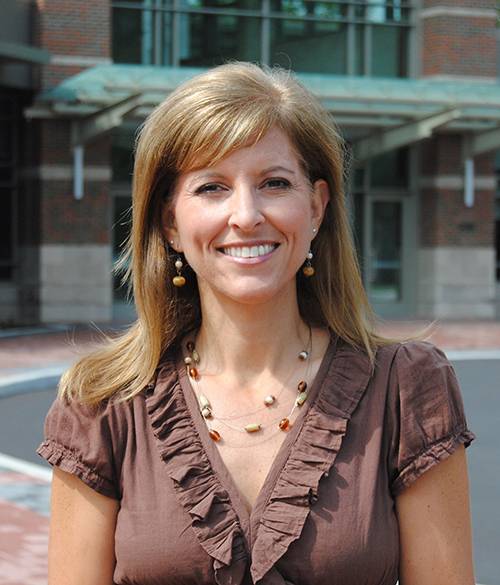 Heather Keefer
Assistant Director of Admissions for the Visit Experience
Heather Keefer
Assistant Director of Admissions for the Visit Experience
HKeefer@messiah.edu
800-233-4220