Meet Marcus
Hometown: Crozet, VA
Degree: Human Development & Family Science
Why I love Messiah: Messiah College gives students the opportunity to have an incredible education as well as develop a closer relationship with Jesus Christ. As a Messiah alumnus I had an amazing experience during my college years. This college changed my life in wonderful ways. For this reason I love being able to help students have the chance to experience Messiah for themselves!
My friends would describe me as: Godly, loving, funny, athletic, articulate, random, fashionable and inquisitive
Favorite spot on Messiah's campus: Larsen Student Union
Favorite food served in Lottie Nelson Dining: The Mongolian Grill
Best place to visit around Messiah: City Island in Harrisburg!
Thank you for taking your time to visit Messiah College's Website! My name is Marcus Washington. I serve students from New Jersey, New York City and Lebanon County (Pa.). As an admissions counselor, it is my job to help you learn more about Messiah and answer any questions you have regarding your college search. The process of selecting a college can be stressful and demanding, but it doesn't have to be. I want to help make this an enjoyable and worry-free experience.
As a 2005 graduate of Messiah College I can personally attest that this is a school that changes lives in an amazing way. I was challenged in my studies to think outside of the classroom and show how my education could be applied to my everyday life. Messiah is a place where I was challenged to grow spiritually because of the community of believers that make up our college family. Messiah is a place where lifelong relationships are cultivated. At Messiah you are much more than a number; you are a valuable person and people will know your name. You will be respected as a student, respected as a person and respected as a child of God.
Please feel free to contact me at MWashington@messiah.edu or at 800-233-4220. I am available to help answer any questions that you or your family may have. I look forward to hearing from you.

Marcus Washington
Coordinator of Recruitment and Pre-College Programs
Territory served
New Jersey
Pennsylvania county:
New York counties:
Bronx
Kings
New York
Queens
Richmond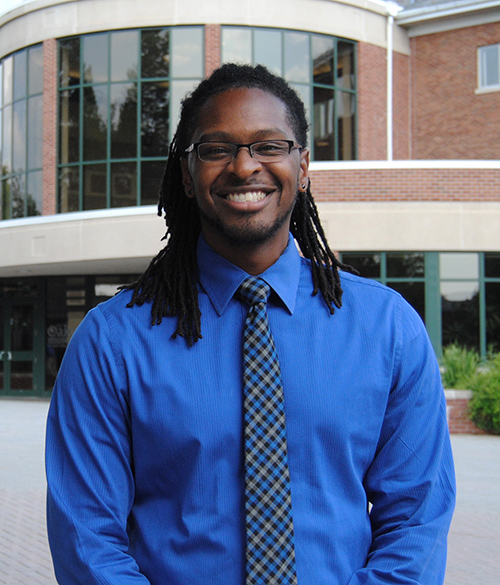 Marcus Washington
Coordinator of Recruitment and Pre-College Programs
Marcus Washington
Coordinator of Recruitment and Pre-College Programs
MWashington@messiah.edu
800-233-4220