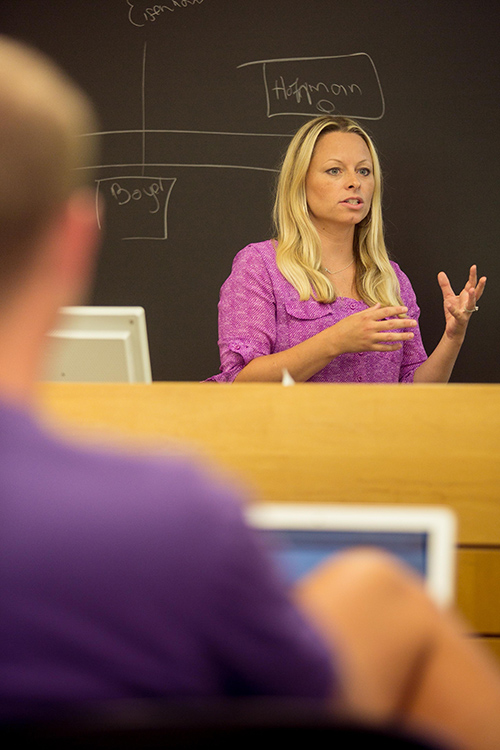 The Master of Arts in counseling program at Messiah College is designed to help prepare students to become competent counselors who are capable of working with a variety of clients in multiple settings. As such, they will be prepared to serve others in the counseling process, develop their leadership abilities in the counseling field, and seek to reconcile relationships within the counseling setting.
Program objectives for the graduate counseling program
To provide students with the specific knowledge and skills required of clinical mental health counselors, school counselors, or marriage, couple and family counselors as delineated by the Council for Accreditation of Counseling and Related Educational Programs (CACREP).
To prepare students to meet the educational requirements for state licensure as a licensed professional counselor (LPC) or as a licensed marriage and family therapist (LMFT), or for certification as an elementary and secondary school counselor in the state of Pennsylvania.
To prepare students to understand, evaluate and engage in scholarship related to the field of counseling.
To help students become self-aware and self-reflective leaders who understand and address issues of racism, discrimination, sexism, power, privilege and oppression which impact the practice and policy levels of counseling in a multicultural society.
To provide students with the knowledge and skills that enables them to incorporate faith, religion, and spirituality into counseling, with a particular emphasis on how Christian faith connects with each specialized area of study.
To understand a worldview that facilitates forgiveness and reconciliation within relationships in the counseling field.