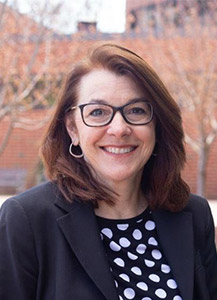 Cynthia A. Wells, Ph.D.
Associate Professor of Higher Education// Director, The Ernest L. Boyer Center
Education
B.A. in Religious Studies and Psychology, Occidental College
M.S. in Student Affairs in Higher Education, Wright State University
Ph.D. in Higher Education, Ohio State University
Classes I teach
HIED 511: Foundations of Higher Education
HIED 514: Equity Issues in Higher Education
HIED 525: Curriculum Development in Higher Education
HIED 565: Thesis
IDCR 151:Created and Called for Community
Bio
Dr. Cynthia A. Wells is Associate Professor of Higher Education and Director of The Ernest L. Boyer Center at Messiah College. Her research interests include general education, common learning, and inclusive excellence. She is the sole author of the monograph, Realizing General Education: Reconceptualizing purpose and renewing practice.(Jossey-Bass, 2016). Dr. Wells has been a contributing author to several texts, including At This Time and In This Place: Vocation and Higher Education. (Oxford, 2015). Ernest L. Boyer: Hope for Today's University (SUNY Press, 2014), as well as Scholarship Reconsidered: Priorities of the Professoriate, Expanded Edition (Jossey-Bass, 2015). Her work has also appeared in the Journal of College Student Development, Christian Higher Education, Brethren in Christ History and Life, and In Part Magazine.

She was an invited contributor to the NetVUE (Network for Vocation in Undergraduate Education) Scholarly Resources project of the Council for Independent Colleges. Wells also provided leadership to FIPSE-funded research on Academic Affairs – Student Affairs Partnership programs. She is active in the Association for the Study of Higher Education (ASHE) and the American Association of Colleges and Universities (AACU). For link to Dr. Wells curriculum vitae, go here.