Frey Hall
Completed in 1991, Frey Hall houses classrooms, a large lecture hall, art studios, computer labs, engineering and physics labs, and faculty offices. It also serves as the center of the campus computer network.
View more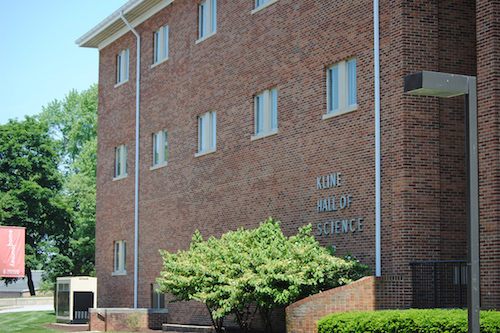 Kline Hall of Science
Kline Hall of Science, built in 1969, houses classrooms, science and nursing labs, faculty offices, and computer laboratories.
View more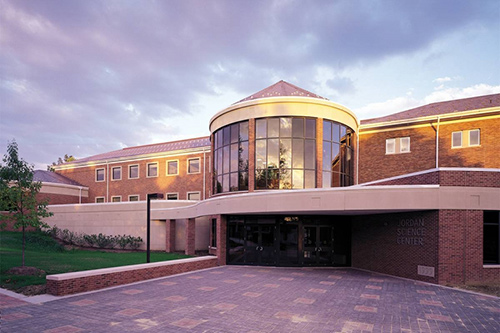 Jordan Science Center
The Jordan Science Center, completed in August 1999, is a 60,000-square-foot facility which houses several departments in the School of Science, Engineering and Health. It also houses the Oakes Museum of Natural History, which showcases the University's valuable collections of North American and African large mammals, insects, seashells, bird eggs, plants and minerals.
View more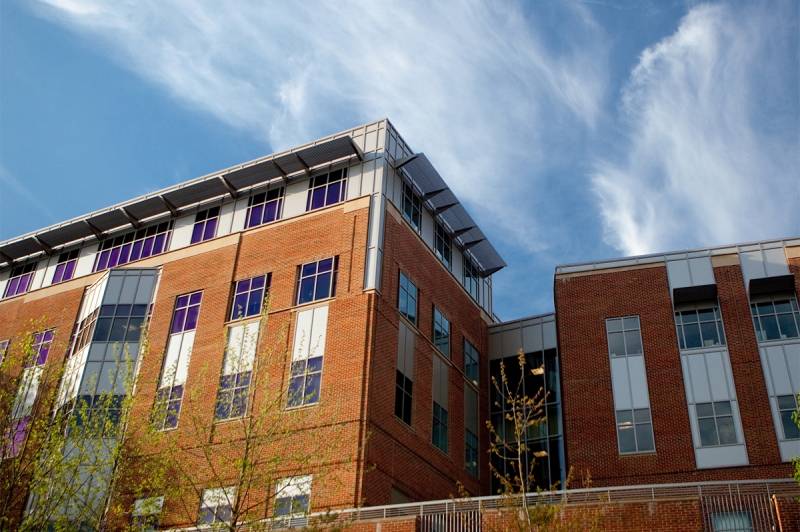 Boyer Hall
Boyer Hall is a 98,000-square-foot academic facility which contains 25 state-of-the-art classrooms, three computer labs and a language lab. Parmer Cinema, a full-scale movie theatre seating 129 people, highlights this building. In addition, Boyer Hall houses the University's School of Arts, Culture and Society and The Boyer Center. Boyer Hall and The Boyer Center are dedicated to one of Messiah's most influential alumni and scholars, Ernie Boyer.
View more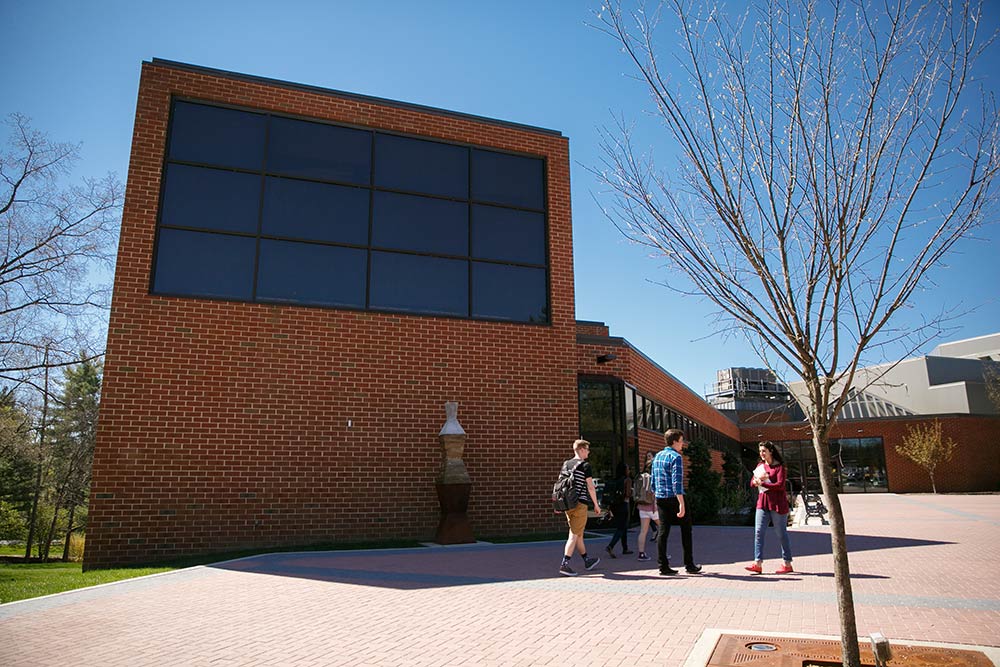 Climenhaga Building
Completed in 1981, Climenhaga Building contains a large lecture hall/theatre that seats nearly 370, art studios and gallery, theatre workspace, faculty offices and classrooms.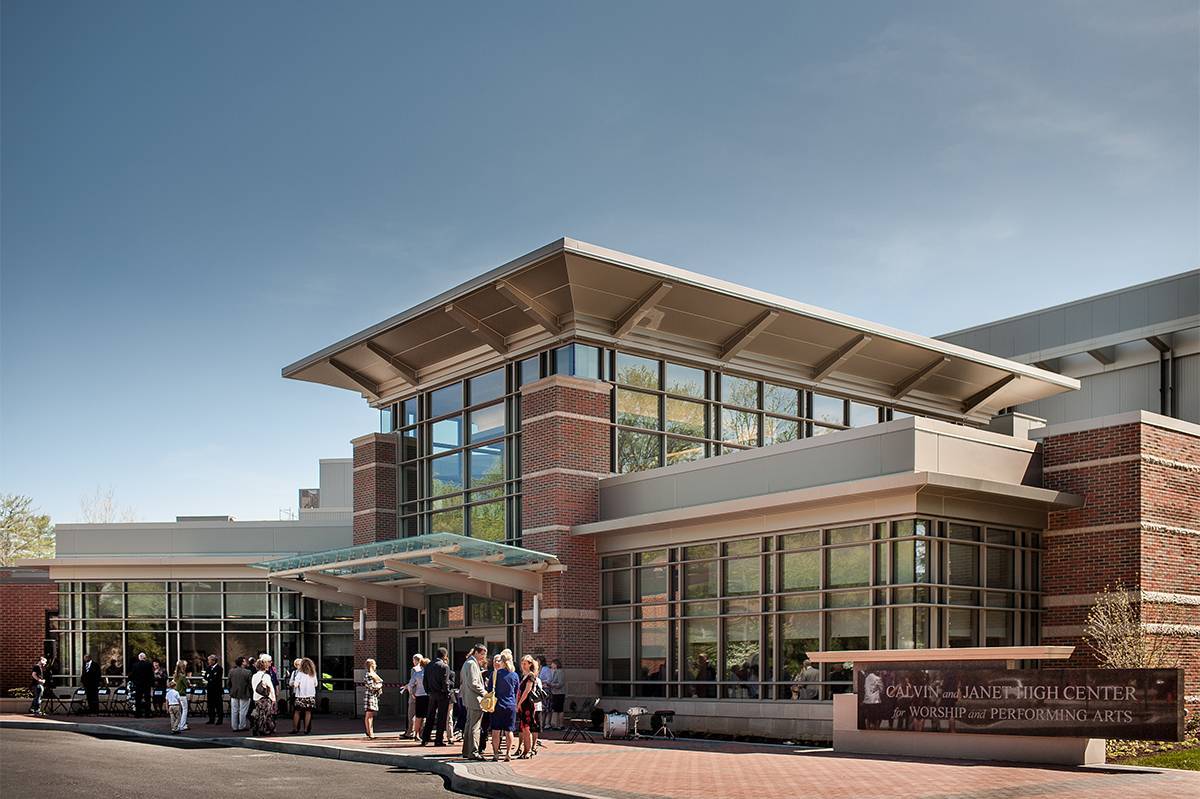 Calvin and Janet High Center for Worship and Performing Arts
The Calvin and Janet High Center for Worship and Performing Arts is the newest building on campus and provides 92,000 square feet of dedicated space for theatre, dance and musical arts programming. It also includes an expanded performing arts venue with seating for 825, along with choir loft seating 140-160, to be used for concerts, public lectures and chapels.
Read more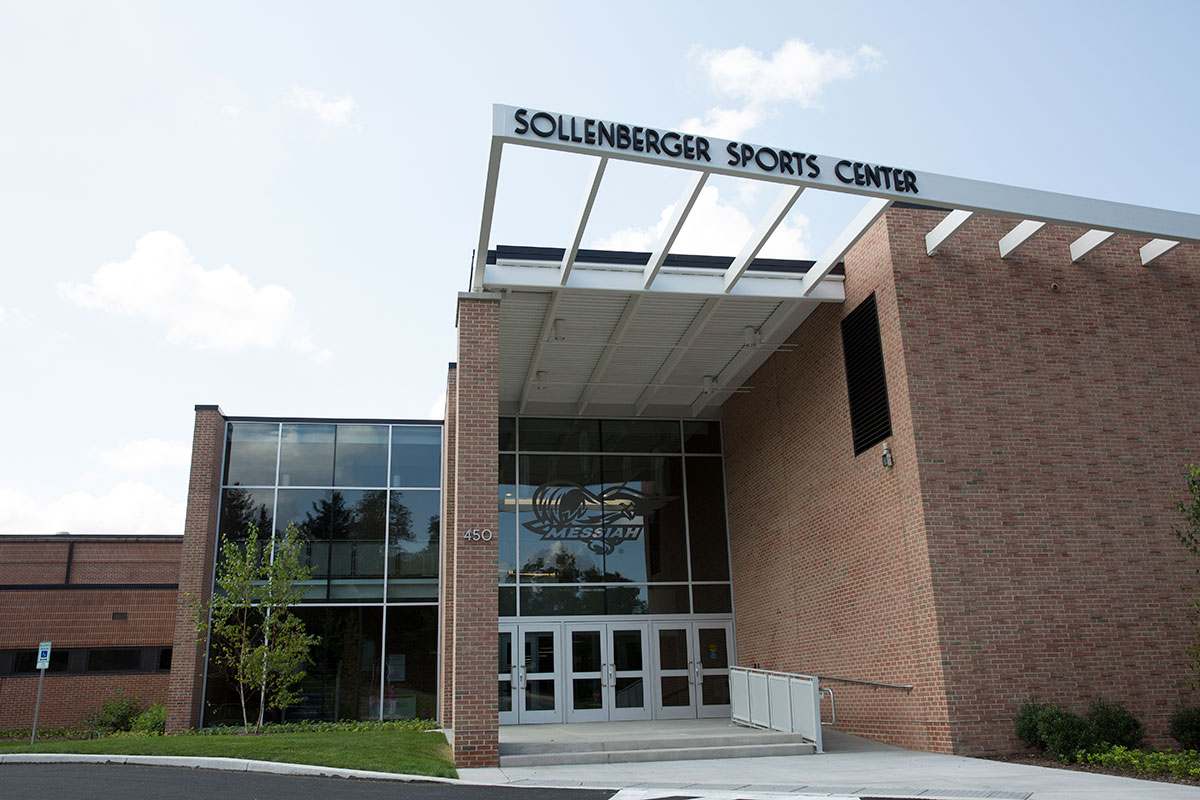 Sollenberger Sports Center
The Sollenberger Sports Center provides Messiah University with exceptional recreational and intercollegiate athletic facilities. This complex houses racquetball courts, a large arena with four basketball courts, an indoor track and fitness center, a natatorium including an eight-lane swimming pool, classrooms, locker rooms, and wrestling and gymnastics areas.
View more
Film and Media Production Studio (Hostetter Chapel)
The 1,740 square-film and media production studio in Hostetter Chapel consists of areas to serve media (television) and film. The space includes studio cameras, news set, studio lights, green screens and a control room, where students can control and edit a live broadcast taking place in the adjacent studio. Computer stations and monitors allow students to control the audio, switcher, graphics, teleprompter and color correction.
The foley studio is dedicated to creating and recording sound effects and other audio in the post-production of media. It also includes a sound booth, foley pits (for putting various materials inside and creating sounds), a large monitor, microphones, and a computer station with Pro-tools and audio mixing equipment.
View more
Sub-categories of Facilities