Matter and Spirit: A Chinese/American Exhibition Curated by Rachel Hostetter Smith
Date: January 21st, 2021 - February 19th, 2021
Every day
Location: Climenhaga Building, Aughinbaugh Gallery
Time: 9:00am - 5:00pm
Cost: Free Admission-Open to Messiah faculty, staff, and students
Matter and Spirit
Matter and Spirit: A Chinese/American Exhibition
Curated by Rachel Hostetter Smith
Jan 21 – Feb 19
The Galleries at Messiah University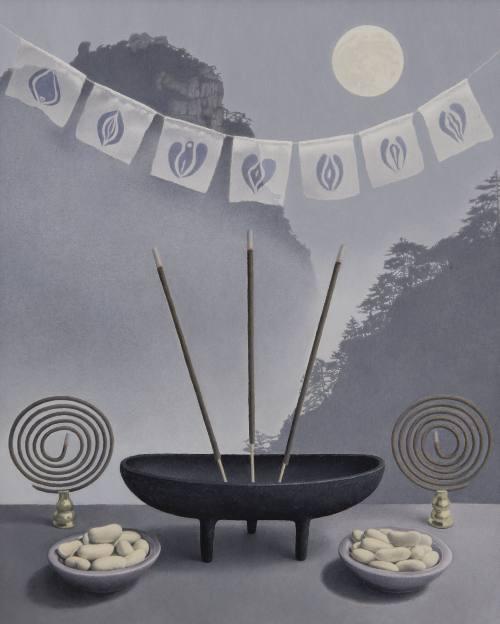 What is the place of the spiritual in contemporary life, particularly in highly materialistic—and increasingly secular—cultures, like the United States and China? This is the central question of Matter + Spirit: A Chinese/American Exhibition, a collection of artworks that engage the great diversity of issues it raises and a range of perspectives on them.
Matter + Spirit is composed of 55 works (including some multi-piece, electronic, and serial works) by 25 Chinese and American artists in a wide range of media and styles.
Cosponsored by: The Lilly Fellows Program for Humanities and the Arts, The Council for Christian Colleges and Universities, Taylor University, and The Nagel Institute of Calvin University
Aughinbaugh Art Gallery Hours:
Monday–Friday, 9 a.m.–5 p.m.
High Center and Climenhaga Galleries Hours:
7 a.m.–10 p.m., daily
Open to Messiah faculty, staff, and students
For more details, visit arts.messiah.edu