Kathryn Lewek, soprano with Patrice Ewoldt, piano
Date: February 9th, 2018
Location:
Time: 8:00pm - 10:00pm
Cost: Ticket prices are $20 for adults; $5 for Messiah College students (with ID) and youth (18 and under). To purchase, please contact the Messiah College Ticket Office at 717-691-6036 or online at messiah.edu/tickets.
"Lewek's pure, beautifully clear voice and emotional range was wonderful to experience." -Barcelona Metropolitan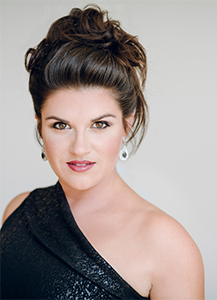 Soprano Kathryn Lewek has established herself as one of opera's strongest coloratura sopranos of this generation and now is expanding her resume with some of the most vocally challenging roles in the soprano repertoire. Ms. Lewek's interpretation of her signature role, a quintessential Mozart villain, the Queen of the Night, has garnered international critical acclaim. She has performed the role in productions of "Die Zauberflöte" in leading opera houses around the world and will reprise the role in her début at Lyric Opera of Chicago and in a return to The Metropolitan Opera.