All events
Showing 1 to 5 of 195 events.
Juried Student Art Exhibition 2021-2022
Date: May 24th, 2022 - August 25th, 2022
Every day
Location: Climenhaga Building, Aughinbaugh Gallery
Time: 9:00am - 7:00pm
Cost: Free and open to the public
Juried Student Art Exhibition 2021-2022
Student work from the 2021-2022 Art and Design Studio year
Climenhaga Building, Glass Gallery and Aughinbaugh Art Gallery
Awards Ceremony & Reception
Aug. 25, 4:30 p.m.
Climenhaga Building, Auginbaugh Art Gallery
Aughinbaugh Art Gallery Hours:
9 a.m.–7 p.m., daily High Center and Climenhaga Galleries: 7 a.m.–10 p.m., daily
Free and open the public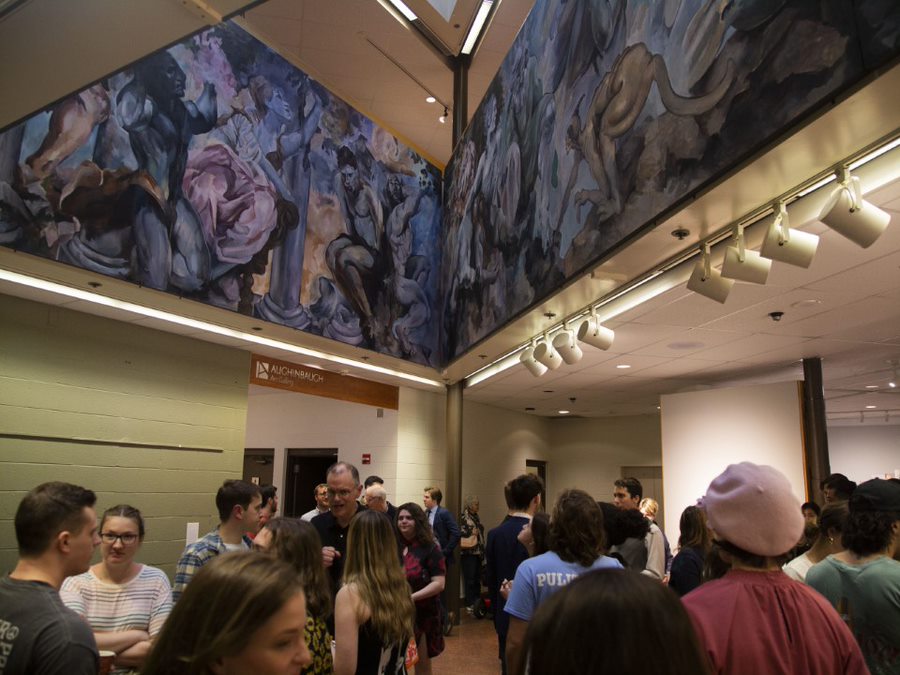 Convocation Chapel
Date: August 23rd, 2022
Location: Hitchcock
Time: 9:30am - 10:30am
Cost: Free
All students are invited to join us for Messiah University Convocation in Hitchcock Arena for our first official chapel of the academic year. This is an extended time and all 10:30am classes will begin at 10:45am, just for this morning. Don't forget your ID cards to tap/swipe for chapel credit!
Why Chapel?
Date: August 25th, 2022
Location: Brubaker Auditorium
Time: 9:30am - 10:15am
Cost: Free
Juried Student Art Exhibition 2021-2022 Awards Ceremony & Reception
Date: August 25th, 2022
Location: Climenhaga Building, Aughinbaugh Gallery
Time: 4:30pm - 6:30pm
Cost: Free and open to the public
Juried Student Art Exhibition 2021-2022 Awards Ceremony & Reception
Student work from the 2021-2022 Art and Design Studio year
Climenhaga Building, Glass Gallery and Aughinbaugh Art Gallery
Awards Ceremony & Reception
Aug. 25, 4:30 p.m.
Climenhaga Building, Auginbaugh Art Gallery
Aughinbaugh Art Gallery Hours:
9 a.m.–7 p.m., daily High Center and Climenhaga Galleries: 7 a.m.–10 p.m., daily
Free and open the public
Get to Know Your Campus Pastors
Date: August 30th, 2022
Location: Hostetter Chapel
Time: 7:00pm - 7:45pm
Cost: Free