Events for Aug 1st, 2021 - Aug 7th, 2021
Showing 1 to 2 of 2 events.
Annual Juried Student Show: Student Work from the 2020-2021 Art & Design Studio Year
Date: April 30th, 2021 - August 27th, 2021
Every day
Location: Climenhaga and High Center Galleries
Time: 9:00am - 5:00pm
Cost: Free and open the public. Please wear a mask and maitain proper social distancing
Annual Juried Student Art Exhibition: Student Work from the 2020-2021 Art & Design Studio Year
Climenhaga Building, Aughinbaugh Art Gallery
April 30 - August 27
Juried Show continues through the summer, 9 a.m. – 5 p.m. Monday through Friday
"Pop Up" Exhibition for Faculty Jurying and open voting for "Campus Choice"
April 30
This year the Annual Student Exhibition will begin with a "Pop Up" show throughout Climenhaga and the High Center. All students who have been enrolled in a Studio Art course during the 20-21 Academic year are invited to bring work to hang for consideration by the jurors. The Art and Design Faculty will select a Juried Exhibition from all of the work on display. This year we would like to invite all of campus to participate in the jurying process by voting on their favorite piece. The piece with the most votes will be awarded "Campus Choice" and be included in the Juried Exhibition.
Aughinbaugh Art Gallery Hours:
Monday–Friday, 9 a.m.–5 p.m.
High Center and Climenhaga Galleries Hours:
7 a.m.–10 p.m., daily
Open to the public. Please wear a mask and maitain proper social distancing.
For more details, visit arts.messiah.edu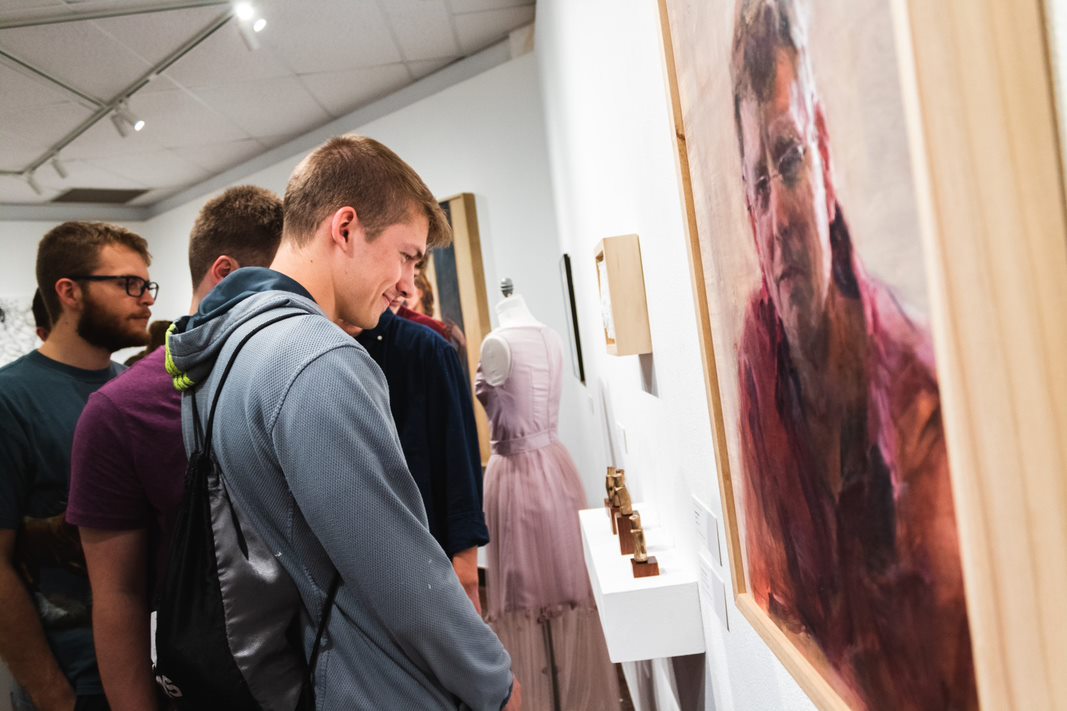 Employer Breakfast
Date: August 3rd, 2021
Location: Martin Commons
Time: 8:00am - 11:00am
Cost: $50.00
Employer Breakfast Tuesday, August 3, 2021 8:00 - 11:00 a.m. Eisenhower Campus Center - Martin Commons, Messiah University
Enjoy a delicious full breakfast prepared and served by our outstanding Dining Services team. Then partake in three informative mini sessions:
How to Hire International Students - learn from Messiah's Director of International Student Relations about best practices and how easy it really can be to recruit international students to your team

Effective Marketing to College Students - during this informative panel presentation, you will hear from a Messiah faculty member, graduate student, current student, and employer about how to promote your company and open positions to today's college students

Handshake Best Practices - a representative from Handshake, the nation's leading job and internship search site for college students, will join us virtually to discuss the most effective ways to use this innovative online system
** Each presentation will conclude with a Q&A session. Feel free to submit questions for the presenters ahead of time by emailing abook@messiah.edu

Employers are also able to sign up for guided campus tours after the breakfast ends at 11:00 AM.
Please complete the online registration process to sign up for this event - https://messiah.joinhandshake.com/career_fairs/24917
We look forward to seeing you on August 3rd!