Campus & Community Involvement
President Phipps is an active, visible leader of Messiah University. She intentionally builds relationships with students, employees, parents, alumni, and community friends, and is a passionate advocate for Messiah University and its community of students, employees, and alumni.
President Phipps is well connected to Messiah students: they look forward to events at her residence, Orchard Hill, and hang out with her at Pizza with the Prez events in the residence halls. She engages with the Messiah community on social media, and can often be seen in the stands at athletic events; in the audience at theatre performances, concerts, lectures, and chapels; or at local restaurants engaging with students.
President Kim Phipps' personal involvement in the local community through her board service, along with the thousands of hours Messiah students spend in service in the greater Harrisburg region has positioned Messiah University as a socially-conscious, leading institution of higher education in central Pennsylvania.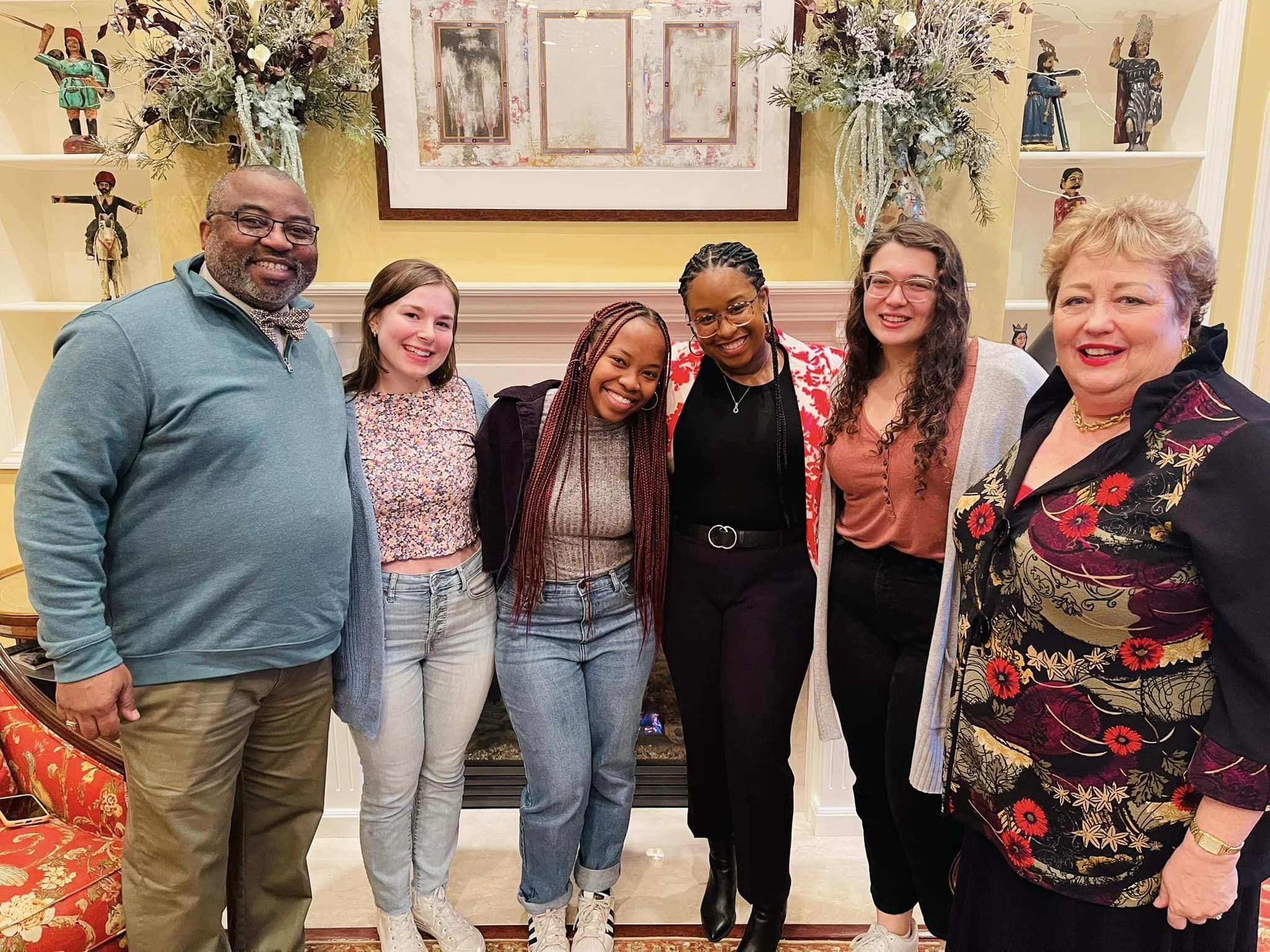 Member, Board of Directors of the Campus Compact New York and Pennsylvania (CCNYPA), 2006–2010, 2017-Present
Member, Board of Directors of the Susquehanna Art Museum, 2016-present
Member Emeritus, Board of Directors, Harrisburg Symphony Orchestra, 2008-2018
Vice Chair, Board of Directors, Harrisburg Symphony Orchestra, 2012-2017
Member, Board of Directors, Keystone Human Services, 2008-2017
Member, Board of Directors of the Council of Independent Colleges (CIC), 2012-2017
Immediate Past Chair, Board of Directors of the Council for Christian Colleges and Universities, 2013-2017
Member, Board of Directors, Association of Independent Colleges and Universities of Pennsylvania
(AICUP), 2015-2017
Member, Board of Directors of the Council for Christian Colleges and Universities, 2005-2016
Member, Strategic Planning Committee, Middle Atlantic Conference (MAC), 2014-2016
Member, Middle Atlantic Conference (MAC) Executive Committee, 2007-2009, 2014-2016
Immediate Past Chair, Board of Directors of the YWCA of Greater Harrisburg, 2013-2014
President, Board of Directors of the YWCA of Greater Harrisburg, 2010-2013
Chair, Board of Directors of the Council for Christian Colleges and Universities, 2011-2013
President, Board of Directors of the YWCA of Greater Harrisburg, 2010-2013
Member, Board of Directors, Harrisburg Symphony Orchestra, 2008 to 2012
President, Board of Directors of the Pennsylvania Campus Compact, 2010-2012
Vice Chair, Board of Directors of the Council for Christian Colleges and Universities, 2009-2011
Member, Board of Directors, Association of Independent Colleges and Universities of Pennsylvania
(AICUP), 2008-2011
Member, Board of Directors of the YWCA of Greater Harrisburg, 2006-2010
Chair, Middle Atlantic Conference (MAC) Executive Committee, 2009-2010
Member, Board of Directors of the United Way of the Capital Region, 2006-2009
Member, Steering Committee of the Council for Christian Colleges and Universities National Faculty Development Project, 2000-2002
Information on Campus & Community Involvement