Private student loans
Over the years, many of our students and families have successfully secured private/alternative loans with a number of the established lenders listed below. This is NOT a preferred lender list. This list is provided to assist you in making an informed decision when it comes to choosing a private/alternative student loan.
Messiah University believes that it is important for us to help students navigate the complex task of choosing a private loan lender.
More information on FICO scores
The lender list below is not a comprehensive list of all the lenders who currently market private/alternative student loans. This list is in alphabetical order, not in any order of preference. If you would like to use another lender that is not on this list, you have the right to choose whatever lender you wish. Some states have their own private loans for residents of that state. Some state specific private/alternative loans include:
Please check with your state to see if private state loans are available. The interest rate and fees on private/alternative student loans are dependent upon many variables, one of which is the FICO score of the borrower and/or co-borrower.

Students should always take Federal student loans first before considering any private student loans. Federal Perkins and Stafford loans have a fixed interest rate. Parent PLUS loans have a fixed interest rate. Most private student loans require a credit-worthy co-signer. Please be aware that many of the lenders/loans listed below have variable interest rates and have no cap; these interest rates may change monthly or quarterly depending on the bank/lender. Interest does accrue on private/alternative loans and, depending on the lender, may be deferred while in school or must be paid while in school.
We recommend, when possible, to pay any accrued interest while in school and during the six-month grace period.
Please review the information listed below for each bank/lender very carefully before making your choice, and you may want to visit the lender's website for more details.
WHAT IS CREDIBLE:
Credible is a unique marketplace of student loan lenders, providing personalized, prequalified rates from multiple lenders. Credible allows you to compare loans from multiple providers side-by-side in under 2 minutes, including eligibility rules, rates, and terms.
Credible is not a lender or bank — Credible partners with student loan lenders so they can provide you with a variety of competitive options, enabling you to find the right loan product for your needs. Best of all, Credible is completely free! You can find out more about Credible and begin your process @ www.credible.com.
What makes Credible different from other comparison sites?: With Credible's lending marketplace, you can fill out a simple, two-minute form and instantly see which lenders you qualify for and at what rates. These are personalized, prequalified rates based on your credit history and you can easily add a cosigner. Checking your prequalified rates with Credible will not affect your credit score.

Most other comparison sites will only provide you with generic information about a given financial service provider — the rates and information you see will not be personalized to you and your credit history.
How can I contact Credible directly? Credible would be happy to hear from you! You can email Credible at support@credible.com, call at 866-540-6005, or chat with a member of the Client Success Team directly on the website @ https://www.credible.com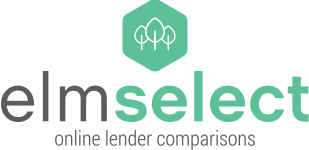 We are providing a list of lenders that Messiah University students have used, a historical lender list, which you can find at Elm Select.
Disclosure Requirements
Due to Federal requirements known as Regulation Z, banks/lenders must provide several disclosures and a Self-Certification form to the borrower before the loan will be disbursed to the school. This WILL slow down the approval and disbursement of all private student loans. PLEASE FOLLOW ALL INSTRUCTIONS FROM THE LENDER AND RESPOND IN A TIMELY WAY SO YOUR LOAN CAN BE PROCESSED AS QUICKLY AS REGULATIONS ALLOW.
Private student loans will take approximately three (3) weeks to process from the start of your loan application with your private lender to the actual private loan disbursement to the Messiah University students' account. Your bank/lender will give you a Self-Certification form. The student is responsible to complete this form and return it to the bank/lender, not Messiah University. Information required for this form – such as Cost of Attendance and Estimated Financial Assistance are located on your on-line Financial Aid Award Notice. If you do not understand any of the required documents, you must contact your bank/lender for clarification.
Please do not hesitate to contact the Financial Aid office at (717) 691-6007, Monday through Friday, 8:30 a.m. to 4:30 p.m. if you have any questions..