Luke 1:68 - 79
"Praise be to the Lord, the God of Israel, because He has come to

His people and redeemed them..."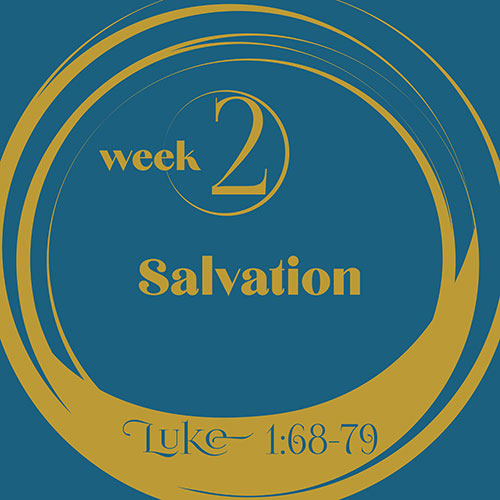 DUE TO UNBELIEF CONCERNING THE PROMISE OF HIS SON JOHN, ZECHARIAH THE PRIEST WAS SILENCED BY THE ANGEL GABRIEL FOR AT LEAST SEVERAL MONTHS. One could easily expect that once he could talk again, his first words would be an explanation for his silence, a warm greeting to his wife, Elizabeth, shouts of joy over the birth of his son, or an apology for not believing. Instead, filled with the Holy Spirit, Zechariah's first spoken words were of praise to the God of Israel for keeping His promise of salvation!
Zechariah prophesied about the radiance of God's divine majesty. That radiant light is salvation: deliverance from the power and effects of sin. God promises deliverance from our enemies and from the hands of those who hate us.
Zechariah spoke the truth of God's promise. "Praise be to the Lord, the God of Israel, because He has come to His people and redeemed them" (v. 68). When we face bleak times and are surrounded by fear, worry and disappointment, the truth brings a radiant light of deliverance from our situations—even for those who are not just passing through, but who dwell in darkness and the shadow of death (v. 79). How kind of our divine, wise God to provide more than comfort, more than understanding, more than grace, but salvation! The way OUT. The way THROUGH.
It is the Holy Spirit that allowed Zechariah to see and prophesy this truth. Our divine God offers us this same ability to see and declare His glory today. We can have the Comforter within us to lead and guide us into all truth, to continually deliver us from hands that hate us, to forgive us our sins, and to show us saving mercy. Today, the divine One continues in us, allowing us to be lights of His radiance—light that shatters darkness. Hallelujah, Jesus!
Why salvation? To serve Him (v. 74). This is what Zechariah did with his first opportunity to speak: served God with praise. Zechariah praised, realizing that our majestic God is not only a light to His people, but a light for His people—the way, the truth and the life. God kept His promise of salvation. Therefore, we are able to live without fear—in holiness, righteousness and peace with good will toward men. Praise Him!
It is plausible that at some point, Zechariah explained his silence, greeted Elizabeth, and verbalized joy over baby John. There are always other words we can say. But Zechariah shows us that praises to our Father God are the BEST first words we can utter after silence of a night's sleep, life storm or period of darkness. An awesome God, who kept His promise of salvation and came as a baby to grow, live, die and rise for us is worthy of all the praise and honor we can give – and more.
Hallelujah for the radiance of divine Majesty!
- Sarah Jones, Ph.D., RN, associate professor of nursing