Miller Theater
Miller Theater serves as the primary performance space for Department of Theatre and Dance productions. This proscenium style house offers fixed seating for approximately 380 patrons.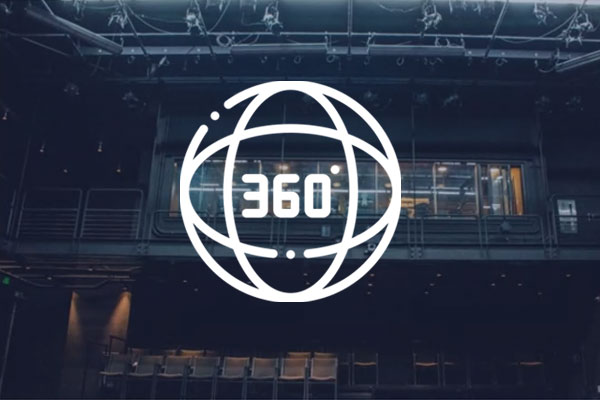 Poorman Black Box Theater
Poorman Black Box Theater offers a venue for the exploration of the art of theatre in an intimate, up-to-date environment. This flexible space serves both as a classroom as well as a performance venue for plays, musicals, and other theatre productions.
Shop Spaces
The scene shop is fully equipped with stationary tools as well as a variety of hand tools as well as paint area. The costume shop has Bernina sewing machines, industrial sewing machine and two sergers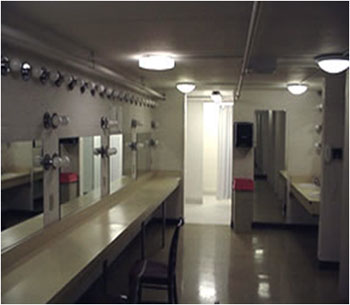 Dressing Rooms
Separate male and female dressing rooms with seating for 12 actors each, restroom stalls, and a shower stall.
Climenhaga Building
Completed in 1981, Climenhaga Building contains a large lecture hall/theatre that seats nearly 370, art studios and gallery, theatre workspace, faculty offices and classrooms.
Grace Pollock Dance Studio
This renovated studio is used as dance classroom space, theatre and dance rehearsal space and small dance concert venue for student presentations. This studio is a 1,600 square-foot room with 1,144 square-feet covered by a raised Marley floor. Mirrors and bars line two walls, and masking curtains are used to create a small performance space. Included in this space are a small lighting grid and ETC 48 circuit dimmer rack, an ETC Smartfade lighting console with a small sound system and flat screen TV monitor, and live feed video camera for use in teaching or presentations.
View Photo Gallery