Grantham Community Garden
Our Mission
The Grantham Community Garden is a student-inspired, student-lead effort to demonstrate and promote real-life concepts of sustainable agriculture which we believe is a necessary dimension of holistic Christian stewardship. The garden initiative is a means to educate students, faculty, and the broader community about the environmental, social, nutritional, and spiritual benefits of sustainable farming.
What do we do?
Before the end of the spring semester the Sustainability office hires a team of students who are eager to learn and willing to work hard over the summer in managing the community garden. The garden team is autonomous in planning and executing the garden, with their success measured by the fruits of their labor and the quality of their produce. It is an amazing opportunity for students to learn about creation care, stewardship and sustainable agriculture. Apart from the garden, the students also learn to care for the several apiaries (beehives) on campus, they also learn to harvest honey as well as make products from beeswax. Alongside the bees, Messiah University also houses a chicken coop that is home to 24 French Novagen hens from whom we harvest eggs daily.
Besides just growing produce, we also aim to connect with our local and campus community through our farm stands with the hopes of educating and learning at the same time. Once a month we participate in the Dillsburg Farmers Market which has been a blessed way in engaging with our neighbors in the area. Not only do we get to represent Messiah University but at the same time we also learn about new farming practices, trends and news. On campus, we are grateful for the opportunity to give back to the Messiah community both in our produce as well as in educating and promoting sustainable and responsible agriculture awareness. We love hearing from our friends and teachers the feedback regarding the taste and quality of our products.
2021 Garden Volunteer Times!
TBD
Get in touch!
If you'd like to reach us, you can find our email link below.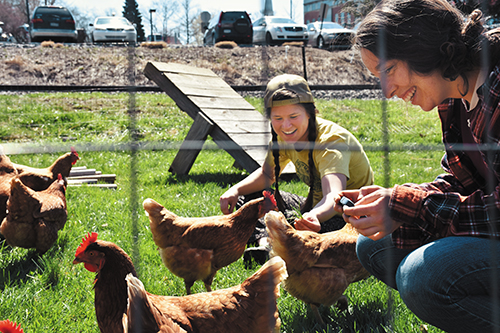 See the Garden's history
View Gallery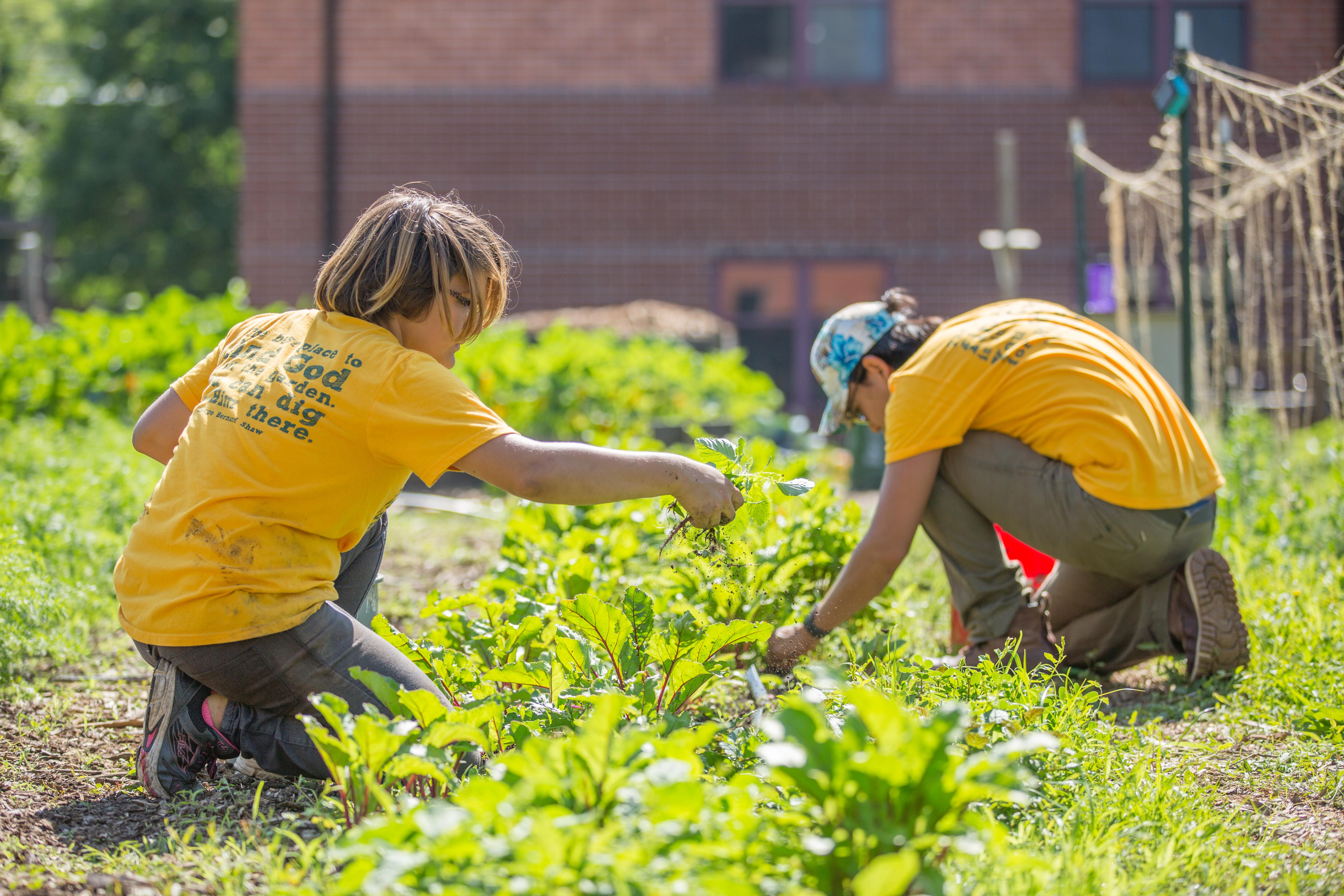 Grantham Community Garden '18
View Gallery