Welcome to the School of Graduate and Professional Studies at Messiah University.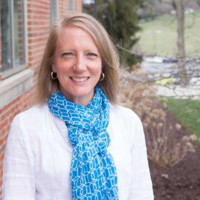 It is my honor to serve as dean of School of Graduate and Professional Studies. The school has 10 graduate programs with 20+ degrees, graduate and post-master's certificates. Messiah has more than 750 graduate students representing more than 38 states.
Students choose to study at Messiah because of our reputation as a nationally ranked, accredited University that successfully integrates top-tier academics and Christian faith. Our faculty are experts in their fields, committed to assisting students in applying theory to practice and use best practices in adult teaching and learning. All of our programs are shaped by discipline-specific competencies and students are given the opportunity to immediately apply these competencies to their specific context.
I invite you to explore our website and learn more about the School of Graduate and Professional Studies and our commitment to educating students for a lifetime of intellectual exploration, ethical leadership and exceptional professional practice within a complex world. This is an exciting time for Messiah University; I hope you will join us.
Jennifer Fisler, Ed.D.
Dean of the School of Graduate and Professional Studies