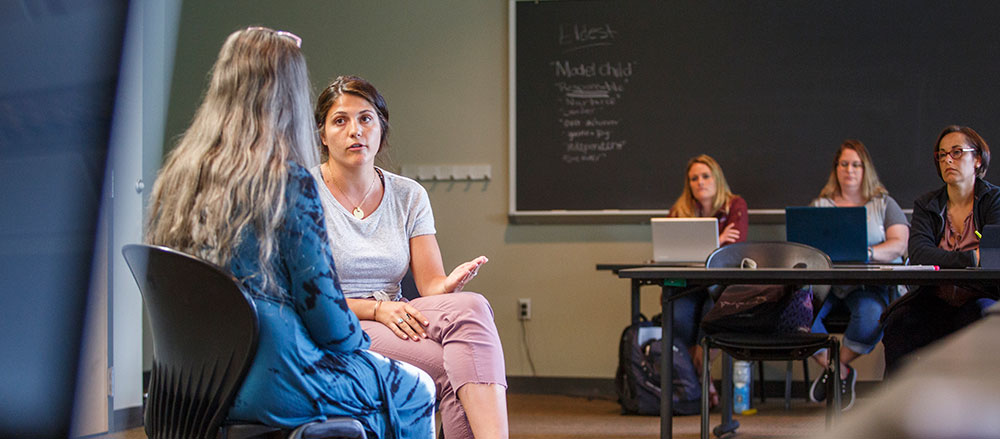 Since 1963, Messiah University has been accredited by the Middle States Association of Colleges and Schools, Commission on Higher Education, 3624 Market Street, Philadelphia, PA 19104-2680. Telephone: 267-284-5000.
Accreditors recognized by U.S. Secretary of Education:
Commission on Collegiate Nursing Education (CCNE)
Council for Accreditation of Counseling and Related Educational Programs (CACREP)
National Association of Schools of Music (NASM), Commission on Accreditation
Accreditors recognized by the Counsel for Higher Education Accreditation:
PA Department of Education (teaching certification programs)
As an active participant in current developments in higher education, the University also holds educational memberships in many organizations, including the Association of American Colleges and Universities, the Association of Independent Colleges and Universities of Pennsylvania, the Council of Independent Colleges, the Christian College Consortium, the Council for Christian Colleges and Universities, the National Association of Independent Colleges and Universities, and the Council for Advancement and Support of Education.
Master of Occupational Therapy Program
The Messiah University entry-level occupational therapy master's degree program is accredited by the Accreditation Council for Occupational Therapy Education (ACOTE) of the American Occupational Therapy Association (AOTA), located at 6116 Executive Boulevard, Suite 200, North Bethesda, MD 20852. Phone: 301-652-6611. www.acoteonline.org
Graduates of Messiah University's program are eligible to sit for the national certification examination for the occupational therapist administered by the National Board for Certification in Occupational Therapy (NBCOT). After successful completion of this exam, the individual will be an Occupational Therapist, Registered (OTR).
In addition, all states require licensure in order to practice; however, state licenses are usually based on the results of the NBCOT Certification Examination. Note that a felony conviction may affect a graduate's ability to sit for the NBCOT certification examination or attain state licensure.
Doctor of Physical Therapy Program
The Doctor of Physical Therapy Program at Messiah University is accredited by the Commission on Accreditation in Physical Therapy Education (CAPTE), 3030 Potomac Ave., Suite 100, Alexandria, Virginia, 22305-3085; phone: 703-706-3245; email: accreditation@apta.org; website: www.capteonline.org. If needing to contact the program/institution directly, please call 717-796-1800 ext. 2126 or email dpt@messiah.edu.