Friday, July 7, 2017
Category: Students and Alumni
Rebekah Bollinger '06
Spreading sweetness around the world
By: Livia Ungurean
Imagine going to work each day and catching the scent of chocolate and roasted peanuts while you work. It's what daily life is like for Rebekah Bollinger '06, who works at a leading North American manufacturer of quality chocolate and non-chocolate products. Graduating from Messiah with a degree in chemistry, Bollinger made her way as a Food Safety Compliance Specialist at the sweetest place on Earth, The Hershey Company.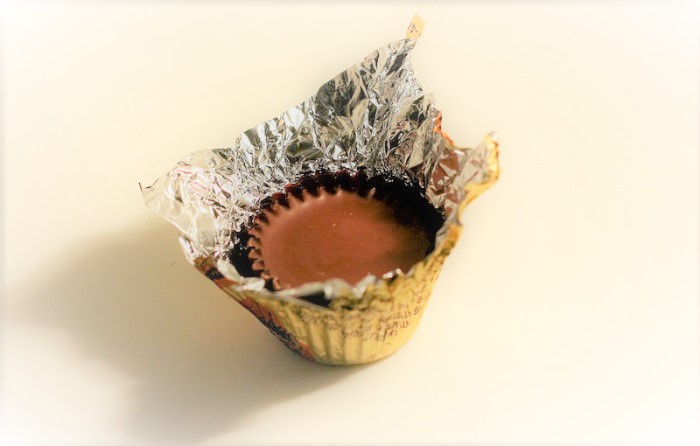 At The Hershey Company, food safety is a top priority. Bollinger administers several different tasks to ensure that all products manufactured at the Reese plant meet the quality and safety standards of the company. The standards are put in place by regulatory agencies, including the Food and Drug Administration (FDA). Bollinger finds that attention to detail, creativity, innovation and collaboration are essential to her day-to-day success.
As she contributes to the quality assurance group, Bollinger works with product development, engineering, production and marketing personnel to achieve the standards of The Hershey Company. Bollinger shared "I had the unexpected opportunity to fill in as quality assurance manager for a few months. During this challenging experience, I learned the importance of listening to the needs of others, better understanding processes, and elevating issues to find resolution—which built trust with fellow employees and created a more collaborative work environment."
Fun Fact: "My husband and I enjoy visiting national parks in the western U.S. to experience the adventure, beauty and wildlife in the rugged mountains and wilderness."
During her time at Messiah, Bollinger appreciated the courses she took, including writing-intensives, since those courses improved her communication and interpersonal skills to take on the various responsibilities of her career.
By the end of each day, approximately 500,000 pounds of quality peanut butter cups are made at Hershey's Reese's Plant, but Bollinger aims for an even greater goal—to incorporate her background in vaccine research and development (from Merck & Co. Inc.) with product development. By combining these two areas, Bollinger hopes to work on product development for children with malnutrition, more specifically RUTF, or ready-to-use therapeutic foods.
While earning her master's in food science, Bollinger studied RUTF as part of her seminar research. Hershey's RUTF product, Vivi, is a peanut-based nutritional product that provides nourishment for daily caloric intake. These products are already used by World Vision and other aid organizations to help improve global health.
As Bollinger challenges herself to reach her career goal, she also shares a challenge for current students: "Always keep a hunger to learn close to your heart. A life-long learner thrives on new experiences and challenges by maintaining a positive attitude and a heart for the needs of others. Most importantly, keep Christ at the center of your life to gain wisdom and a desire to serve those around you."
Bollinger and husband, Justin (who is also a Messiah alum!), are the proud parents of two boys. As you might imagine, their household is a fan of chocolate as well!