Tuesday, February 19, 2019
Category: Alumni
Messiah, music and the meaningful moments
By Carla Kelly '22
For Messiah alumnus Otto Monroy '04, Messiah was not only a place where he could pursue his passion for music, but to gain a deeper understanding of his faith. Growing up only a mile from campus, Monroy had no doubt that if college ended up being a part of his future, Messiah would be the place for him. He pursued a bachelor's degree in music and a minor in pre-law. He is currently working toward his Master of Business Administration degree in Messiah's School of Graduate Studies.
His love and passion for music developed at an early age due to his father, who taught him his first chords on the guitar. Besides his father, Monroy gives others credit, as well, for how he developed as a musician throughout the years. Professors Randy Zwally, Linda Tedford and Bill Stowman are individuals he says he has a deep appreciation for. Monroy wants to pass on the gift of music to his children by teaching them the hobby that has brought him so much personal enjoyment.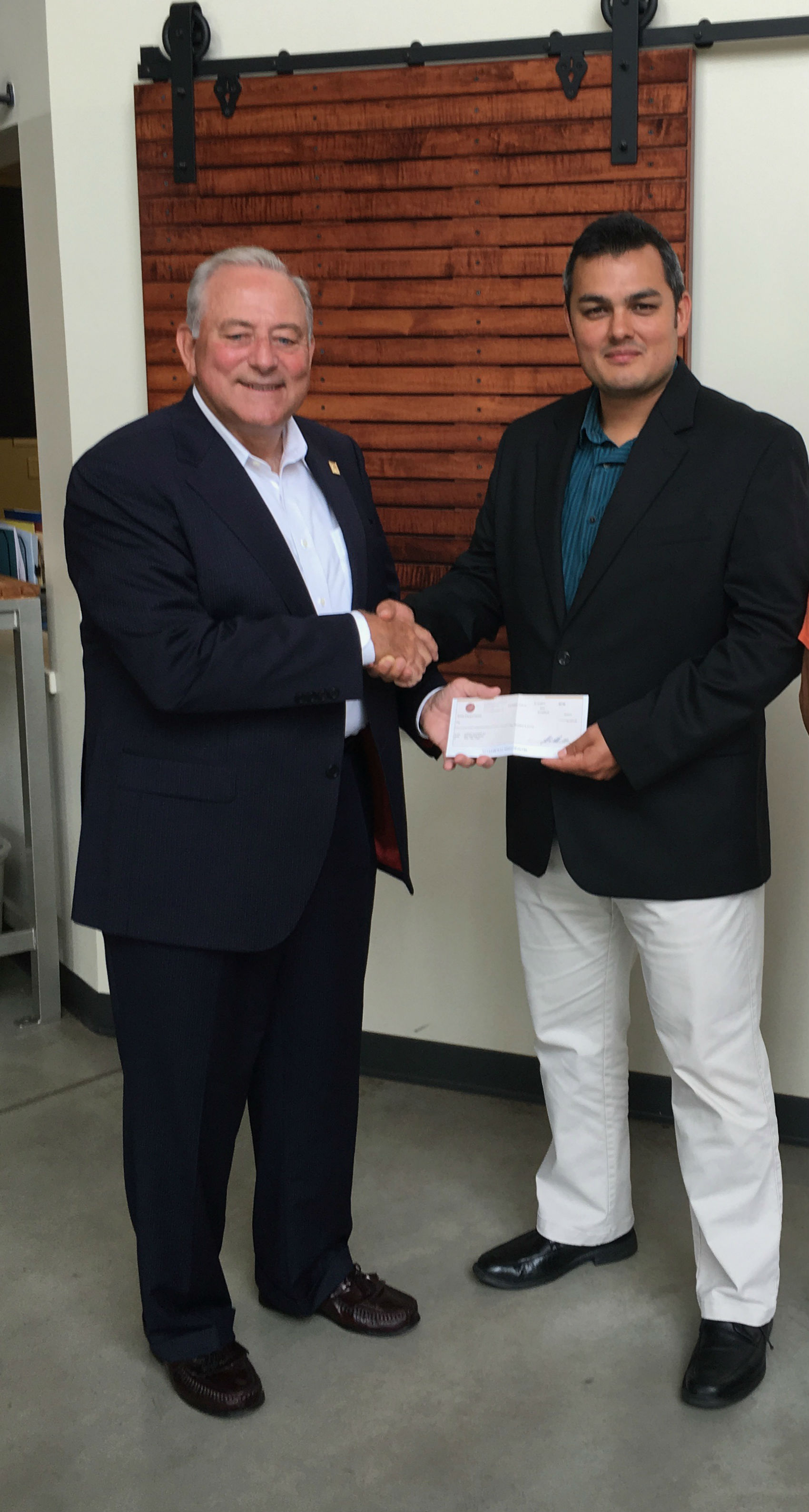 Monroy's career began at Logos Academy in 2005. He served as a music teacher there for six years, before becoming a fundraising professional, working with donors of the student scholarship fund at Logos Academy. In 2014, Otto left Logos Academy to join the team at Forgotten Voices. There, Monroy served as vice president, advocating and continuing to raise funds to empower local leaders and churches to minister to children orphaned by aids in their communities in Zimbabwe and Zambia. "It was a great missional fit and learning opportunity for me to be part of the work at Forgotten Voices," he said. In 2016, Otto returned to Logos Academy to serve on the executive team as the director of advancement, overseeing the fundraising and marketing department for the school. Logos Academy is a Middle States-accredited private school whose mission is to eliminate generational poverty by providing an excellent Christ-centered education that is accessible to all income levels. Logos families come from a variety of faith backgrounds and all pay some tuition according to their financial profile. Full tuition is $9,270 but generous donors allow the average student to pay less then $2,000. Since his return to Logos Academy, Monroy has become a certified fundraising professional and is working to expand the school's reach beyond the 270 students it now serves in York and two other locations in central Pennsylvania.
Monroy shared some valuable things he has learned through the different roles he's held through his career. It was through these positions that he discovered his desire to use his career as a means to empower both children and families in poverty. He says that in order to serve these groups, he has come to learn that humility and listening are key. "I've learned that eliminating spiritual, relational and economic poverty is complex and requires a lifetime of multidimensional investments and service," he added. Monroy advises current Messiah students to capitalize on the smaller opportunities they have, as it is a part of our journey in life.
"My greatest achievements and most meaningful moments have been found in unexpected places," he said. He wants students to know that the little moments in our lives can be just as important as the big ones.