Wednesday, September 21, 2022
Category: Partnerships
Messiah University launches new center to provide workforce development and continuing education for adult learners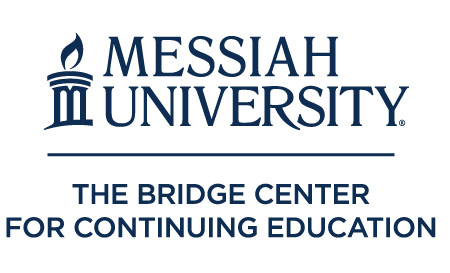 Messiah University is nationally recognized at the undergraduate and graduate levels for its faith-integrated, quality academics. With the creation of The Bridge Center for Continuing Education (The Bridge Center), the University is expanding its educational offerings for adult learners—including customized workforce development, continuing education, reskilling and upskilling programming, and other non-credit learning opportunities.
The Bridge Center, administered through Messiah's Office of University Partnerships, was created as part of the University's current strategic plan to develop external partnerships that address the needs of the rapidly changing workforce and the demand for enrichment learning for adult learners.
"We are excited to introduce The Bridge Center," said Rob Pepper, associate provost for graduate and professional studies and university partnerships at Messiah. "Our continuing education programming is intentionally developed to meet the needs of midstate business and industry and is designed for adults who wish to expand their skillset, meet professional licensure requirements or earn additional workplace certificates."
Initial areas of continuing education will include education, counseling and allied health care and there are plans to grow offerings to meet the needs of the community. "We welcome the opportunity to partner with local businesses and organizations to identify and provide educational opportunities for their staff," said Pepper.
Current strategic partners working with The Bridge Center include the Milton Hershey School, the Christian School Association of Greater Harrisburg, and the North American Integration of Manual Therapy. The format of The Bridge Center's courses and seminars vary and may include face-to-face, online, webinars, hybrid, one-time or weekend formats.
"One of Messiah's goals as an institution is to instill a passion for learning at every stage of life," said Kim Phipps, president of Messiah University. "The Bridge Center allows us to provide these lifelong learning opportunities that meet the needs of both adult learners and employers in our region."
For more information about partnerships and a list of continuing education opportunities, visit The Bridge Center for Continuing Education online.