Friday, November 4, 2022
Category: Awards and recognition
New Research from Messiah University Student-Faculty Pair Highlights the Benefits of Youth Diversion Programs in Harrisburg, Pennsylvania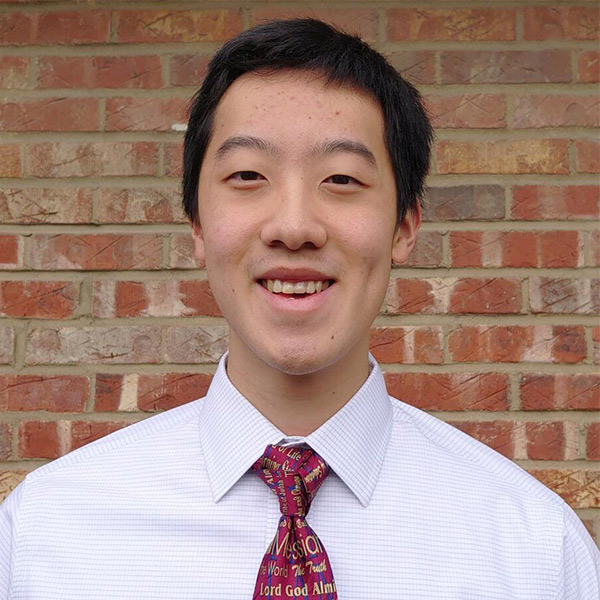 New Research by Kyle Chu '24 and his faculty advisor, Assistant Professor of Politics Jason Renn, Ph.D. was published by the Center for Public Justice (CPJ), a Christian civic education and public policy research organization based in Washington, D.C. Chu and Renn are recipients of The Hatfield Prize, which honors the late Senator Mark O. Hatfield, a U.S. Senator from Oregon known for integrating his Christian faith and his public policy commitments. The Hatfield Prize is made possible through the generous support of the M.J. Murdock Charitable Trust and the Annie E. Casey Foundation. The findings and conclusions presented in The Hatfield Prize reports are those of the authors alone and do not necessarily reflect the opinions of these foundations.
The pair's research examines diversion and prevention models that keep young people in their communities, as well as models that provide restorative, holistic support. Chu's research highlights the need for juvenile justice reform and offers recommendations for government and civil society institutions, including faith-based organizations and houses of worship, to partner together for the flourishing of youth and their communities.
Chu completed his research during his sophomore year and will graduate from Messiah University with a degree in Political Science and International Relations in 2024.
"Young people are full of potential, and our current juvenile justice system limits this potential and often suppresses the image of God in our young people," said Chu. "I want to explore how to make the system more just, effective, and restorative."
Renn expressed his desire to see this research impact their community and beyond.
"I hope this research project both brings attention and sparks discussion about juvenile justice policies in the city of Harrisburg and the surrounding region of Central Pennsylvania." Renn explained, "Beyond just motivating those that share [our] beliefs, we seek cooperation with all and the success of effective programs that, informed by a shared sense of the common good, provide a bright future for the youth and children in the hardest of circumstances."
Emily Fromke, Program Director of Shared Justice at the Center for Public Justice, emphasized the contribution Chu and Renn's research makes toward protecting youth and promoting stronger communities:
"Youth diversion and positive youth development programs play an important role in preventing youth contact with the justice system. This report focuses on practical ways that civil society institutions, from houses of worship that host after school programs to nonprofit organizations providing credible messenger mentoring services, can partner with local governments to protect youth and prepare them for brighter futures."
This year the reports are available online at sharedjustice.org/hatfieldprize2022. Students and faculty advisors are available for interviews regarding their research findings.
About the Hatfield Prize:
The Hatfield Prize awards funding annually to three student-faculty pairs from Council for Christian Colleges and Universities (CCCU) institutions to conduct research on policies that impact vulnerable children, families, and communities. The Hatfield Prize is made possible through the generous support of the M.J. Murdock Charitable Trust and the Annie E. Casey Foundation.
Shared Justice is the Center for Public Justice's program for college students and young adults exploring the intersection of faith, politics, and public justice. Shared Justice provides Christian young adults with access to mentorship, a learning community, and a platform for practicing citizenship.
The Center for Public Justice is an independent, nonpartisan organization devoted to policy research and civic education. Working outside the familiar categories of right and left, conservative and liberal, we seek to help citizens and public officeholders respond to God's call to do justice.