Thursday, October 12, 2023
Category: Topical
9 reasons fall in central Pennsylvania is the best
Central Pennsylvania is a hub for all things autumn. Stretching from Lancaster to Gettysburg and beyond, vibrant fall foliage blankets the state. From September through November, you'll find a plethora of festivals, pumpkin and apple picking, and bustling farmers' markets. Whether you're with friends, family or on a solo adventure, this guide will help you navigate the wide variety of fall activities in the area.
1. Breathtaking hikes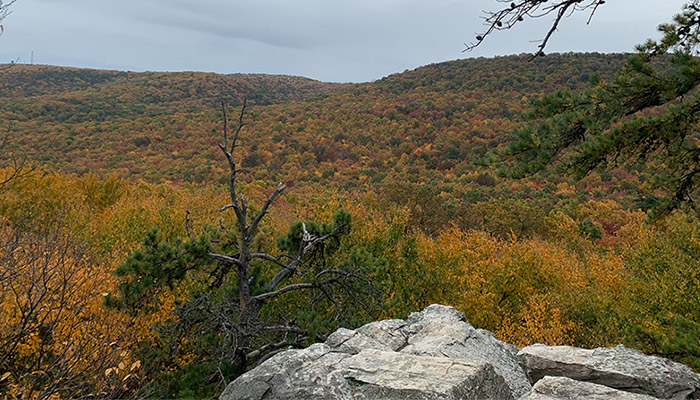 Central PA's abundant hiking trails provide the perfect vantage points for soaking in the autumn foliage. One standout is White Rocks Trail in Cumberland County, a fun trek for both beginner and experienced hikers. For those seeking a challenge, the trail has plenty of optional boulders to climb on, and the summit treats you to breathtaking views of the colorful valley below. Another hike in the area, Hawk Rock in Perry County, offers a 1.6-mile straight incline that rewards trekkers with stunning overlook views.
2. Sunsets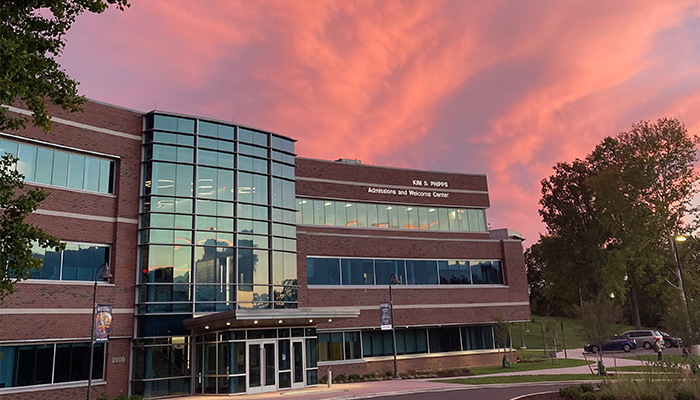 If hiking isn't your forte, central PA offers plenty of other mesmerizing, easy to get to sunset spots. Gettysburg National Military Park, ranked 7 on USA Today's list of the "Best National Parks for Sunset and Sunrise Views," encourages visitors to watch sunsets from Little Round Top. Messiah University's campus also boasts numerous scenic sunset spots, including the Rec Field, Starry Athletic Field, and Bittner Beach. (Pro tip: check out #MessiahSunsets on Instagram to see what we mean!)
3. Camping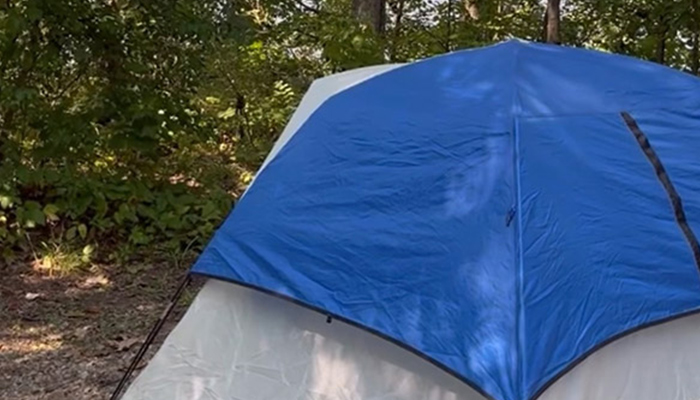 For an exciting getaway with friends and family, central PA has a great selection of camping sites. Black Moshannon State Park in Centre County has 20 miles of trails, and in October, you can join a guided journey through the woods. Nearby Gifford Pinchot State Park is another favorite with hiking trails, a disc golf course, and a serene lake for fishing and boating. It makes for a great place to spend a fall day with friends. Pioneer Campground in Sullivan County hosts a can't-miss Chili cook-off in late September, and Pine Grove Furnace State Park offers additional camping options.
4. Fall activities
For a more relaxing experience, check out The Farmhouse Market in New Holland. This two-day makers market features dozens of local artisans, food trucks, and live music. Craving a simple day at the farm? Walk through Oregon Dairy's 12-acre corn maze or pick your own sunflowers and pumpkins at Paulus Farm Market or Strites Orchard.
5. Festivals and fairs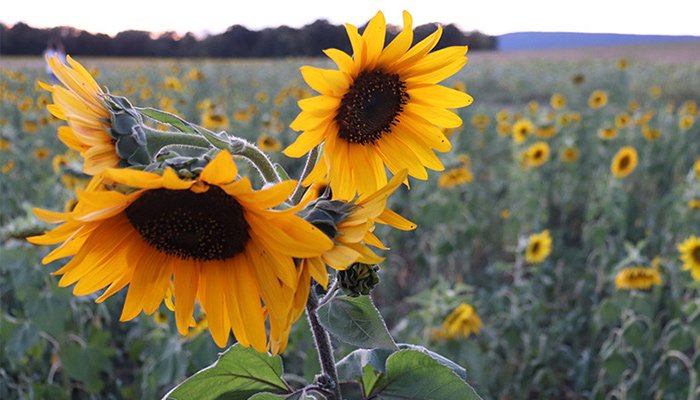 For a day-long excursion, enjoy one of the many festivals in the area. The Pennsylvania Renaissance Festival transports guests to the sixteenth century with musical performances, fire shows, comedy acts, joust troupes and more. The Pumpkin Madness Festival at Cherry Crest Farm encourages visitors to unleash their creativity on leftover pumpkins with activities like pumpkin bowling, pumpkin put-put and a climactic pumpkin drop. Other notable fairs include Meadowbrooke Gourds' Sunflower Festival, the National Apple Harvest Festival, the New Holland Farmers Fair, and the Manheim Community Farm Show.
6. Outdoor farmers' markets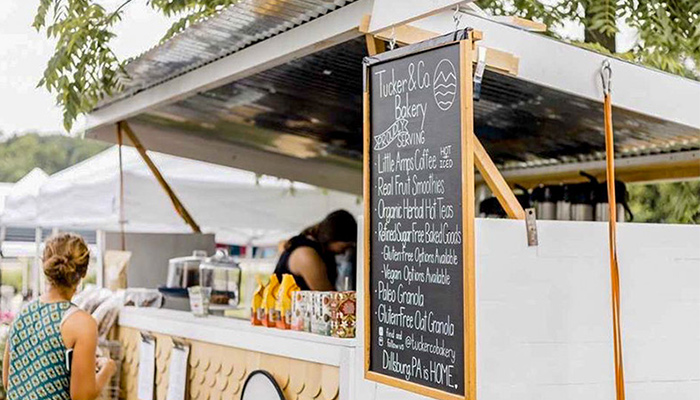 There's nothing like strolling outside in the crisp air while browsing fresh produce and handmade goods from local vendors. Farmers on the Square Farmers' Market in Carlisle is a year-round producer-only market with stands selling everything from goat soap to vegan and gluten-free baked goods. For a smaller, more intimate setting, the Dillsburg Farmers' Market is a perfect choice. Every Saturday morning you'll find vendors like Tucker and Co. Bakery, Jacoby Gardens, and Whistleberry Farm offering locally sourced treats.
7. Orchard adventures
With all the beautiful orchards in the area, apple picking is its own category. Mt Airy Orchards in Dillsburg offers over 15 apple varieties for picking through October. Other favorites include Flinchbaugh's Orchard and Farm Market, Sycamore Spring Orchard and Farm Market, and Strites Orchard. While you're there, make sure to grab some cute photos with friends!
8. Seasonal food and drink specials
Central PA treats your taste buds well during the fall months. Those needing a caffeine boost to start their day should check out the coffee selection from Down to Earth Café which updates their specials monthly (their pumpkin white mocha and caramel apple cider tea latte are some standouts). If you want to try a cozy breakfast or lunch spot, Chef de Crêpe in Camp Hill has a tailored crêpe menu for autumn with sweet and savory dishes including "Vermont Pecan Pie" and "Nutella Smores." For farm-to-table dining with seasonal menus, consider Millworks, The Watershed Pub, or Cork and Fork.
9. Athletics
Wanting to feel the thrill of Friday Night Lights? Grab some friends and go watch the Bishop McDevitt Crusaders, Mechanicsburg Wildcats, or other local high school football game. If you're into collegiate sports, catch one of Messiah University's teams in action. With an impressive record of 35 NCAA Division III National Championships in the past 23 years, their men's and women's soccer games, women's volleyball, and field hockey matches are a must-see in the fall.
Central PA provides one of the richest autumnal experiences with its unmatched natural beauty, vibrant festivals, and tasty fall treats. So, grab a celebratory pumpkin latte, set off on a hike or bike ride through the autumn woods, and make the most of these crisp fall months.