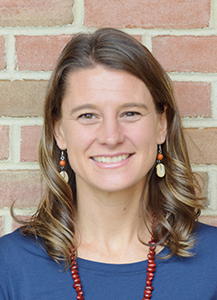 Mindy Smith, Ed.D.
Assistant Professor in Applied Health Science
717-766-2511 ext. 7055
Interest and areas of expertise
Exercise psychology, group dynamics and coaching strategies, wellness promotion, impact of Pilates training on performance
Education
B.A. Health and Physical Education (Messiah College)
M.S. Exercise Science and Physical Education (McDaniel College)
Classes I teach
WELL 129- Beginning Pilates
APHS 170- Concepts of Conditioning
APHS 210- Exercise Psychology
APHS 220- Health and Promotion Management
Profile
Mindy Smith joins the Department of Health and Human Performance after serving as an adjunct at Messiah during the past four years. Mindy is an alumna of Messiah and received her Bachelor's Degree in Health and Physical Education. After graduation from Messiah, she taught Health Education at Northern High School while completing her Master's Degree in Exercise Science and Physical Education at McDaniel College in Westminster, MD. She also served as the varsity girls' soccer coach at Northern for nine seasons. Mindy is currently in a four-year EdD program in Kinesiology through the University of North Carolina in Greensboro.
Mindy is a certified Pilates instructor and teaches classes for employees and students at Messiah. One of her research interests involves the impact of regular Pilates training on balance, muscular endurance, functional mobility and running performance. Through Mindy's coaching experiences and years of competing in soccer at the high school and collegiate level, she has also developed an interest in the development of effective strategies for positive group dynamics and cohesion.
Mindy loves to run, garden, make food for people and have fun with her family. Mindy lives in Dillsburg with her husband, Brent, and their daughter, Kendi and son, Kiptyn.