Career
Preparation
Learning by Doing
Start Here

Messiah's career preparation programs
We want you to go into the real world feeling truly ready, which is why our Career and Professional Development Center offers numerous career preparation programs. Through participation in these programs, you'll network, meet mentors and perfect your skills so you're ready to go the moment you graduate.
Learning by doing
---
Learning in the classroom is important but actually applying that knowledge in a hands-on way can make all the difference. At Messiah University, the Experiential Learning Initiative (ELI) allows Messiah to take this hands-on learning to a new level by giving students the opportunity to apply what they have learned to various real world contexts--such as an internship/practica, service learning, off-campus program, holding a student leadership position, or participating in undergraduate research.
Watch the Video
Internship
Service Learning
Off Campus Programs
Leadership
Undergraduate Research
Internships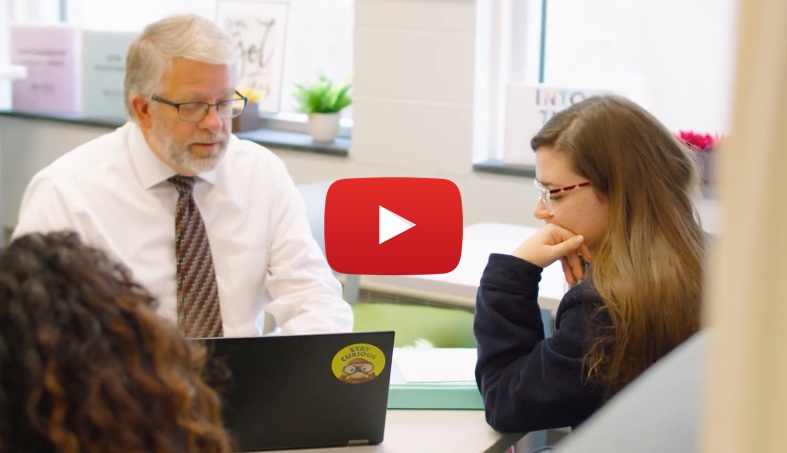 An internship during your undergraduate years helps you further clarify your vocational decisions, build career contacts and experience, increase the likelihood of getting into graduate school and expand your confidence in your chosen field.
The Internship Program in Messiah's Career and Professional Development Center is nationally recognized for its excellence and cutting edge training for today's workforce. In fact, hundreds of colleges, universities and businesses use Messiah's materials or model their internship program after ours.
Through internships and other experiences, Messiah students are widely-known to be prepared for their careers upon graduation. This is is why more than 400 employers and some of the nation's best graduate schools eagerly welcome Messiah graduates into their organizations.
To find out more about internship opportunities at Messiah University, visit our career and internship center.
Popular internships for Messiah University students
andCulture
Bravo Group
Central PA Youth Ballet
Duck Donuts
Fulton Financial
Gannett Fleming
Harley-Davidson
Harrisburg City Islanders
Harrisburg Magazine
HOPE International
IBM
LifeGuide Financial Advisors
Nashville Predators
National Association of Social Workers
Office of Public Defender
PA Department of Conservation and Natural Resources
PA House of Representatives
Pavone
Philhaven Behavioral Health Services
Phoenix Contact
Purdue University
Smithsonian - National Air & Space Museum
Soccer Shots
Stanley Black & Decker
Susquehanna Art Museum
Swatara Township Police Department
U.S. Marshal
U.S. Navy
UTZ Quality Foods
Walt Disney World
Whitaker Center
WGAL TV
WHTM/abc27
Winding Hill Veterinary Clinic
WITF