Commencement 2016
Messiah College celebrated its 107th Commencement May 14, conferring degrees on 798 graduating seniors and master's program graduates. In his Commencement address, entrepreneur-in-residence Peter Greer '97 reminded grads to "Look to Jesus, the One who perfectly shows us what audacious and fearless love looks like in practice."
Honors presented during the ceremony included the following:
Nicholas Sooy '16 received the Donald and Anna Zook Alumni Merit Award. The Lilly Fellows Program also named Sooy '16 as one of 10 national Lilly Graduate Fellows in the U.S.
Kevin Villegas, director of student involvement and leadership programs, received the Outstanding Cocurricular Educator Award for his positive impact on students.
Associate Professor of Accounting James Krimmel and Professor of Psychology Charles Jantzi received the Dr. Robert & Marilyn Smith Awards for Outstanding Teaching, which are awarded to Messiah faculty members who have demonstrated a commitment to their students and the content they teach.
The inaugural Harry & Nancy Preis Outstanding Graduate Teaching Award was given to Carol McGinnis '16.
"Class of 2016, you give me great hope for a promising future for the church and society," said President Kim Phipps. "You are ready. You are prepared to make a difference. Go do it!"
Bryan Leong '16
politics, psychology
One of the first students from Malaysia to graduate from Messiah, Bryan Leong '16 sought out many opportunities to make the most of his College experience—even if that meant occasionally leaving the Grantham campus to hop over an ocean or two.
Read more about Bryan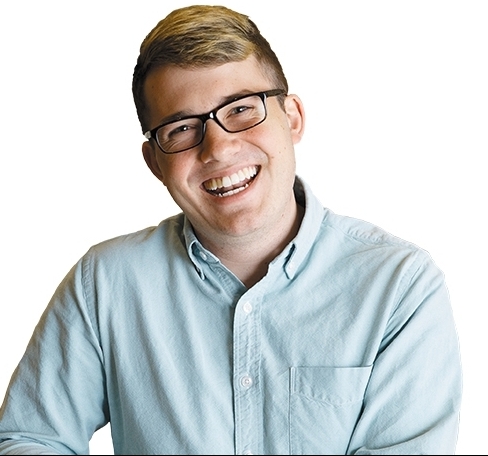 Jeffrey Stiles '16
Chinese, politics with Spanish minor
China. Spain. Italy. South Africa. For a boy who arrived in the U.S. from Peru at the age of 8, Jeffrey Stiles '16 made the most of Messiah's education abroad opportunities while double majoring in Chinese and politics with a concentration in international relations. He also happens to have a minor in Spanish.
Read more about Jeffrey
Hanna Lazio '16
nursing
When Hanna Lazio '16 was named valedictorian of her high school class of 800+ in Patchogue, New York, she applied to 14 colleges—many of them Ivy League—but the only Christian one of the group was Messiah. Although she had applied as an engineer everywhere else, she knew Messiah had a great nursing program.
Read more about Hanna
Naomi Henry '16
music with pre-counseling and therapy minor
When Naomi Henry '16 was visiting colleges as a high school student, she wanted a place that felt like home. Her mother urged her to visit Messiah, just two hours from their hometown of Philadelphia.
"The faculty was so much more welcoming than all of the other colleges where I auditioned," said Henry, a music major with a minor in pre-counseling and therapy.
Read more about Naomi
Christina McIntyre '16
politics and international relations, sustainability studies
It's tough to find someone more passionate about urban housing policy than Christina McIntyre '16, a double major in politics and sustainability studies with a concentration in community and urban development.
"We need to reform the structures that perpetuate the barriers," she explained. "Place shouldn't determine the opportunities someone can have.
Read more about Christina
Jonathan Fuller '16
Christian ministries, history
When Christian ministries and history major Jonathan Fuller '16 visited Messiah during his college search, the Burlington, North Carolina, native knew he'd found the right place.

"If you can fall in love with Messiah on a cold February morning, you can love it anytime," he said.
Read more about Jonathan
Esther Miller '16
peace and conflict studies with urban studies, studio art minors
Finding her way to Messiah was a smooth journey for Esther Miller '16. As a Lancaster high school student researching which colleges offered peace and conflict as a major, her brother—who was already a student at Messiah—informed her, "They have that at my school."
Read more about Esther