Compete against other gamers at a collegiate level
With Messiah University's reputation as a fierce competitor in varsity sports, it shouldn't come as a surprise that we jumped into the new and exciting world of competitive gaming. Learn more about Messiah's new varsity esports program and how you can compete against other collegiate and amateur teams all across the nation.
Messiah's esports team currently competes with League of Legends, Overwatch, Hearthstone and Rocket League, with Smash Bros. Ultimate coming soon!
Facility and equipment
Messiah's esports team competes in the newly-renovated esports varsity practice space located in the basement of Mellinger Apartments. Featuring three big-screen televisions and 15 new gaming machines with peripherals, as well as gaming desks and chairs, the state-of-art space is home base for team meetings, scheduled practices, scrimmages, competitions against other collegiate and amateur teams, and coaching sessions.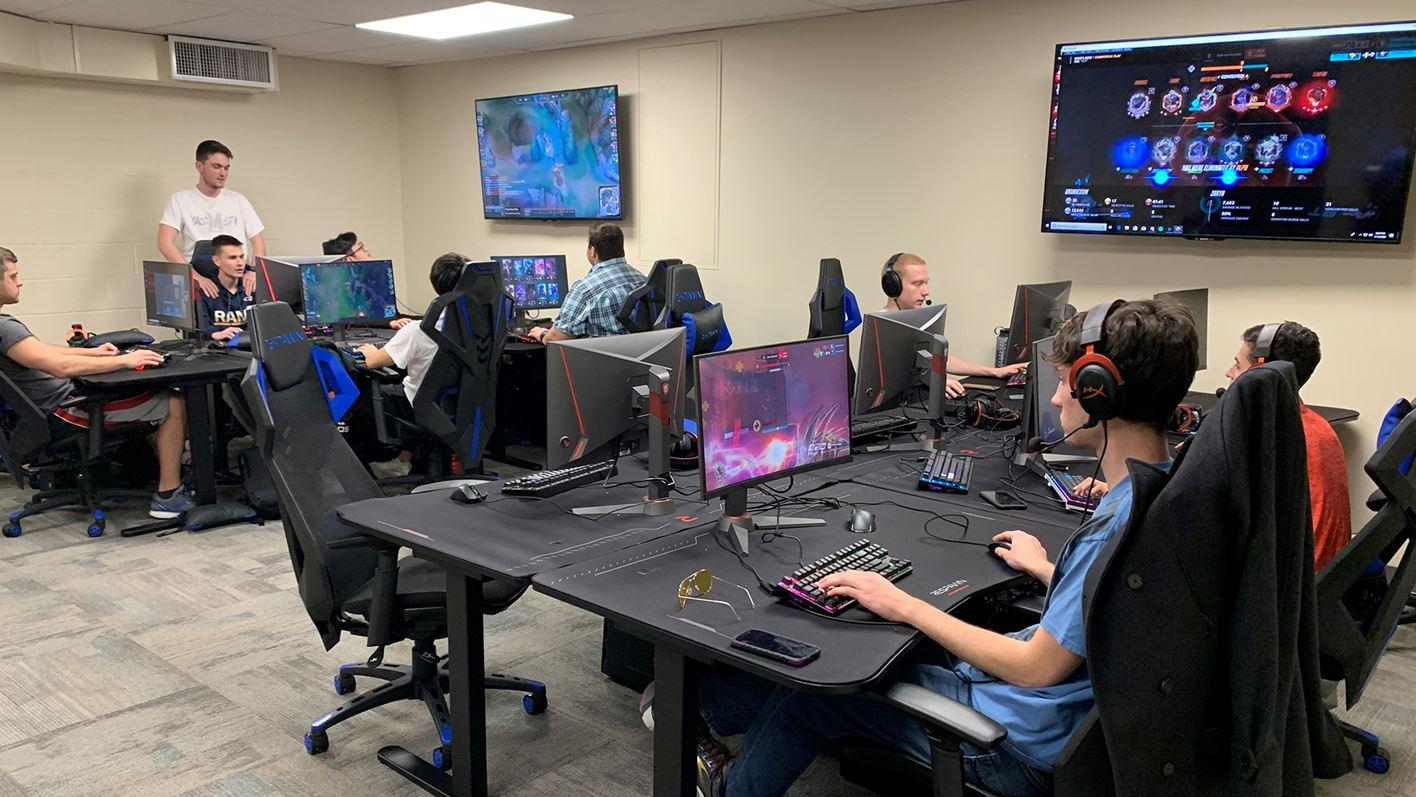 Meet the coach
Theresa Gaffney, head coach and coordinator of Messiah's esports program, has worked in collegiate esports for over eight years at institutions including Harrisburg University and Collegiate Starleague. "It's been exciting getting the esports program off the ground at Messiah thanks to the enthusiasm of the students here," Gaffney said of her new role.
"The initiative that I've seen in our new players and the community in general is incredibly inspiring, and it'll be a reason for us all to cheer them on well into the future. I fully expect the program to bring some positive competitive energy, and new opportunities for creativity and friendships to form as well."
Gaffney is one of the few female head coaches in the country for collegiate esports teams.