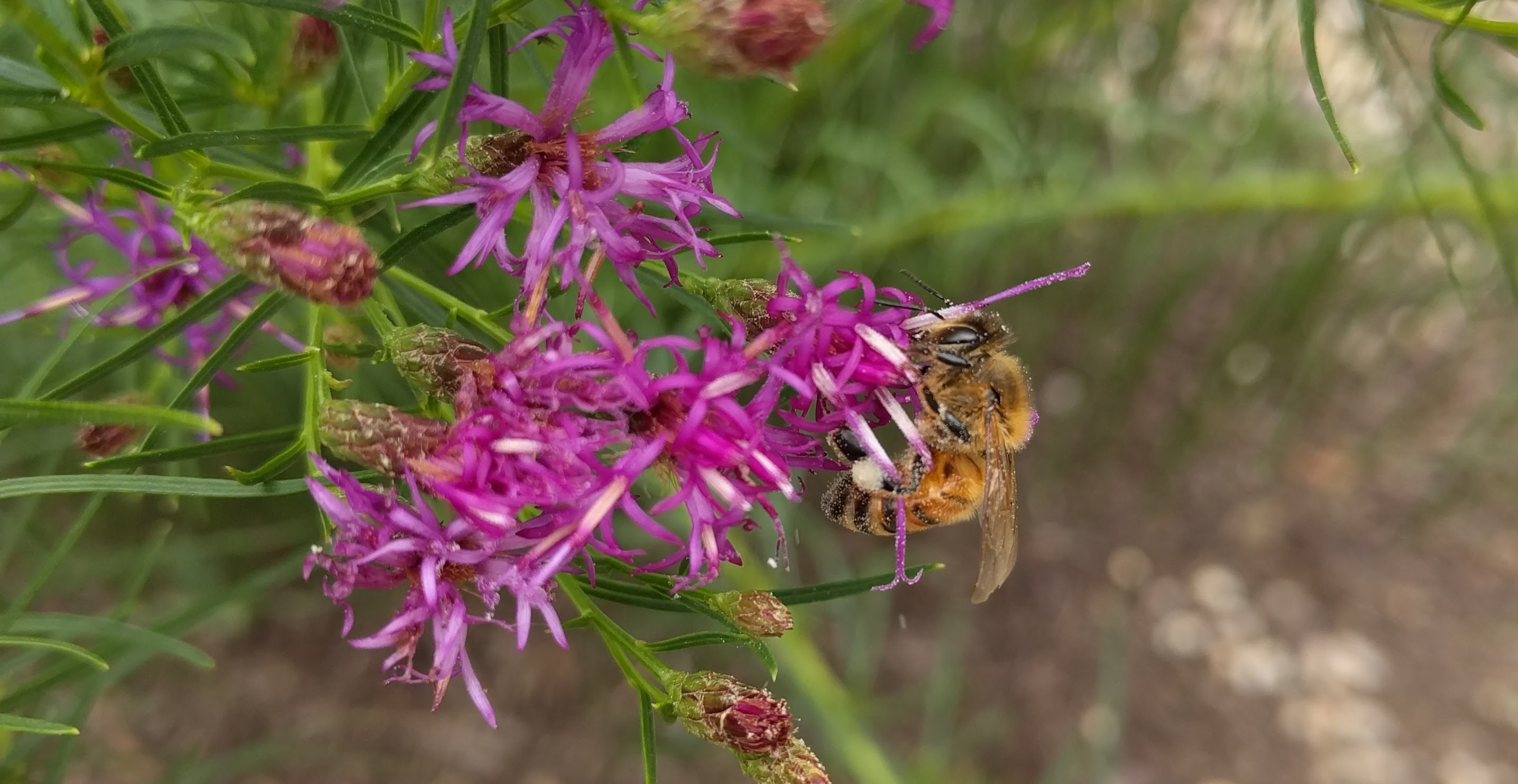 Mission Statement: The Office of Sustainability exists...
"... to cultivate an ethos of ecological citizenship and stewardship through education, sustainability planning, and community engagement to create an environmentally, socially, and economically just world."
Cultivate

–

Cultivating requires hard work. It requires an attention to health, exploration, and preparation in order to grow and create.
Ethos – A characteristic culture or custom of an era or community that is manifested in its beliefs and aspirations.
Ecological Citizenship

–

The word citizen often appeals to being an active participant in political or social systems; however, we also want to be engaged and knowledgeable about our ecological systems, on which much of our life depends.
Stewardship

–

A responsibility of caring for or managing an organization or property, in this case ecological systems, in a dutiful manner.
Education

–

We are an educational institution that values educating adults both young and old to be leaders in every area of our society and community.
Sustainability Planning – Sustainable planning facilitates decisions about campus systems that consider the triple bottom line which accounts for social, environmental and financial factors with the aim of fostering a culture of ecological awareness on campus.
Community Engagement – We desire to be a useful resource to the community in not only our practices but also in how we raise new leaders in engaging with our neighbors. To consider their needs and to learn from the people around us, both on and off campus.
To create an environmentally, socially, and economically just world – The global economy as we know it has generated a mass amount of wealth for many people at the cost and detriment of many ecologies and communities across the world. Our goal at Messiah Sustainability is to to educate, promote, and act in a way where our economic activity works to support our communities. This means that our building, grounds and campus systems work to have little or zero environmental impact, and that no one is unfairly burdened with environmental degradation. This is called triple bottom line thinking, where the environment, economy, and people are considered in every step of the decision making process.
Information on About