Distinctives
Academic/athletic excellence and Christian values.
Messiah University's reputation as a nationally ranked college that integrates academic excellence and Christian faith sets our master's degrees in higher education and intercollegiate athletic leadership apart. Our program nurtures visionary and thoughtful leaders whose professional identity is rooted in a deep sense of purpose and vocation.
Messiah is home to The Ernest L. Boyer Center, committed to renewing society through education. The university's academic strengths are matched by championship intercollegiate athletic teams that have won 35 NCAA Division III national titles since 2000.
Theoretical foundations and practical experience.
By emphasizing the connections between theoretical principles and educational practice, our curriculum equips students with the requisite knowledge and creativity to excel in the dynamic environment of higher education and intercollegiate athletic leadership. Internships and graduate assistantships allow students to put the theories, gained through classroom instruction, into practice through supervised, real-world experience.
Expansive and focused professional preparation.
Students gain insight into the complex breadth of higher education and intercollegiate athletic leadership but also develop expertise in a focused area of professional service within those areas.
Accomplished and attentive faculty.
As experienced practitioners and accomplished scholars, our faculty draw on the literature in their field and their professional experience to prepare students for effective and innovative leadership in higher education. Our professors are caring, committed educators who engage students in meaningful conversations and mentor students toward fulfilling careers in higher education and intercollegiate athletic leadership.
Course format
The majority of classes in Messiah's higher education program are online, with optional hybrid (on-campus/online) courses offered each semester and a weeklong, on-campus session in July.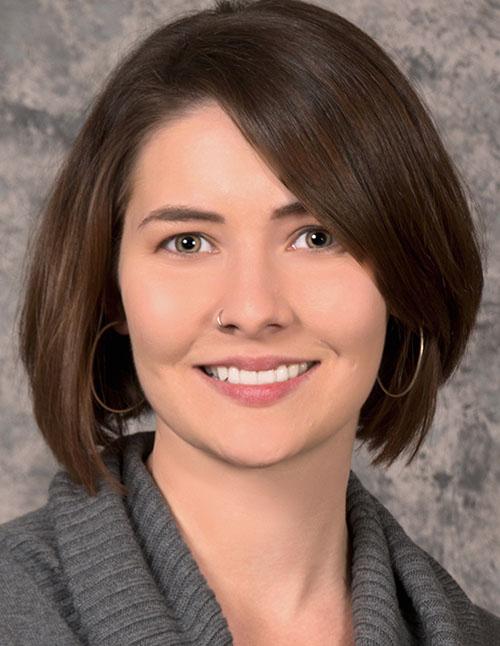 Laura Julius
Graduate student, higher education
"I am so thankful for the opportunity to serve as a graduate assistant at Messiah while completing my degree. My graduate assistantship has allowed me to practice applying course material to real-life situations in a higher education setting."
Information on About