Distinctives
What makes Messiah's graduate program in business and leadership different?
Purposeful perspective
At Messiah University we believe that faith transforms how we view and practice business and leadership. It inspires us to do good within and through the organizations we lead, and to create mutually beneficial opportunities for our customers, employees and communities. It informs how we lead with both fierce resolve and genuine humility. It provides purpose to profits. It gives meaning to the products we create and the services we deliver. Faith is the transformational value and purposeful perspective that is integrated through every aspect of our business and leadership programs.
Educational distinction
Earning a graduate degree or certificate is a significant accomplishment that will advance your career and potential earnings. But what's more important is the transformation you'll experience both personally and professionally. Both our curriculum and our faculty adhere to the highest professional and academic standards set by the Accreditation Council for Business Schools and Programs. You'll be mentored and taught by faculty that have both the academic credentials and real-world experience to help you put theory into practice and to make an immediate impact in your organization.
Practical relevance
Our degree and certificate programs leverage the latest research, best practices and proven models for business and leadership success. Our unique concentrations and course offerings give you options in emergent and prominent disciplines. You'll immediately be able to apply what you're learning in your own work environment. Course assignments and projects may be tailored to serve your organization's needs. And your final capstone course offers you the opportunity to select a faculty member of your choice as a personal mentor for an applied project within your own organization or an organization of your choice.
Flexible convenience
The MBA, master's degrees, and certificate programs are completely online with six entry points in the calendar year. You take one 8-week course at a time with 6-week courses in the summer terms. Each course is asynchronous, so you can work at your own pace as your schedule permits. You can estimate about 10-15 hours of coursework each week, which may include readings, videos, lectures, discussion boards, assignments, presentations or other course-related work. The MBA program can be completed in as little as 24 months and the master's in strategic leadership in 18 months. Our graduate certificates can generally be completed within a year. This type of flexibility and convenience enables you to complete your master's degree while balancing the demands of your life and career.
Meaningful community
When you enroll at Messiah University you become part of a vibrant community of professionals from various industries, backgrounds and experiences who are seeking to be ethical, influential and impactful leaders in the marketplace. We intentionally keep our class sizes small so that you can develop meaningful relationships with your community of peers and professors. When you graduate, you become part of Messiah University's extensive alumni network of notable professionals that are transforming their world. This creates lifelong opportunities for personal networking, collaboration and career growth by connecting with other distinguished professionals.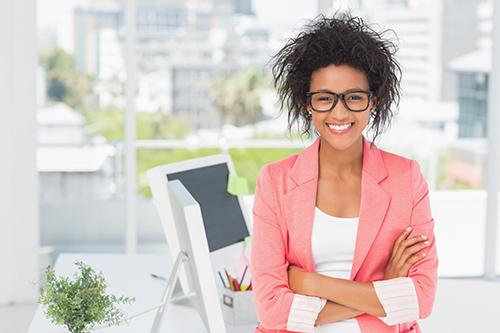 Who is enrolled in the business and leadership programs?
Messiah's business and leadership programs include professionals who hold leading positions in a variety of industries and companies.
Learn more about our students.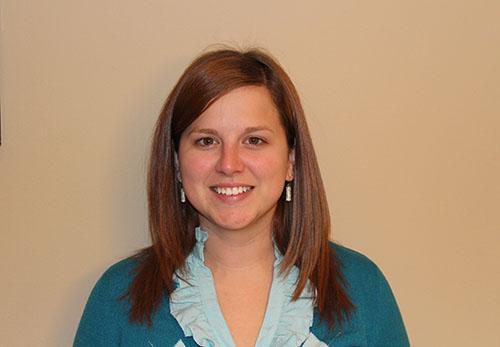 Katie Galaska
Graduate student, MBA
After attending Messiah for my undergraduate degree in accounting and recognizing how strong the business department is, I couldn't imagine obtaining my MBA from anywhere else. Messiah seamlessly incorporates the Christian faith into business to build leaders who are faithful and ethical."
Information on About