PACS Faculty and Courses
Below is listed more information on Faculty who teach the core PACS courses and details about each course.

Eric Seibert is a Professor of Old Testament and also serves on th
e PACS Advisory Committee.
BIBL 291: Issues of War, Peace, and Social Justice in the Biblical Texts
This class is a study of the major Biblical texts pertaining to war, peace, and social justice issues, with attention to their application past and present. This course assesses the traditional Christian stances toward war and also deals with more recent developments such as terrorism, pre-emptive strike, nonviolent resistance, and active peacemaking, all from a biblical perspective. It also explores related issues like the relationships between patriotism, military service, nationalism, and Christian citizenship in the kingdom of God.
It has been my privilege to serve on the Peace and Conflict Studies Committee for a number of years.  I am strongly committed to peace education and am grateful to be part of a committee that oversees both a major and minor in Peace and Conflict Studies at Messiah. I also appreciate the work this group does planning and sponsoring programming that allows students to learn more about peacemaking and the nonviolent resolution of conflict. Since I am personally committed to living nonviolently, it is very rewarding to be part of a group that gives intentional thought and planning to these issues on campus.

 
Joseph Huffman is a distinguished professor of European history. 
HIST 391: Historical Study of Peace
This course centers on how people throughout history and across the world have responded to situations of conflict and oppression. Grounded in complicated historical reality, this course examines various social and political contexts in which humans have faced violence and injustice and the ways in which individuals and communities responded hopefully and positively if not always successfully. Particular attention will be paid to the role of religion in general and Christianity in particular in shaping people's ideas and actions in situations of conflict and oppression.
Richard Cra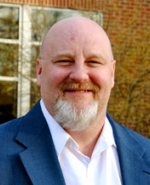 ne is an Associate Professor in Theology. His research interests include postliberal theology and Christian social ethics.
THEO 227: Theology, Violence and Non-Violence
Examines how core Christian beliefs and moral teachings relate to the issues of violence and non-violence.  Meets the General Education Christian Beliefs requirement.  Prerequisite:  BIBL 201, BIBL 202, BIBL 203, or BIBL 204.
Lorraine Stutzm
an Amstutz is an adjunct lecturer for the PACS department.
Lorraine is the co-director of the Office on Crime and Justice for the Mennonite Central Committee. She serves as consultant and trainer for restorative justice programs having a victim-offender mediation component. She has worked in the field of victim-offender mediation since 1984.
She has co-authored a curriculum entitled "Victim Offender Conferencing in Pennsylvania's Juvenile Justice System", The Little Book of Restorative Discipline for Schools, and is the author of The Little Book of Victim Offender Conferencing. She received her BS in social work from Eastern Mennonite University, where in 2002 she was awarded the Distinguished Service Award. She holds a master of social work from Marywood University.
PACS 201: Basic Conflict Mediation
This course provides instruction in such essential skills as empathetic–communication, active listening, productive questioning, managing group dynamics, consensus building, and collaborative problem-solving. An understanding of the sources of conflict, coupled with knowledge of conflict styles, enhances the ability to resolve disputes and enables the conflict specialist to work in a variety of settings. This course also provides an overview of the theoretical and practical aspects of the mediation process. It involves learning a step-by-step process to conduct mediations and practice fundamental dispute resolution skills, such as listening, reframing, summarizing, problem-solving, and creating a safe, non-threatening environment.
Devin Manzullo-Thomas is the Director of the Sider Institute for Anabaptist, Pietist, and Wesleyan Studies and Lecturer for the History, Biblical and Religious Studies, and Interdisciplinary Studies departments. In role as Director, he helps the university community (and its founding denomination, the Brethren in Christ Church) to understand the distinctive theological traditions that have shaped Messiah's history and continue to inform its present. Peacemaking has always been a part of Messiah's theological tradition. He is proud that the university continues to value the notion of promoting truth, justice, and nonviolence in a world riddled with conflict, oppression, and deception, and does so by training women and men to be active peacemakers and reconcilers through its PACS program.
PACS 495: PACS Senior Seminar
The capstone course for the Peace And Conflict Studies major is particularly important because it will enable students to integrate their inter-disciplinary study, their PACS studies, and their Christian faith. The opportunities and challenges of pursuing PACS as a vocation will be examined, and students will engage in independent research and writing which explores a personal area of interest relevant to PACS.
Dr. Malcolm Gold's principal interests are in the sociology of religion, social theory, and cultural studies. Current projects include an exploration into motivation within mission activity and an introductory textbook on the sociology of religion.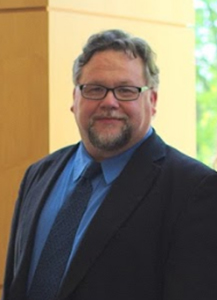 Ph.D. in Sociology, University of Warwick, UK
M.A. in Philosophy and Social Theory, University of Warwick, UK
BSocSc. Economic and Social History & Sociology, University of Birmingham, UK
SOCI 335: Social Conflict, Justice, and Peacemaking
A study of social conflict and strategies for preventing and resolving destructive conflicts.  Particular attention will be given to ethical and moral perspectives on justice, conflict and conflict resolution.  This course will draw on literature and perspectives from sociology, philosophical and theological ethics, and peace and conflict studies.  The course will include case studies and "hands-on" exercises to develop skills for resolving personal and group conflict.  Meets General Education Ethics in the Modern World requirement.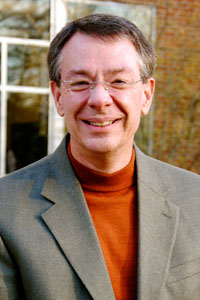 George Pickens is a Professor of Theology and Mission for the Biblical and Religious Studies Department. Dr. Pickens is also the Director of the PACS program and Chair of the PACS Committee.
INTE 391: PACS Internship
This practical work experience will provide juniors and seniors with a means to explore career options and to enhance their skill set under the professional supervision of the Internship Center staff and Dr. Pickens, the PACS Internship Advisor.