Featured Alumni
See what some of our grads have to say about the program and what they are doing now:
Kyle Cristofalo (2009)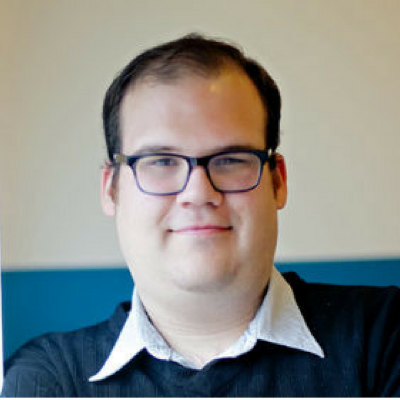 Kyle is the Director of Advocacy and Government Relations, Churches for Middle East Peace
Kyle holds a BA in Peace and Conflict Studies from Messiah College, and a Master of Divinity Degree from Emory University's Candler School of Theology. Kyle was first introduced to Middle East advocacy work during a semester abroad in Cairo, Egypt. After graduating from college, Kyle spent 10 months serving with the Mennonite Central Committee in Bethlehem, Palestine, where he was seconded to work with Bethlehem Bible College. Most recently, Kyle served as the Program Assistant for Middle East Policy at the Friends Committee on Legislation where he helped coordinate lobbying work on Middle East policy and trained grassroots advocates on how to lobby their Congressional representatives.
Madison Neimer (2017)
Madison works as a Housing Development Assistant, SOME (So Others Might Eat) in Washington D.C.
"Being a PACS major intersected my passions and call for justice with academic work. My interest in the Middle East led me to spend a semester abroad in Amman, Jordan. My curiosity of urban development provided opportunity to live and learn intentionally in a city for credit! These experiences and supplemental coursework, allowed me to be energized during my post-graduation job search because I was confident in my education and ability to carry to the core pillars of the PACS program into any work environment."
Kelli Reinbold (2018)
Kelli is pursuing a M.A. degree in Clinical Counseling and Applied Behavior Analysis while working full time as a Crisis Advocate and Counselor at the YWCA Greater Harrisburg.
"I was a December 2018 PACS graduate. Right now, I am both in school full-time and working full-time. I am currently working towards an M.A. in Clinical Counseling and Applied Behavior Analysis through Eastern University, while working as a Crisis Advocate and Counselor at the YWCA Greater Harrisburg. My work involves counseling survivors of domestic violence, sexual assault, and human trafficking. I also do a lot of crisis response to hospitals, walk-ins, and hotline callers. PACS gave me the foundation that I needed to be able to work with the groups of people that I work with. The program, along with its professors and students, taught me abundant compassion and love of neighbor. The lessons and experiences that I got from the program were really immeasurable."
Stephanie Owens (2018)
Stephanie works as the Americorps VISTA Advocacy and Relations Manager at Downtown Colorado, Inc. (DCI) in Denver, CO.
After graduating from college Stephanie spent 10 months serving with Americorps National Civilian Community Corps (NCCC) doing a variety of service work in MT, HI, and CA. After NCCC, she has continued service with Americorps through the VISTA program at DCI. DCI is a nonprofit, membership association committed to building better communities by providing assistance to Colorado downtowns, commercial districts and town centers.
"Being a PACS major further engrained my passion for community-focused, service work through an essential inclusive, and interdisciplinary lens. PACS along with my sociology/anthropology minor, and my semester abroad in Lithuania further revealed my passion for urban studies and recognition of the need for PACS as a foundation for urban studies and urban planning. My PACS experience provides an important lens and scope in the ways I approach the service work I do and my continued learning of urban studies, planning, community development, downtown revitalization, and more."
Hosana Kawashima (2019)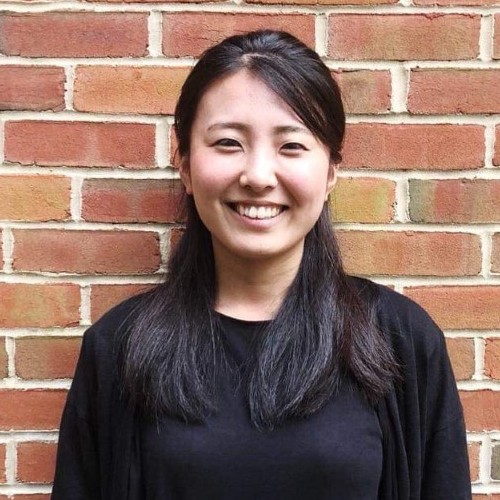 Hosana is currently working as an English teacher at a local English academy in Hokkaido, Japan. Prior to taking this teaching job, she worked as a hotelier, welcoming guests from inside and outside Japan.
"PACS was a dream major! PACS provided various courses and discussions that I had dreamed of participating, in fields like theology, history, and social work. I also got introduced to new fields such as refugee work, grief care, and restorative justice (PACS allows you to explore different areas!). During my time as a PACS student, I encountered my life motto: Imago Dei. It means "image of God." This idea has been the greatest gift in my life, shaping who I am as a peacemaker today. Humans disagree on so many things, and it is heartbreaking to see the world in division, hatred, and pain. However, I find hope in people who choose to see God 's face in each person, showing deep respect and love to their neighbors regardless of differences and disagreements. See God in people around you, wherever you are (customer service, classroom, etc)!"