View our facilities
The department is ready to serve the aspiring artist with 12 dedicated studio/classroom spaces that are well equipped with appropriate tools and technology. Along with these dedicated rooms seniors have studio spaces in The Warehouse, a dedicated studio facility with keyed access to 24/7.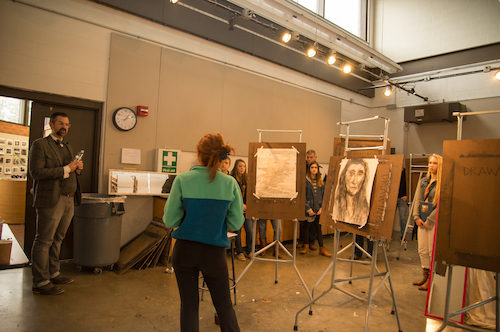 Art and Design Facilities
The Climenhaga Building houses the majority of the two dimensional studies studios for the art department. These well lit and equipped studio spaces include drawing, painting, a multipurpose studio and a film photography darkroom and classroom. The Aughinbaugh Art Gallery is also located here, hosting several exhibitions yearly. Exhibitions feature a range of work from nationally known artists, the art faculty, and the current students.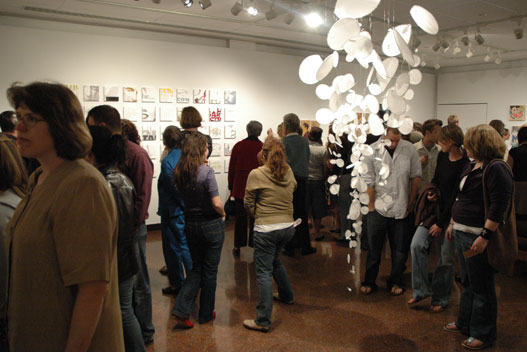 Aughinbaugh Gallery
The Aughinbaugh Gallery features new exhibitions on a monthly basis that are designed to be of interest to the campus and community. The artwork displayed is created by nationally recognized artists, Messiah's art faculty, and our students. Our shows consider a wide variety of artistic expression, from traditional studio areas and the fine crafts, to conceptual art and installation. The gallery program supplements classroom instruction by bringing practicing artists to campus to demonstrate techniques in classes and by organizing special evening lectures and afternoon gallery talks. The gallery also functions as a hands-on teaching laboratory for students in our Museum Studies course.
View more