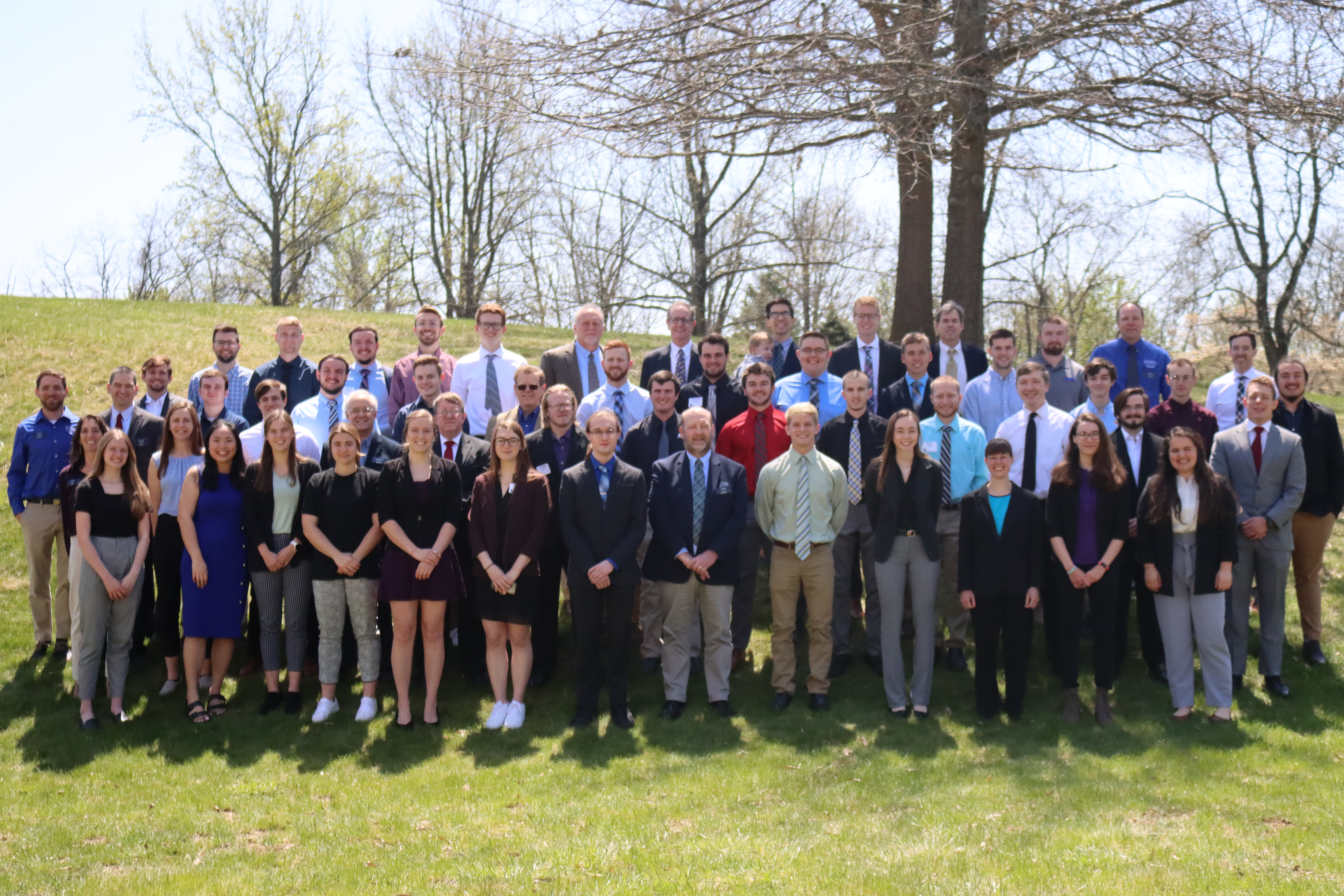 Check out what our grads are up to
Messiah engineering graduates are well equipped for both the professional world and the challenge of graduate-level education. Some of our graduates continue their education at universities like MIT, Penn State and Drexel. Those who do not continue on to graduate school find employment at organizations as diverse as SIM, Grundfos and NASA. Many find work at large companies which have offices close to Messiah University, such as Mott's Incorporated and Phoenix Contact. Some prefer smaller, local engineering firms, such as Master Solutions Incorporate and York International, while others choose to work elsewhere for large international corporations, including IBM, Black & Decker, and Ingersoll Rand.
Wherever Messiah engineering alumni choose to work, they are well received. We received the following note from the supervisor of one of our graduates:
In all aspects of his work, [your alumnus] has exceeded and continues to exceed all expectations. I had never heard of Messiah University before; however, any résumé showing attendance at Messiah University will now find itself at the top of the pile.
Where they work
A. B. Martin Roofing Supply
Accenture
Acoustic Dimensions
Andelman and Lelek Engineering
Aurora Energy
Aurora-Energy
Bard Manufacturing Company
Bay Design
Bechtel
Boeing Company
Camcraft
Car-Freshner Corporation
Dejana Trucking
DuPont-First Chemical
E.B. Webber
EFCA
Elliott Company
Emerson Process Management Power and Water Solutions
Energy Opportunities
Engel Machinery
Exelon Nuclear
GMB Architects/Engineers
Garrison Engineering
Gowanda Electronics Corporation
Honeywell
HughesNet
IBM
Inc.
JLG
Johnson Controls
Katapult Engineering
LTRI
Lockheed Martin
Master Solutions Incorporated
Modjeski and Masters
NASA
Naval Air Systems Command
Naval Inventory Control Point
Net Zero Renewable Resources
Nextel Communications
Olympic Steel
PSEG Nuclear
Philadelphia Water Department
Proctor and Gamble
SAIC
SIM
Select Property & Association Management
Sensenich Propeller
Snader Web Design
Synergy Investments
Train Control Systems
Tyco Electronics
United States Air Force
World Vision
York International
What they do
Applications Engineer
Biomedical Engineer
Bridge Engineer
Distribution Engineer
Electrical Engineer
Engineering Associate
Ensign
Graduate Engineer/EIT
Intro Engineer
Lead Software Engineer
Maintainability Engineer
Mechanical Engineer
Power Make Ready Team
Project Designer
Project Engineer
Quality Engineering Applications Specialist
Software Engineer
Staff Engineer
Structural Engineer
Teaching Assistant
Transportation Designer
Water Design Engineer
Graduate school
Bentley University
Cornell University
Drexel University
Florida Institute of Technology
Johns Hopkins University
Lehigh University
North Carolina State University
Ohio State University
Penn State University
Taylor University
University of Colorado
University of Florida
University of Kansas
University of Michigan

100% of the Class of 2022 Engineering survey respondents were employed or in graduate school within 6-9 months of graduation.