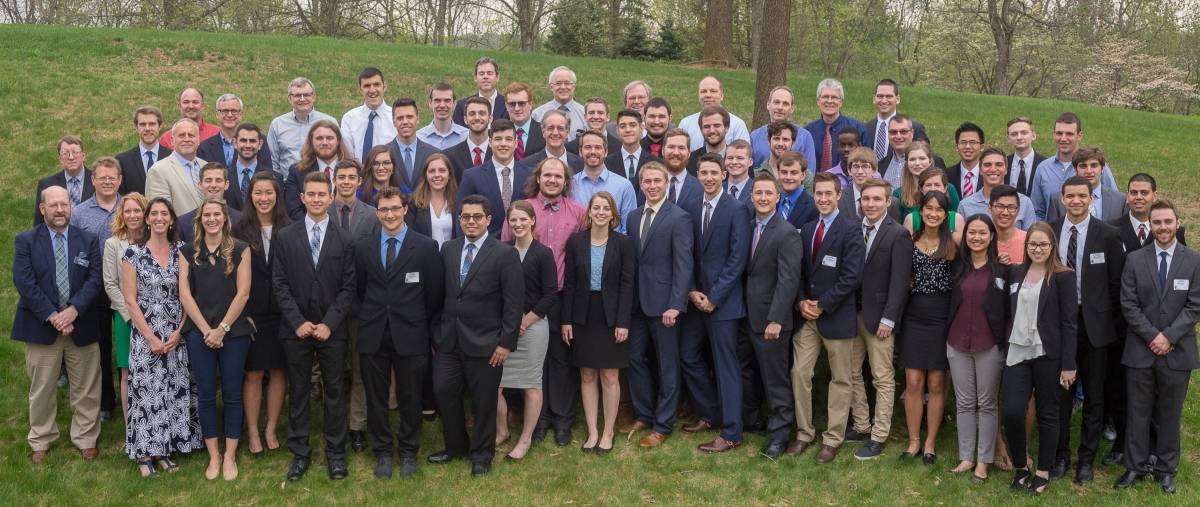 Check out what our grads are up to
Messiah engineering graduates are well equipped for both the professional world and the challenge of graduate-level education. Some of our graduates continue their education at universities like MIT, Penn State and Drexel. Those who do not continue on to graduate school find employment at organizations as diverse as SIM, Grundfos and NASA. Many find work at large companies which have offices close to Messiah University, such as Mott's Incorporated and Phoenix Contact. Some prefer smaller, local engineering firms, such as Master Solutions Incorporate and York International, while others choose to work elsewhere for large international corporations, including IBM, Black & Decker, and Ingersoll Rand.
Wherever Messiah engineering alumni choose to work, they are well received. We received the following note from the supervisor of one of our graduates:
In all aspects of his work, [your alumnus] has exceeded and continues to exceed all expectations. I had never heard of Messiah University before; however, any résumé showing attendance at Messiah University will now find itself at the top of the pile.

100% of the Class of 2018 Engineering survey respondents were employed or in graduate school within 6-9 months of graduation.