Our Projects
---
Collaboratory students and educators are engaged in a variety of projects that increase hope and transform lives, a few include:
Development of assistive technologies to increase the mobility of persons with physical disabilities in West Africa.
Promotion of math literacy and the development of abstract thinking skills among children and families in communities where lack of education is an issue of justice in Burkina Faso.
Creation of jobs and economic growth in disadvantaged communities in Zambia through the analysis, development, and expansion of business opportunity.
Design and implementation of ozone-based water purification systems for schools and communities in rural Mexico.
View the links below to learn more about each of our current projects:
Basic Utility Vehicle: Firetruck (BUV:F)
Cunningham Clubfoot Brace
Diagnostics for Viral Diseases (DVD)
Energy Monitoring and Management System (EMMS)
Flight Tracking and Messaging System (FTMS)
Gravity Fed Water Systems
Harrisburg Science Camp (HSC)
Intelligent Water Project (IWP)
Making Messiah Accessible (MMA)
Mechanized Percussion Well Drilling (MPWD)
Muscle Activated Prosthetic (MAP)
Oakwood Hills Pedestrian Access
Prosthetic Knee for Burkina Faso
Rapid Orthotics for CURE Kenya (ROCK)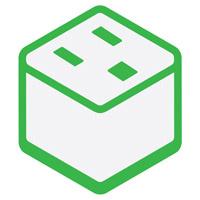 Village Water Ozonation System (VWOS)
Information on Our Projects