Wednesday, April 25, 2018
Category: Event News
Live pitches for real businesses: Join us for Messiah's 4th annual Impact Venture Challenge!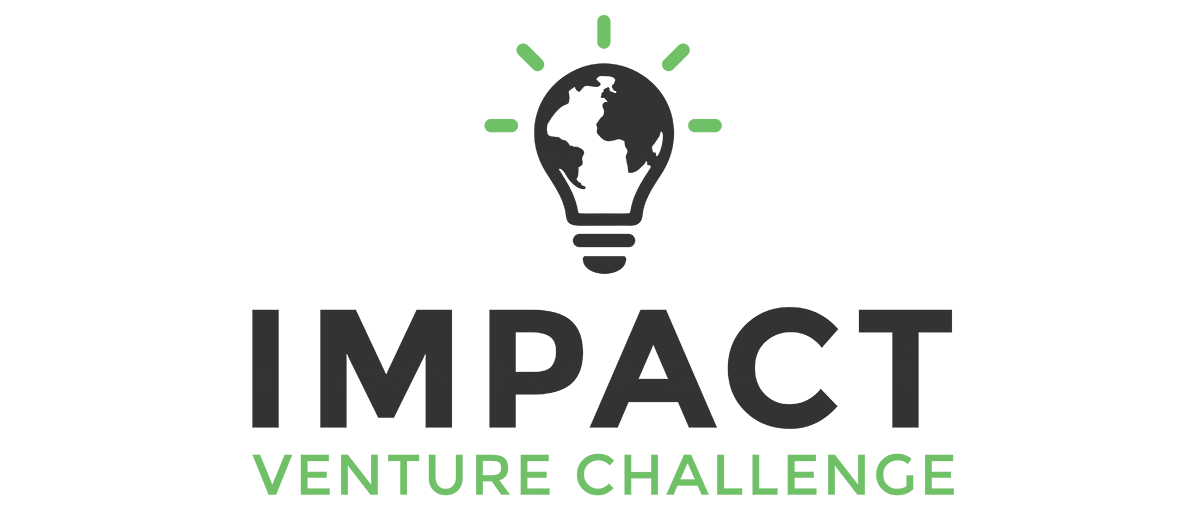 Messiah College invites you to attend the Impact Venture Challenge, a LIVE business plan competition full of students with entrepreneurial spirits. Like the show Shark Tank? Then this is for you. Winners (Messiah students and recent alumni) will be awarded a total of $10,000 in seed funding to explore innovative solutions to critical impact areas facing society. Typical impact areas include health and wellness; sustainability; disability; water and sanitation; agriculture and food; energy; education; waste management; and inequality and poverty alleviation. The funding is intended to enable teams to launch their social ventures into reality.
The competition has been narrowed down to six finalists. During the live event, finalists will present a six-minute pitch and participate in a Q&A with a team of six distinguished judges. Prize money will be awarded during the event.
The six finalists can be viewed here.
Details of the event
When: April 27 at 7 p.m. (Also join us for the "Experience the Entrepreneurs" meet-and-greet with the finalists at 6 p.m. in Parmer Atrium.)
Where: Parmer Hall, located in the Calvin and Janet High Center for Worship and Performing Arts
NOTE: The event will also be live-streamed on the IVC Facebook page.
About the finalists
A brother-sister, twin duo, operates Book Look U. Alec and Alexa come from a family with a wealth of business knowledge and are working to receive their undergraduate degrees in business administration at York College of Pennsylvania and Messiah College. Book Look is a mobile application, available for both iOS and Android users that aims to help college-aged students, who are looking to save money on used textbook purchases and make money on previously used textbooks. This app will serve as a platform for sellers to list textbooks and buyers to purchase them once an account and payment form is entered. The goal is to give two students at Logos Academy the opportunity to attend Messiah College by giving away two, $10,000 scholarships each year. Doing so will greatly help alleviate some of the financial burdens and obligations Logos Academy faces trying to make it possible to help these students find the means necessary to rise above the cycle of poverty by receiving college educations.
"Bridging communities, one word at a time." Gestur is an iPhone and iPad application that is aimed at allowing translation from American Sign Language (ASL) to written text, improving communication for the deaf community. Project manager Jason Lee, along with team lead and design developer David Park, business and financial analysis Lauren Ciccotello, and team lead and backend developer TK Sun, are working to enhance a community that searches for ways to interact with a sound oriented world. The cameras on iPhone will recognize the motions of sign language and the app will process the images and turn the sign language into text. The team's goal is to enable people to become more efficient, so they can work and receive education and communicate more easily.
Life Beyond Boundaries' mission is to help encourage youth overcome life's obstacles, while breaking down societal barriers such as, socioeconomic standing, ethnicity and physical or mental disability. Gig Steele, Richard Settle, Alecia Settle, Marc Anderson and Adam Settle are striving towards "Encouraging Others and Fiercely Pursuing Your Dreams."
Meraki Mocha is a farm-to-table café focused on empowering people with intellectual and developmental disabilities. The café is offering meaningful employment at a thriving race while in an inclusive environment. Many employees with intellectual abilities are paid under minimum wage. Meraki Macha is committed to partnering with local food sources and farms. They will offer employment, trained apprenticeships, and reach an ultimate goal of inclusion, among all of Lancaster country. Kira Fernandez is the café's database programmer and Sierra Wood the founder and CEO.
"Serving those who serve." Serve Central is a mobile and web application that makes it easy for volunteers to find service events, and for service event planners to find volunteers. Led by Tyler Collins, developer Garret Reichert, and Ben Underwood the team is working to make service a focal point of life.
Founder and CEO Keith Lim, along with Sam Bernhardt, chief product officer, and Yacoub Seyni, chief technology officer, Yuán is trying to make a different through the web. Yuán is a mobile application that focuses on alleviating the symptoms of depression through a social aspect by providing a platform for authentic relationships. Social media posts on Instagram look at concepts of vulnerability, courage, passion, persistence and love.
About the judges
Jim Bledsoe
Jim Bledsoe was born in Nashville, Tennessee and lived his early childhood in the area of Columbia, Tennessee. He majored in electrical engineering without fully comprehending the scope of the curriculum and the academic rigor involved; however, he knew it paid well. He graduated in 1964 with his BSEE degree and immediately married the love of his life, Jackie, in June of that year. After college, he joined General Electric Company in Huntsville, Alabama and spent nine years toiling in obscurity on the Space Program's Ground Support Equipment through the Moon Landing of 1969.
Bledsoe joined York International as vice president of engineering for the residential HVAC product group and retired in 2005 as vice president and general manager of the York Marine Systems Group. He served on the advisory board of both Penn State York and New School of Lancaster. Retirement suits him quite well as he continues to enjoy cooking and observing with a sense of awe the world events and the political landscape.
Ray Chung
Ray Chung '04 has been with HOPE International since 2011. He graduated from Messiah College with a degree in international business. Currently, Chung serves at HOPE International in human resources where he desires to have a highly engaged team to accomplish the mission at HOPE International. In his day-to-day, he works with a great team in the HR department to bring in amazing top-notch talent who fall in love with their mission to serve their clients here and abroad, which insures that HOPE is the best place to work. He has worn many hats in his career: benefits specialist, compensation professional, trainer, marketer and HR strategist.
He describes how it's a huge pleasure to serve on Messiah College Alumni Council, Christian Leadership Alliance Advisory Board, and as board member for the Rider Musser Development. Chung, his wife and their three children live in Dillsburg and attend church at The Meeting House - Dillsburg.
Gayle Lanphier
Gayle Lanphier '96 is a registered dietitian nutritionist and a foodie at heart who believes in keeping all things simple. Nuts About Granola is a local granola company launched in York, Pennsylvania, with her daughter in 2009. She is the owner/vice presidentand proud of it! She has a small retail location in downtown York, Pennsylvania, Market District, that offers many local artisan foods as well as great granola. In 2017 they re-branded with a new name, Sarah's Sweet & Savory Snacks, new packaging, and great new flavors.
Her professional practice in Dietetics includes over 20 years of clinical nutrition within long term care as well as 10 years business management experience with Nuts About Granola in the Specialty Food Industry
Amy Mininger
Amy Mininger '92 is an alumna of Messiah College with a bachelor's in communication. She is also a chief marketing executive and business owner with more than 20 years experience building brands, integrated growth strategies and teams for high-impact performance. She founded MarComFly in 2002 to provide marketing communications and business development solutions for companies in the technology and professional services industries.
Currently, Mininger has made a concerted effort to bring alternative low-cost support programs to associations and non-profits, where staff and resources are minimal. She also teaches English as a Second Language (ESL) to an international class of adults through United Way.
Emily Barcklow Mitchell
Emily Barcklow Mitchell '08 is an alumna of Messiah College with a Bachelor of Science degree in nursing. In 2010, she started baking professionally, (inspired by many chocolate-batter-covered spatulas in her mother's kitchen) for a mission's fundraiser while working as an emergency room nurse at Georgetown University Hospital in D.C. In 2011, Mitchell officially opened Lancaster Cupcake which was founded on the belief that a simple cupcake has the power to positively impact someone's day.
In 2012, Mitchell and her husband, Jeff '08, debuted Central PA's first cupcake truck and were finalists on the popular Food Network show, Cupcakes Wars. Lancaster Cupcake now has three locations in Lancaster county, Pennsylvania and three cupcake trucks servicing events all over central PA.
Jacob Specht
Based out of Chicago, Illinois, Jacob Specht '11 works for Business Technology Partners, LLP, a subsidiary of Miller, Cooper & Co., Ltd., a premier Midwest consulting and accounting firm. Responsible for founding and leading their business analytics practice, Specht and his team are hyper-focused on empowering organizations to solve business problems by becoming more data-driven. He is a 2011 graduate of Messiah College where he studied entrepreneurship with a focus on international business.
Originally from Buffalo, New York, Specht moved to Chicago after graduating to help start Club Automation - the industry leader in health and athletic club management software. He serves on the YoungLife Junior Executive Board and is a member of the Messiah College Alumni Council. In his spare time, he enjoys working out, traveling and spending time with his family.
For more information
To learn more about the Impact Venture Challenge, go to http://www.impactventurechallenge.com/impact-venture-challenge/