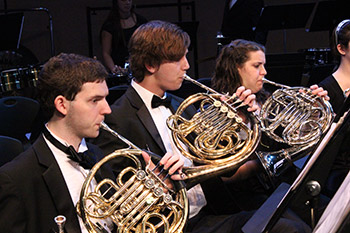 The Bachelor of Music Degree at Messiah College is a professionally-geared performance degree available to vocal, keyboard, string, wind, brass, and percussion students. Admission into this program is by audition, and a high level of ability and strong work ethic are expected. In addition to the College's General Education requirements, the larger portion of this degree is a music curriculum designed to prepare the student for entrance into the nation's top graduate music programs or for a performance or studio-teaching career.
Learn more about the curriculum for the B.M. in Music Performance.
Download the advising sheet for the B.M. in Music Performance!