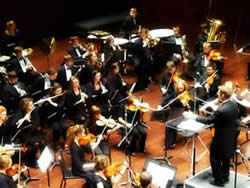 Symphony Orchestra
Director, Dr. Timothy Dixon
Messiah University Symphony Orchestra plays the finest repertoire from the literature, ranging from classic symphonic works to new pieces for strings, winds, and percussion. Symphony Orchestra performs regularly both on-campus and on tours, and auditions are open to all Messiah University students.
Chamber Orchestra
Director, Dr. Timothy Dixon
String Orchestra performs works for strings alone. Under the direction of Dr. Timothy Dixon, the ensemble plays a variety of literature, from the Baroque to the present-day.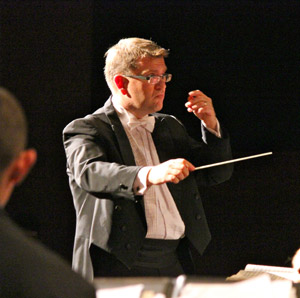 Pit Orchestra
Pit Orchestra provides the accompanying music for the musical performed each year in the spring semester. Auditions are open to all students, and the ensemble plays a wide variety of repertoire, depending on each year's musical production.