JazzOne
Director, Dr. William Stowman
JazzOne is Messiah College's premier instrumental jazz group, performing both on campus and regionally. The group plays a variety of music, ranging from traditional big band music to funk charts to original arrangements. Auditions for JazzOne are open to all Messiah College students.
Learn more at the JazzOne's webpage!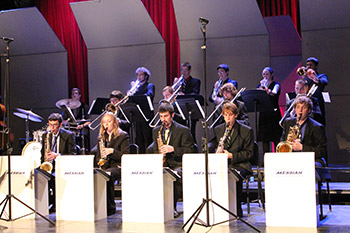 JazzTwo
Director, Mr. Mark Hunsberger
JazzTwo is Messiah College's second jazz ensemble. JazzTwo performs a wide variety of music, including old standards, modern charts, and Latin and funk music. Auditions are open to all Messiah College students.
One College Ave
Director, Elaine Henderson
One College Ave is a select vocal ensemble, comprised of music majors and non-majors, that performs a variety of contemporary music. Ranging from arrangement of jazz tunes to ballads from musicals, One College Ave combines modern singing with on-stage performance. The ensemble performs both on campus and off campus at a variety of events.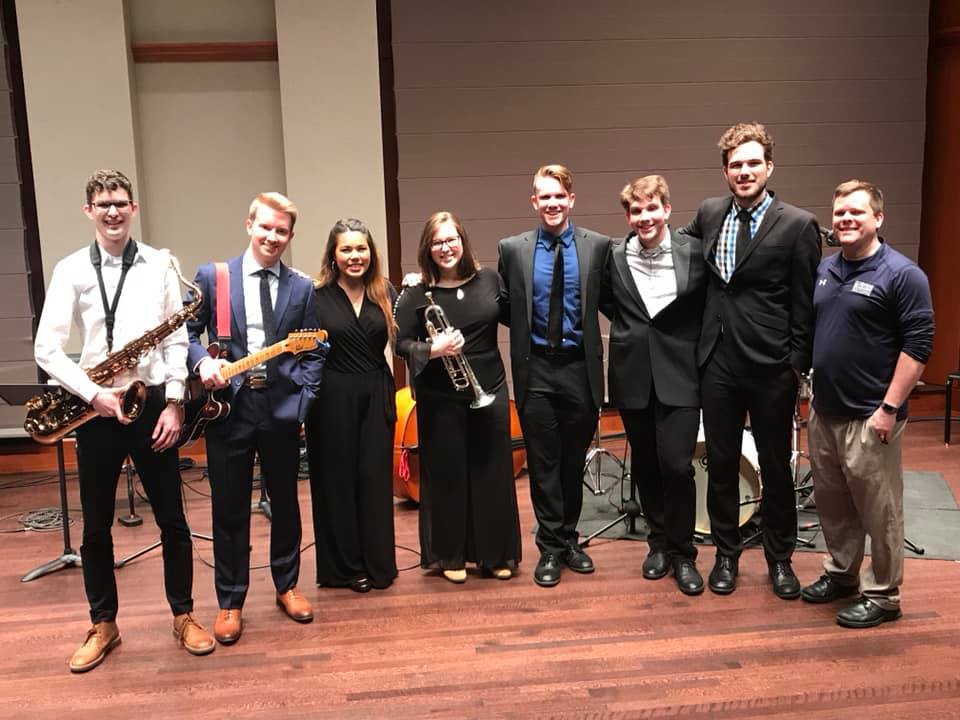 Jazz Combo
Director, Dr. Todd Goranson
Jazz Combo allows jazz musicians to collaborate and perform the works of the great small jazz ensembles of the past. Students develop their skills in arranging and improvisation while learning the repertory of the jazz idiom. The ensemble gives a full concert each semester and performs at on-campus and off-campus venues.
Sub-categories of Jazz