VIRTUAL ACADEMIC COACHING
Messiah is committed to helping students academically succeed. As a result, academic coaching services will continue online.
How Can I Receive Academic Coaching online?
Academic Coaching sessions can be scheduled via Falcon Link using the Academic Coaching tab. Or click on the link to schedule the appointment directly https://apexapps.messiah.edu/apex/f?p=450:45:8264842228518::NO:::. Once in the application, select your desired coach at the top of the screen. Then scroll through the available time slots to see what works best with your schedule. Once you find a time, schedule your session at the bottom of the page. Please note that your meeting can recur weekly.
Next, instead of meeting with your coach in person, you will meet with him or her virtually through Zoom. To do that, click on the below url link associated with your coach at the time your meeting is scheduled to start. You will then be directed to a waiting room. When your coach is available (he or she may be finishing up a session), your coaching session will begin. If you are disconnected from your session at any point, please use the same link to reconnect with your tutor. When using Zoom for the first time, it is recommended that you join the session 5 minutes early in case there is software that needs to be downloaded
Amy Slody https://messiah.zoom.us/j/197229934
Tony Devine https://messiah.zoom.us/j/837405270
Deana Baddorf https://messiah.zoom.us/j/662173816
Joy Ellis
Nancy Diaz
Virtual Academic Coaching Defined
Academic coaching is offered to undergraduate students who are experiencing academic difficulty or looking for additional academic support. Students working with an academic coach will develop an academic success plan and learn about campus resources.
The content and structure of each individual coaching session is determined collaboratively by the student and coach. Sessions are tailored to meet the individual needs of each unique student.
Contact us
If you have any questions about our program or prefer to schedule by phone, please contact Joy Ellis via email jellis@messiah.edu.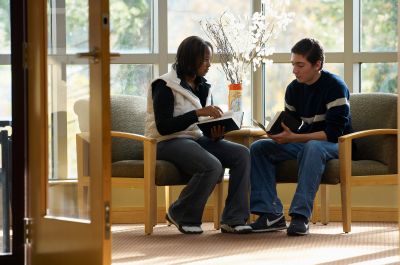 What our students have to say...
"Academic Coaching has helped with the transition from high school level work to college level work. I have seen my writing and time management skills improve significantly over the course of this year. These improvements have given me the opportunity to be more confident in my class assignments and in my every day routines. I am so glad I had the privilege of having an academic coach that saw potential in me and who was willing to invest in helping succeed in college!" - First-year student