Professional Training Opportunity
The Graduate Program in Counseling at Messiah University invites you to this training:
Saturday, October 28, 2023
9:00 a.m. - 12:15 p.m. (EDT)
(The presentation will take place via Zoom. Registrants will receive the Zoom link 2 days before the event via email from bridgecenter@messiah.edu.)
Presenter: Latasha Matthews, LPC, CPCS, CPLC
Registration information: This event has a $99 registration fee. Register here!
A discount of 50% is available on the registration site for Messiah University students, faculty and staff.
A discount of 20% is available on the registration site for Messiah alumni and site supervisors with Messiah for 2022-23 and fall 2023.
Program Description
Couples and family therapy can be exciting, yet daunting work; therefore, it requires a thorough understanding of the ethics involved in providing sound clinical protocol while working with clients. With more clinical practitioners using telehealth for couples and family services, it is also important to gain insight on how the ethical decision-making model can serve as a guide when navigating ethical dilemmas.
Learning Objectives
Participants will explore how personal values impact their work with couples.
Participants will identify ethical strategies to work with couples virtually.
Participants will analyze treatment modalities to ensure goodness of fit when working with couples.
Participants will examine common ethical dilemmas faced when working with couples.
Participants will assess methods and barriers to ethically terminate with couples.
Speaker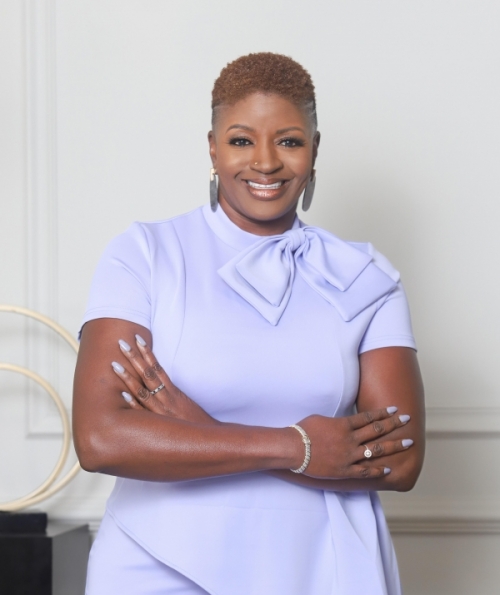 Known as America's Emotional and Wellness Expert, Latasha Matthews is the CEO and Clinical Director of both Illumination Counseling and Coaching, and Why 2 Live Well. Latasha has over 15 years of experience as a speaker, therapist, coach, and author. She also provides continuing education training for clinicians and corporate training on several topics: wellness, Diversity, Equity, and Inclusion (DEI), Emotional Intelligence (EQ), and trauma informed resilience in the workplace. She has trained thousands of individuals around the world on the importance of setting healthy boundaries to live well.
Information
Registration cancellation: Registrations canceled 2 weeks before the event are fully refundable. Requests for registration cancellation within 2 weeks of the event will result in a credit in the amount of the total price paid to a future continuing education held by the Messiah University Graduate Program in Counseling.
Breaks: The training time listed includes one 15-minute break.
NBCC Hours
To receive 3 NBCC hours, you must:
Attend the entire event.
Log into Zoom under your own name with the Zoom link that will be sent to you in your registration confirmation email. It will also be sent to you again a few days before the event.
Complete the program evaluation before its due date, which is one week after the event. Information on accessing the evaluation will be provided at the conclusion of the event or emailed to you at the conclusion of the event.
Participants attending the program in its entirety and completing the program evaluation form will receive 3 NBCC hours.
Messiah University-Graduate Program in counseling has been approved by NBCC as an Approved Continuing Education Provider, ACEP No. 4563. Programs that do not qualify for NBCC credit are clearly identified. Messiah University - Graduate Program in Counseling is solely responsible for all aspects of the program.
Questions about NBCC hours or ACEP status can be referred to: Maya Georgieva, Messiah University One University Avenue, Suite 4505, Mechanicsburg, PA 17055. Phone: 717-796-1800 x2027. Email: mgeorgieva@messiah.edu.
Graduate Counseling Website for Messiah University - Counseling Graduate Program's Complaint and Confidentiality Policies, please refer to our website. Complaints will be reviewed by the certification liaison and reported to the NBCC.
Questions: For questions about registration, program content or NBCC hours, contact mgeorgieva@messiah.edu.
Cancellation policy: Cancellations made 14 days or more in advance of the event date will receive a 100% refund. Cancellations made 2 to 13 days before the event will incur a 30% fee. Cancellations should be made in writing by emailing bridgecenter@messiah.edu.