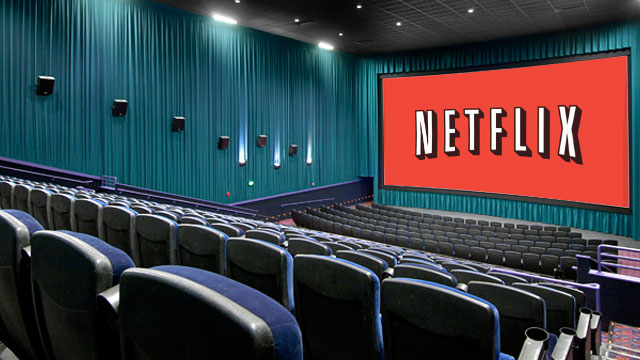 How Netflix Scarred the Movie Scene
Despite the release of blockbusters such as The Hunger Games, Guardians of the Galaxy, and Maleficent, the Boston Herald reports a decline in box office ticket sales by 5% in 2014. With movie theater attendance plummeting to the lowest figure in two decades, Paul Dergarabedian, senior media analyst with Rentrak, acknowledges, "[Last year] was the most flabbergasting year ever."
While online streaming services have crippled broadcast television and cable services for years, recent evidence shows that Netflix is starting to wound the movie industry. Perhaps the most concerning tidbit, movie attendance among Americans aged 14-24 has dropped a startling 15%.
According to BGR, a leading mobile and tech news website, "Back-to-back double-digit attendance declines among young consumers seem to point to something deeper than which selection of superheroes hit the theaters in 2014." Hollywood's worst fear has come true, as American youth have strayed from traditional entertainment, intrigued by streaming services and the availability of content on mobile devices.
Box office analyst Jeff Bock explains, "Movies are not the only game in town. It's cell phones. It's streaming. It's instant entertainment, and the movies aren't that. They're playing catch-up here." (Boston Herald)
Given the streaming options and availability offered by Netflix, the traditional movie business is under attack. Netflix already offers an array of TV series and movies, produced by a number of studios, and the company has recently increased its own content production, mostly geared toward young people between the ages of 12 and 24.
But how does Netflix compare to the traditional theater experience? Experts agree that nothing can compare to the experience of watching a brand new movie, with top-notch special effects, on the big screen.
Messiah film production professor Krista Imbesi notes, "Sitting in a dark theater with other people who all laugh at the same jokes or gasp at the same plot twists creates a different emotional and psychological experience than sitting at home and watching it alone or with a family member."
However, with movie ticket prices reaching over $15, the Netflix version of summer blockbusters appeals to a large audience. Additionally, Netflix and other streaming services boast convenience and ease of access.
Photo Credit: Will Chatham
Imbesi says, "Streaming services are typically less than $10 a month for an unlimited amount of viewing time from the library of films provided. With the increasing affordability of large TVs and surround sound, you can get an experience that is similar to the theater experience, except for less money and in the comfort of your own home."
Senior journalism major Jen Morgan shares, "I absolutely think Netflix has had an impact on people going to the movie theatre. The price to see movies in a theatre has gone up so much over the last few years, and Netflix is so convenient and offers so many great choices from the comfort of your home."
She adds, "If it's a movie I am really looking forward to seeing, I would much rather go to the movie theatre to watch it. Otherwise, I prefer watching movies at home and in cozy clothes!"
Jen also points out that Netflix provides a fun sense of community and an outlet for people to watch the same shows and movies.
Sarah Ooi, a senior public relations major, states, "I think that it definitely depends on the type of movie and your priorities. In general though, I would prefer to watch a movie at home! I think it's more convenient and definitely less expensive."
While Netflix continues to scar the movie scene, Rob Moore, vice chairman of Paramount Pictures acknowledges that the box office is product driven. He explains, "It requires compelling movies to get people out of their houses." (Boston Herald)
Though movie executives hope to lure viewers back to the theater in 2015 with big budget films and sequels that appeal to people of all ages, repeat low attendance numbers may increase the rising panic.
-Emily Carter '16