Schrag Lecture 2016
The 2016 Schrag Lecture was delivered by Dr. Molly Worthen on March 17, 2016.
Dr. Worthen's lecture, "The Curious History of the Christian Worldview: Theological Origins of the Culture Wars," drew from her recent book, Apostles of Reason: The Crisis of Authority in American Evangelicalism (Oxford, 2013). It considered the role of Anabaptists and Wesleyans in the evangelical movement in the years after World War II.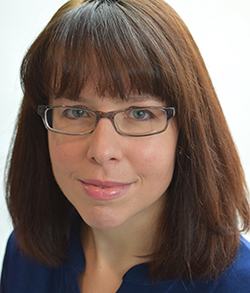 Dr. Molly Worthen, 2016 Schrag Lecturer
To learn more about the lecture, download the brochure.
Dr. Worthen is assistant professor of history at the University of North Carolina, Chapel Hill. She is also a contributing opinion writer for the New York Times and has written about religion and politics for Slate, the Boston Globe, Foreign Policy, and other publications.