Alumnus named Pennsylvania History Teacher of the Year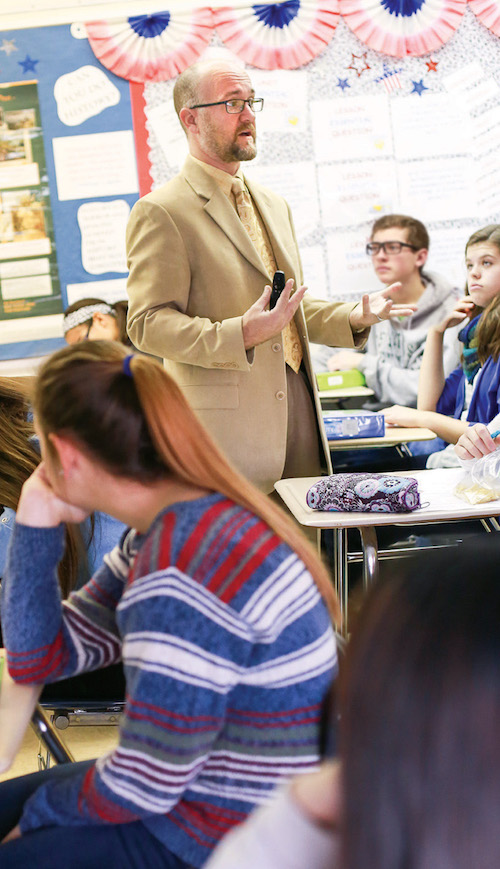 Kevin Wagner has a passion for history. He's been bringing historical events to life for students at Carlisle Area School District for 18 years. His efforts were recently rewarded when he was named History Teacher of the Year for Pennsylvania by the Gilder Lehrman Institute of American History—a prestigious organization devoted to the improvement of history education.
"Messiah helped me realize all the complexities that go into writing our human history and to understand that compassion and understanding go a long way in helping young people appreciate and love learning. Educators should be the example of what it means to be an active and engaged participant in our local, state, country and global communities."
Wagner was also the 2014 recipient of the Thomas W. Holtzman Jr. Educational Leadership Award and the Patricia Behring PA Teacher of the Year by the National History Day organization.