Communication alum Brent Hall '95 has a really "cool" job at Disney
"Do you wanna build a snowman?" It's a phrase Messiah College alum Brent Hall '95 has probably heard thousands of times, and for good reason. Hall, a communication major, is now the director of post-production at DisneyToon Studios—a division of The Walt Disney Studios. Previously, he worked for Walt Disney Animation Studios.
In his role, he is responsible for managing the post-production process which includes editing, sound design, sound mixing and color correction.
His projects over the past few years include box-office hits—and undeniable family favorites—like "Frozen," "Planes: Fire and Rescue," "Wreck-It Ralph" and "Tangled." (Fun fact: in 2014, "Frozen" surpassed "The Lion King" to be the top-grossing animated Disney movie of all-time.)
Hall didn't get his start in the film industry like you might think. Fresh out of Messiah College in 1995, he moved to the West Coast with no car, no job, no place to live and only $500 to his name. A risk, you might say. But he credits that risk—and ignorance to the possible outcomes—to paving the path to success.
After applying for a temp position, Hall was hired as assistant to the animation directors for "Space Jam," and things soared from there.
Nearly 20 years later, his resume includes 27 films—many that are fan favorites [see sidebar].
Hall's words of wisdom are pretty simple. "Ignorance is bliss. Embrace that. I'm glad I only knew what a 22-year-old knew. If I knew at 22 what a 41-year-old knows, I probably wouldn't have taken some of the risks I did. Own and embrace your ignorance. It's really going to be okay," he says.
Written by Danielle Ran '06
Photo credit: Walt Disney Animation Studios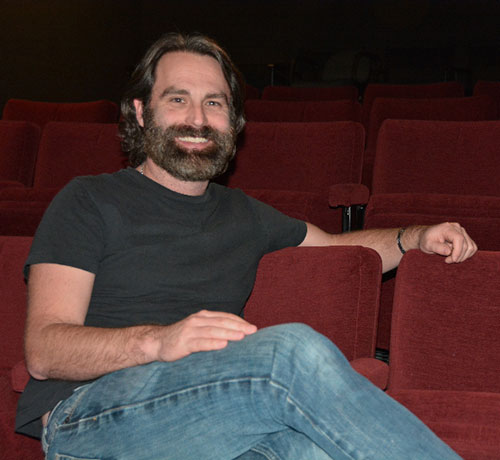 Brent's resume features film faves like:
"Tinker Bell & The Legend of the Neverbeast" (March 2015 release)
"Planes: Fire & Rescue"
"Frozen"
"Wreck-it Ralph"
"Tangled"
"Tangled Ever After"
"Winnie the Pooh"
"The Princess & the Frog"
"Bolt"
"Meet the Robinsons"
"Chicken Little"
"Under the Tuscan Sun"
"Space Jam"